For complex industries like automotive aftermarket, with vastly unique audiences in both the B2B and B2C space ranging from vehicle owners and fleet operators to small local repair shops and large multinational corporations, managing and delivering the best user experience can seem a bit overwhelming. But what if it doesn't have to be? 
To deliver a user experience that resonates with every segment of your audience, consider these four customer expectations when developing digital experiences for your brand:
Easy Navigation
Having an easy-to-navigate website is a non-negotiable when it comes to user experience. Customers want a website that is just as easy to navigate on desktop as it is on mobile — one with clear and intuitive menus with options that allow them to quickly find the information or products they're searching for. Otherwise, they'll continue their search elsewhere. 
According to Forbes
61% of website users
say if they don't find the information they're looking for within the first five seconds, they'll move on to another site.
Forbes
Product Information
It's famously said that knowledge is power. So, it's no secret that customers want as much information as they can find about the product that they're contemplating purchasing. This includes specifications, prices, reviews, training videos, product availability and more. Ensuring your customers are set up for success from the start of their buying journey will help them make an informed decision and ultimately close the deal.  
Personalization
Customers appreciate a personalized digital experience; when they are delivered information that resonates directly with them. They want to know that their pain points are being heard and that a solution exists. Personalizing content based on their needs begins with the strategic use of data-driven insights and can be amplified through targeted content marketing efforts. 
73% of businesses
report increasing their efforts in delivering a personalized experience
Get Feedback
Quick Response Time
In this era of instant gratification, quick response times to inquiries are not only a want, but an expectation. Whether through live chat, email or other channels, a fast response time shows that the brand values the customer's time and is committed to providing excellent service. 
There are more avenues to manage customer expectations than ever before. These tried-and-true tactics can get you on the right track:
Invest in an Accessible, User-Friendly Website
A user-friendly website design is the foundation for a positive digital customer experience. Your website should be easy to navigate, visually appealing and provide customers with a seamless experience. Ensure that your website is responsive for all devices and accessible to all audiences.  

The diversity of your audience extends beyond the segments you place them in. The pathway to conversion is a journey traveled by individuals of all abilities in multiple positions, from purchasing agents, fleet manager, engineers and more. When you provide them with the accessible experience they need to succeed, they will. 
Leverage the Use of a Learning Management System
A learning management system (LMS) is a powerful tool that can help enhance the customer experience with your brand. By providing easy access to training and educational resources, customers can get the most out of a product, increasing their satisfaction with, and loyalty to, your brand.  

In the automotive aftermarket space, selling complex products like sealants, gaskets, axles and other components inherently means having to educate internal and external audiences on the intricacies of the product you're selling. With a robust training environment, you'll never have to guess whether or not your customers will be set up for success.  
How We Did It: Automotive Aftermarket Customer Success Portal
When our longstanding client in the automotive aftermarket space, Dana Aftermarket, acquired a new brand, they needed a streamlined way to educate their internal team, distributors and end users on their new product line.  

We built a learning management system (LMS) through Konvert™ that enabled Dana to segment their training for different audiences, business units and locations. To date, the Dana Training Academy has nearly 6,000 users with little to no marketing efforts to promote it, giving new meaning to the saying "if you build it, they will come."  

When users sign up for Dana Training Academy, they're prompted to share their first-party data in order to access the free training and educational resources. The platform is able to identify who is using it, what their occupation is and what they're interested in. By leveraging the LMS, Dana is able to deliver personalized content to different audiences, enable their sales team and establish credibility as the thought leader in the aftermarket space.

Personalize Your Content Marketing Efforts
From B2B to B2C, there are many different audiences and segments (especially within the automotive aftermarket space). Having generic messaging and content that speaks broadly to the industry is great supplemental content to have, but it certainly won't be relevant to the specific needs of each audience. By learning how audience segmentation can enhance your inbound marketing efforts, you can provide relevant product information, promotions and updates that are tailored to each customer's needs and interests. 
 
Align Your Sales and Marketing Efforts
When sales and marketing teams work together, they can create a cohesive strategy that effectively reaches the target audience, generates leads and drives sales. Collaboration between these teams leads to better communication, increased efficiency, a greater understanding of customer needs, improved brand consistency and ultimately increased revenue.  

For automotive aftermarket brands, alignment between these two teams is crucial to understanding who your audiences are and how you can effectively deliver digital experiences that matter to each of them individually. The pain points and purchasing habits of vehicle owners and enthusiasts differ from those of service technicians and fleet operators. By aligning sales and marketing, both teams will be enabled to optimize their communication strategies to guide each segment to sale without having to make assumptions.  

Learn more about sales and marketing alignment. 
 
 
Wrapping It Up
The automotive aftermarket is a complex and dynamic industry to maneuver, with many businesses vying for the same buyers. Simplifying the research and buying process, and offering easy-to-use and engaging digital experiences for prospects, can help you increase your traffic, captivate your target audiences and capture new clients.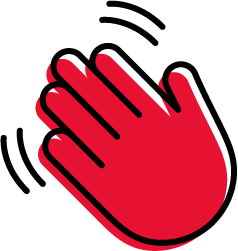 Taking the Next Step
Need help developing compelling digital experiences to attract more buyers? Think Concentrek! With years of experience working with key innovators in the automotive aftermarket space, we are equipped to help you enhance your automotive marketing efforts. Let's collaborate to create an enhanced digital experience that converts and keeps your clients coming back.