Native advertising is predicted to drive 74 percent of all ad revenue by 2021—do you know how to best utilize this advertising format for your brand? Read on to discover how to effectively incorporate native ads into your marketing mix!
What is Native Advertising, and Why is it Effective?
Native advertising is a marketing technique that involves running paid advertisements that match the correlating organic content and platform they're appearing on. Ad platforms have differentiators for their native ads, and some of the telltale signs include the terms sponsored by or suggested post around the image. 
Even so, native advertising is effective because it doesn't overwhelm consumers or distract from the other organic content. In fact, 85 percent of internet users stated their online experience was not hindered by the presence of native advertisements. Why? Because integrating informative ads within organic content allows for a more engaging and helpful user experience. 
If you build your ad content to align with the platform's content, consumers will continue to engage with it. Why? One reason is that native advertising can help combat ad fatigue. People are flooded with advertisements every day, causing them to potentially block them out. Native ads also have the advantage of being sharable on social channels, something that display ads previously were unable to do, making it possible to spread native advertisements even further than the platform they are posted on.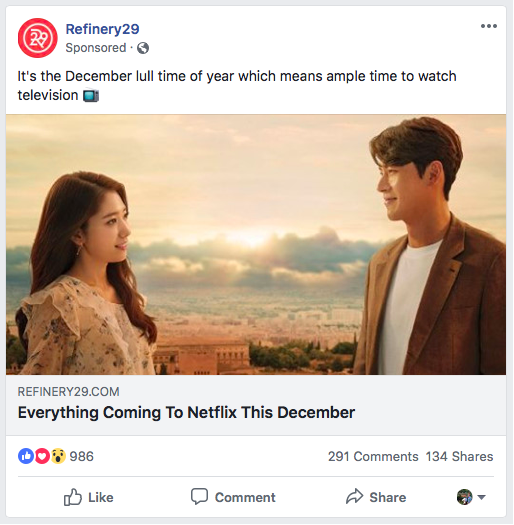 You may be wondering, "Won't consumers be able to tell the difference between native ads and organic content?" In truth, people who have experienced native advertising have said they can tell a difference; however, 67 percent of people claimed they are more willing to click on a sponsored article than a banner ad. The point of native advertising is to help brands expose their content in a way that isn't frustrating or out of context. Native ads can be seen as helpful if they match what users are looking for.
How to Best Utilize Your Native Ad Space
As the popularity of native ads continues to rise, learning how to best promote them has become imperative. You must take into account what format you want your ads in and what platform you can best utilize. Some of the ways to display native ads include: 
In-Feed Units
In-feed units, like promoted Tweets, are advertisements displayed as sponsored content that blend seamlessly within the organic content. The only difference is that in-feed native ads are marked as sponsored content. 
Paid Search Ads
The search results that appear above organic results are paid search ads but because they are created to match regular results, they are considered native ad placements. Google's search results can place the paid ads above the organic results, giving your brand higher search recognition.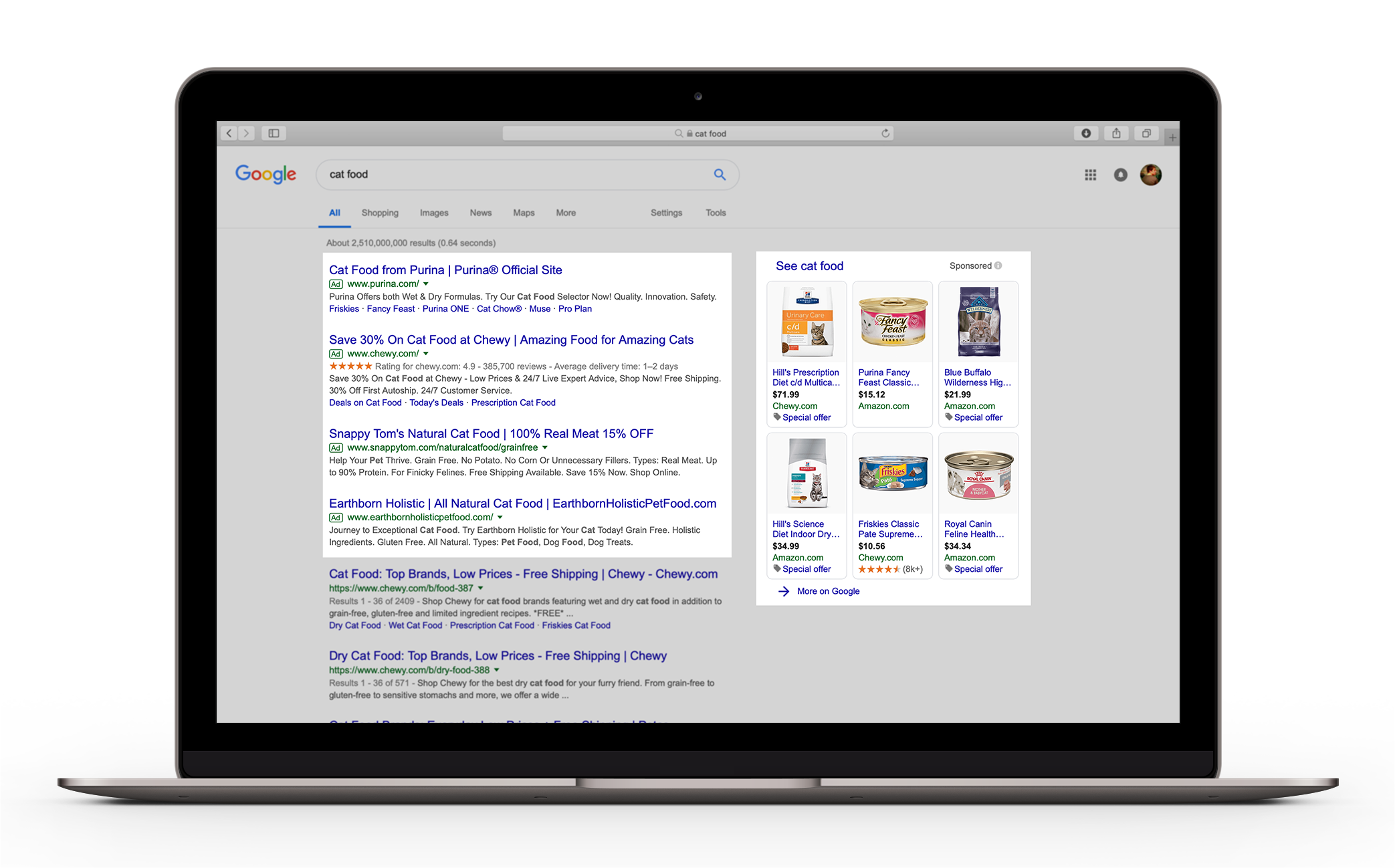 Recommendation Widgets
These types of native ads appear as sidebars or at the bottom of a website or article. They are often titled "Recommended for You" or "You May Also Like…" and include content that coincides with the website or article they appear on. Buzzfeed's website often promotes articles with similar content next to or below organic content.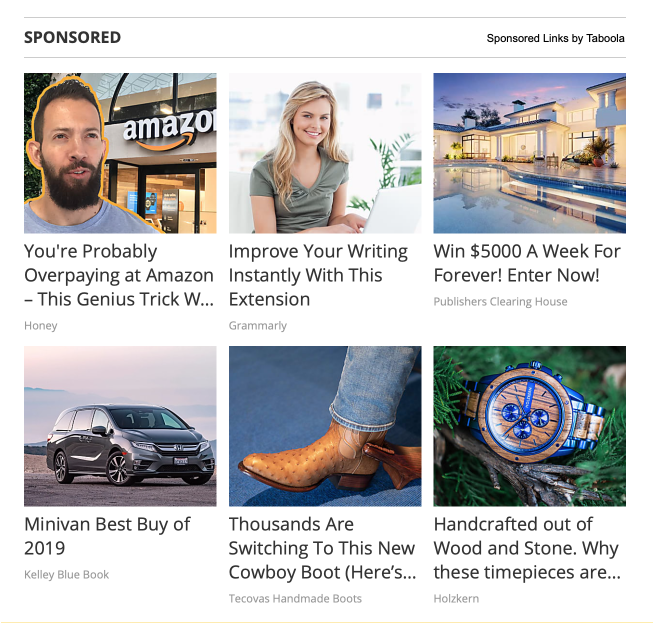 Promoted Listings
When visiting an e-commerce website, such as Amazon or eBay, you may notice promoted items along with product results; however, promoted content still matches the organic results that come up. Promoted listings are often found on websites that do not offer editorial content like paid search results.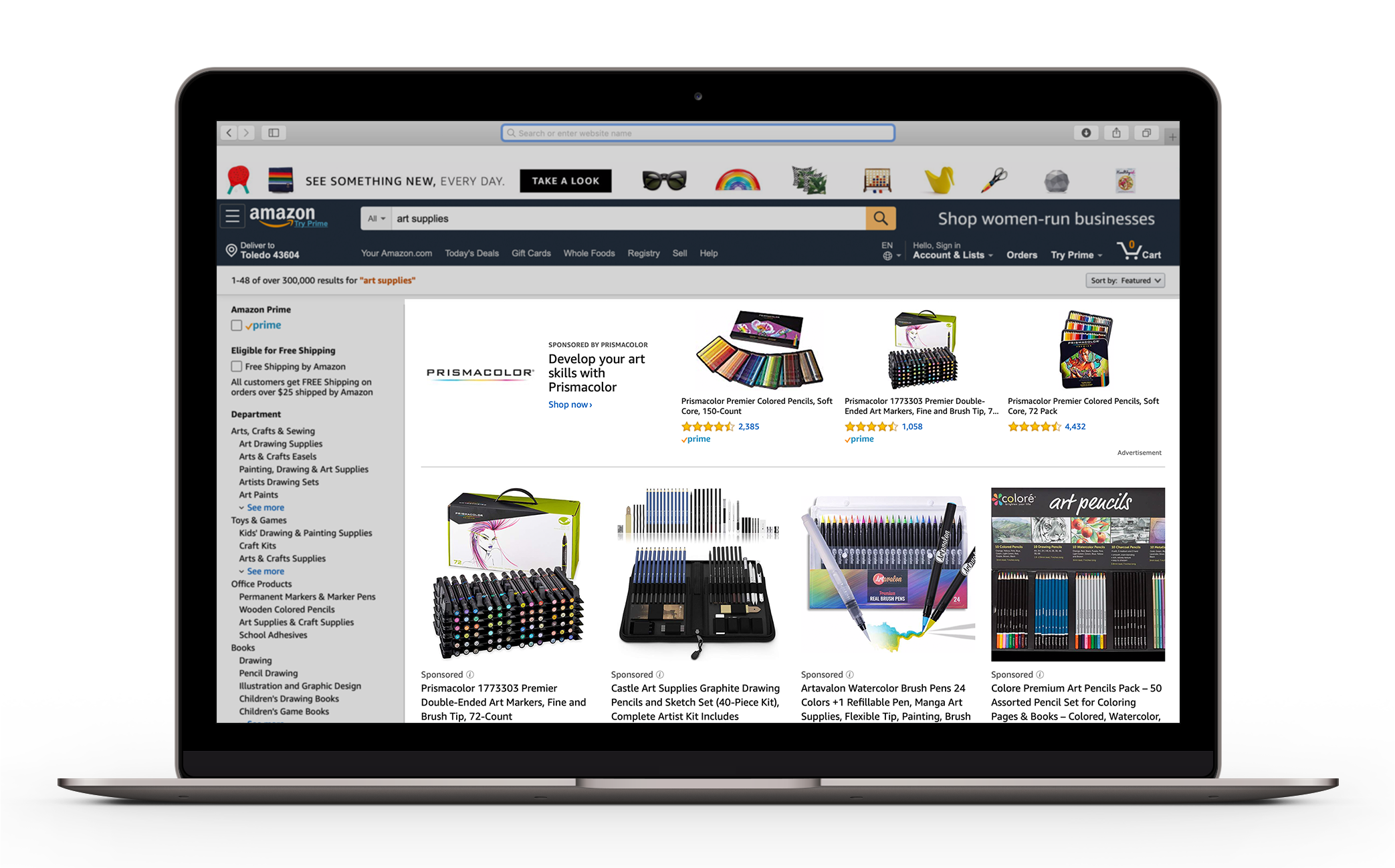 Display Ads
Display ads are placed on websites with contextual relevancy. A website that hosts user-generated content, such as Allrecipes.com, may also have display ads of a brand's content alongside organic content.
Custom Ads
The Interactive Advertising Bureau (IAB) has categorized any native ad content that doesn't fit into the previous formats as custom ads. One example of a custom ad is paid-for Snapchat filters that promote a brand while still fitting in with the regular filters that come with the application.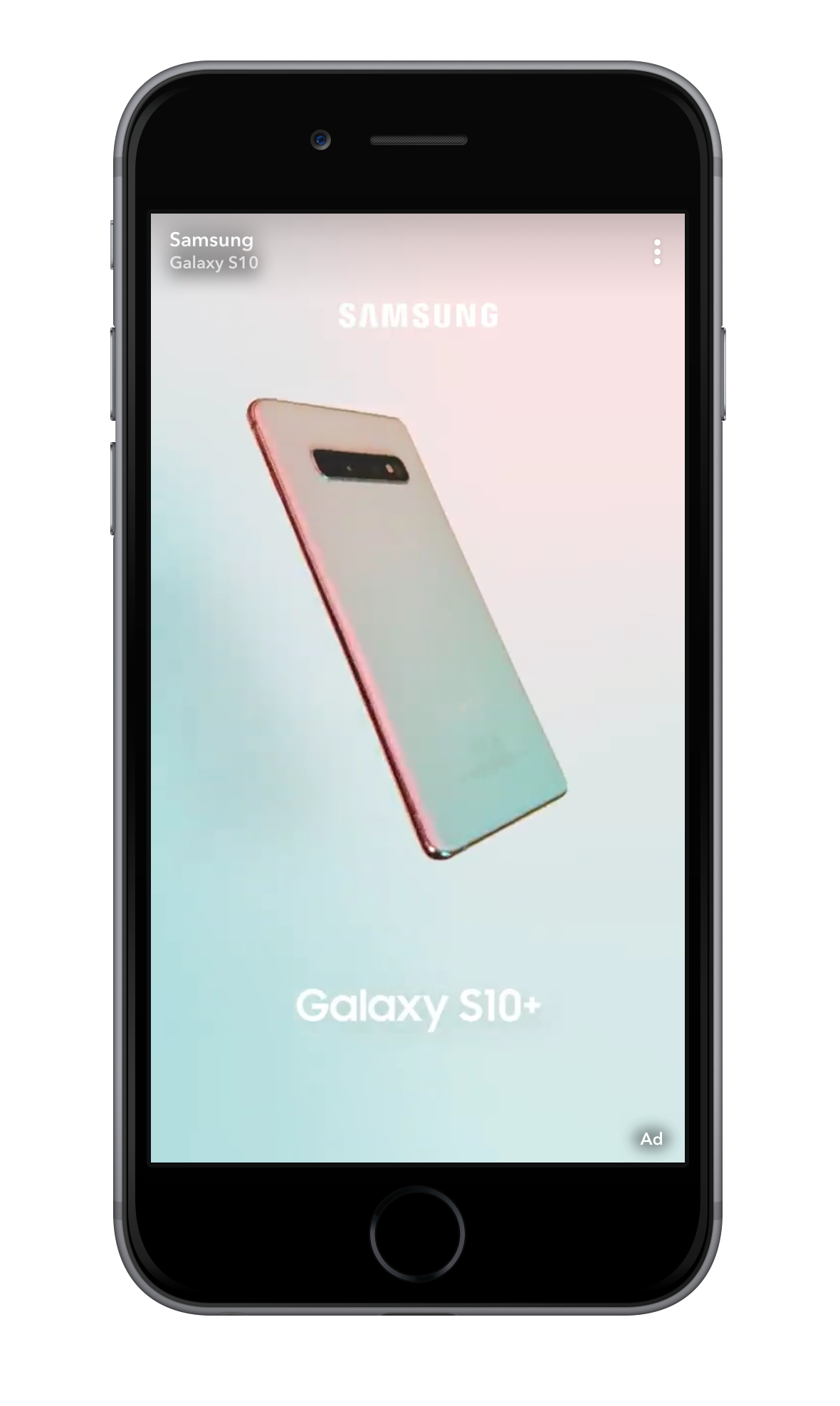 Which Platform Can Best Represent Native Advertising?
There are a number of platforms to choose from, depending on whether or not you want to personally control your advertisements or entrust them to an outside asset. If you've already decided what kind of target audience you're reaching for, the next step is to choose an appropriate platform.
Social Media Channels
Creating native advertisements for social media platforms is a straightforward and manageable way to promote your brand. Promoted Tweets on Twitter, Sponsored Stories on Snapchat and in-stream YouTube ads are all types of native ads. Social media is a key player in marketing, and platforms like Facebook, Twitter, LinkedIn and Snapchat are seeing high traffic from a wide demographic of users. And, with any type of advertising, it's important to ensure your ads are the best representation of your brand, and you're promoting informative and engaging content honestly to consumers. 
Native Ad Management Platforms
While it is possible to purchase ad space and manage native ads on your own, it may be more beneficial to entrust managing your ads to a native ad platform. A native ad platform is a web-based technology where advertisers can purchase ad space from companies that work to create advertisements that blend with native content. Some companies can even optimize brand content to reach the desired target audience. While a native ad platform gives you more customization with ad placement, it is also more difficult to manage and may require you to recruit a marketing agency to keep track of your ads and analytics. 
Taboola
Taboola's content discovery open platform for native ads works with publishing websites like USA Today, NBC and Fox Sports. Taboola works like a search engine in reverse, spreading native content to users throughout highly-visited websites.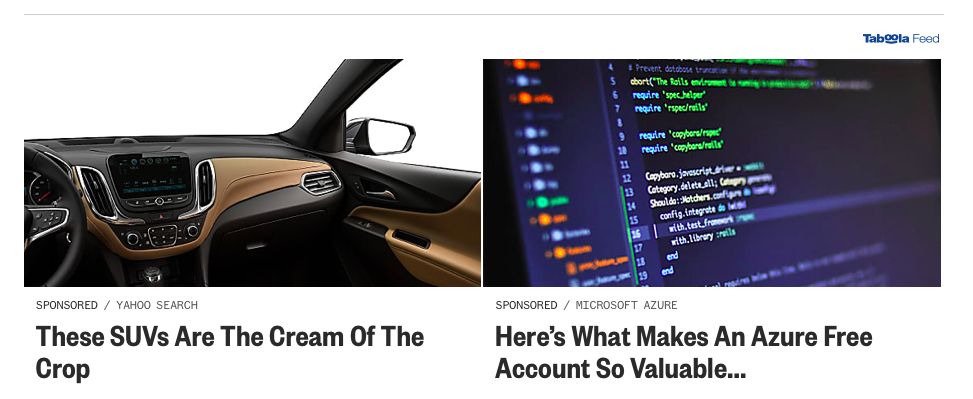 Outbrain
As a discovery platform, Outbrain provides native advertisements to publishers like CNN, Ha'aretz and Parisien. Outbrain utilizes proprietary data to assist marketers and publishers in driving results, including generating awareness, engagement and conversions.
Nativo
Nativo is an open platform for native advertising that strives to match business content with positive consumer experiences. As a unified native platform, Nativo can handle any type of native format, automate and streamline operations and track performance.
Redirect
The native ad platform Redirect allows customers to buy and sell traffic via real-time bidding. They provide users with one redirect smart link and the ability to monotonize traffic onto one platform.
Is Native Advertising Different from Content Marketing?
One of the greatest debates about native advertising is whether or not it's different from content marketing, and the answer is yes. While native advertisements do market certain, specific content about a brand, content marketing is a more long-term and detailed form of marketing. Native advertising instead can be considered a tactic of content marketing, along with infographics, active blogging and social media. 
Blending Your Marketing Content with Native Advertising
Are you looking to apply native advertising to your brand? Our marketing team can help strategize, create and manage your native ad campaigns to help you get the exposure you're looking for. Contact us today to get started!