Building Brand Awareness & Buy-In
Concentrek was entrusted by Mavrik Dental Systems® to help launch their TheraSmile® Whitening technology in the market. This project necessitated an overarching strategy to simultaneously build brand awareness and buy-in for first-of-its-kind technology. Recognizing Mavrik's potential impact on the dental space with TheraSmile Whitening, we were excited at the challenge.
Branding: Corporate Logo Refresh
An audit of Mavrik's preliminary branding revealed an opportunity to strengthen the corporate logo with a few broad strokes. We softened the logo mark to better suggest movement while also lessening the tension between the mark and the company name. To add more visual strength, we chose a less common, bolder typeface and a stronger color palette that offers more contrast. The final result better represents Mavrik's strong corporate presence and the dynamic fluid delivery used with the TheraSmile system.
Corporate Website Design + Development
The Concentrek team created an attractive, engaging website with product imagery and animation that showcase Mavrik's teeth whitening innovations, taking care to highlight the unique advantages of their groundbreaking technology compelling to both the pragmatic dentist and the early adopter.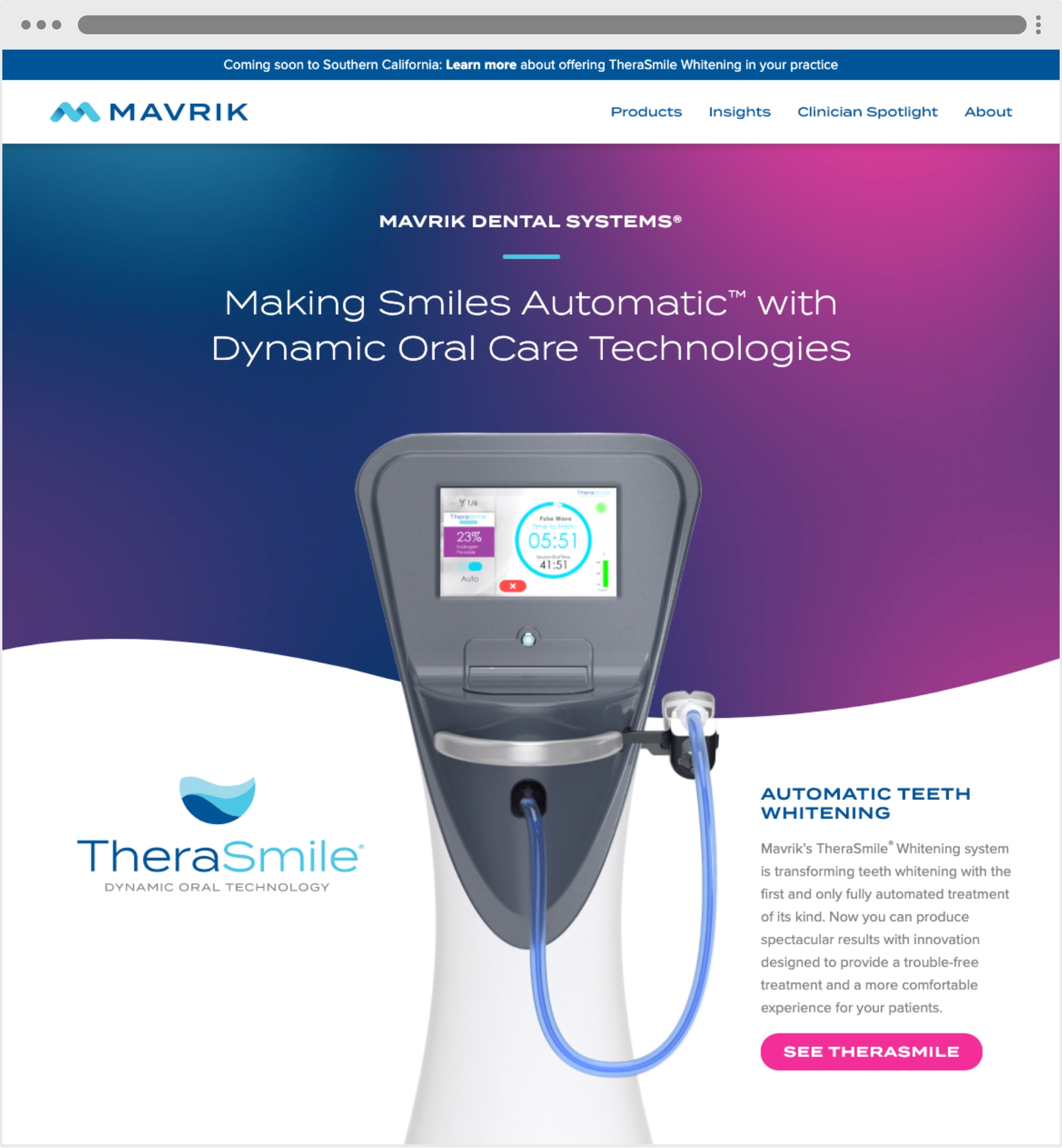 An extensive library of 3D product models allows your creative team
complete freedom in design and development.
Responsive Design + Search-Optimized Content
To optimize viewing for every visitor to the website, responsive functionality was built into the design to automatically scale to the device screen in use. Keyword-rich content ensures visitors find the information they're looking for and helps to achieve high ranking in search results.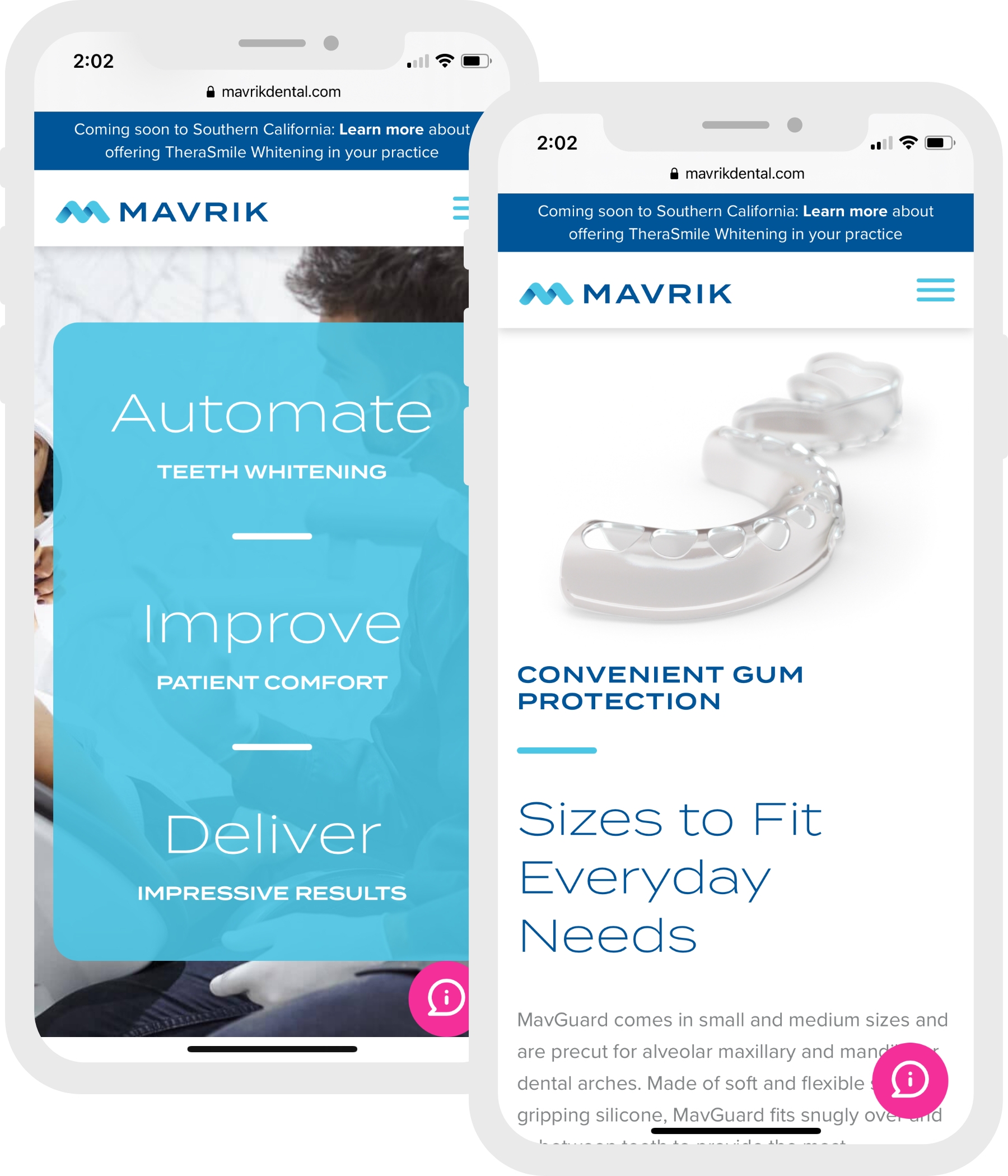 It's really comforting and gratifying to know we have such strong partners who are working very hard to help make us wildly successful in 2021.
Leo Pranitis
Vice President, Sales & Marketing
3D Product Modeling + Animation
Concentrek recommends that all clients build a 3D model library for limitless design potential for your creative team. Working with Mavrik to capture every angle of their products, the Concentrek team created a bank of high-quality 3D imagery to access for every type of project, including print, animation or video production.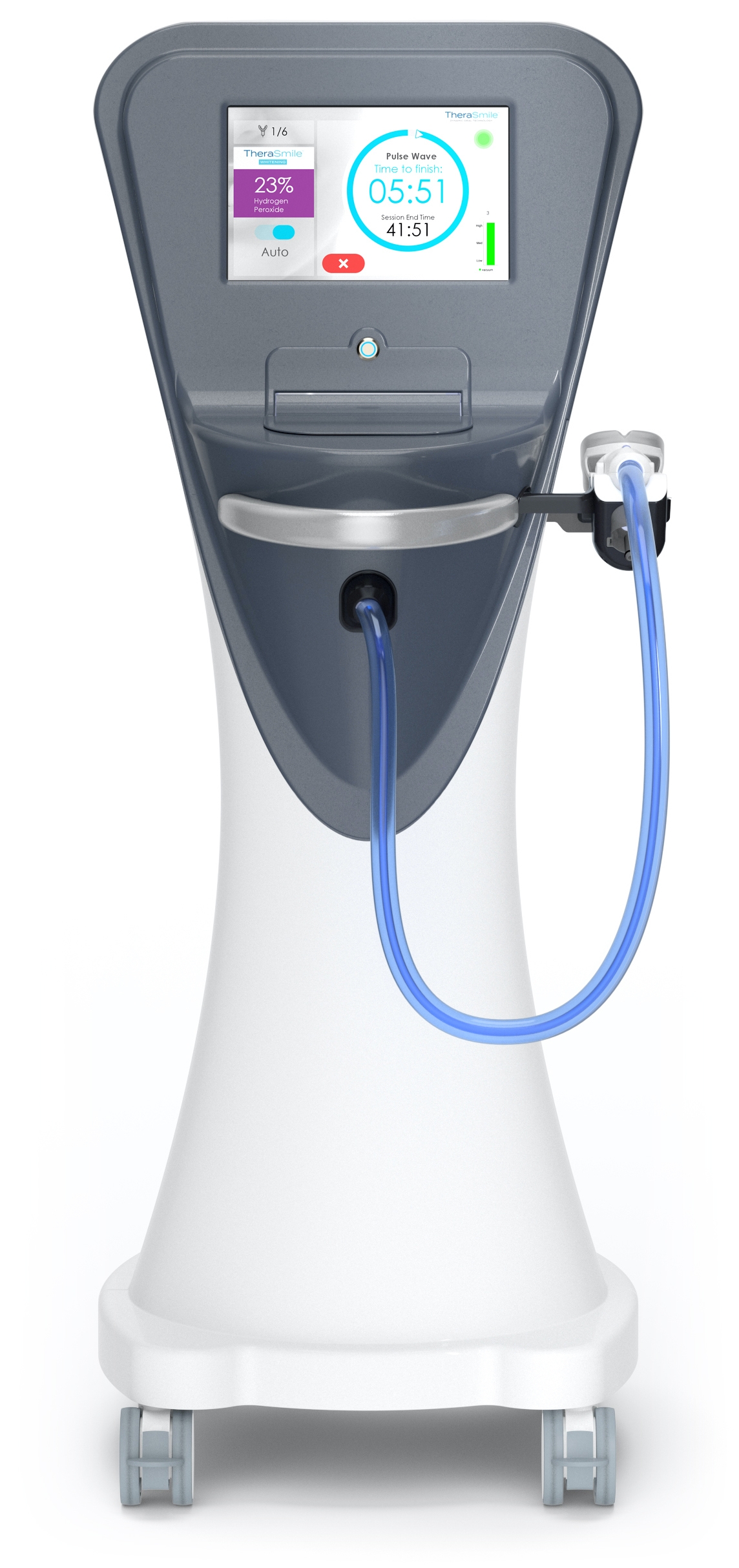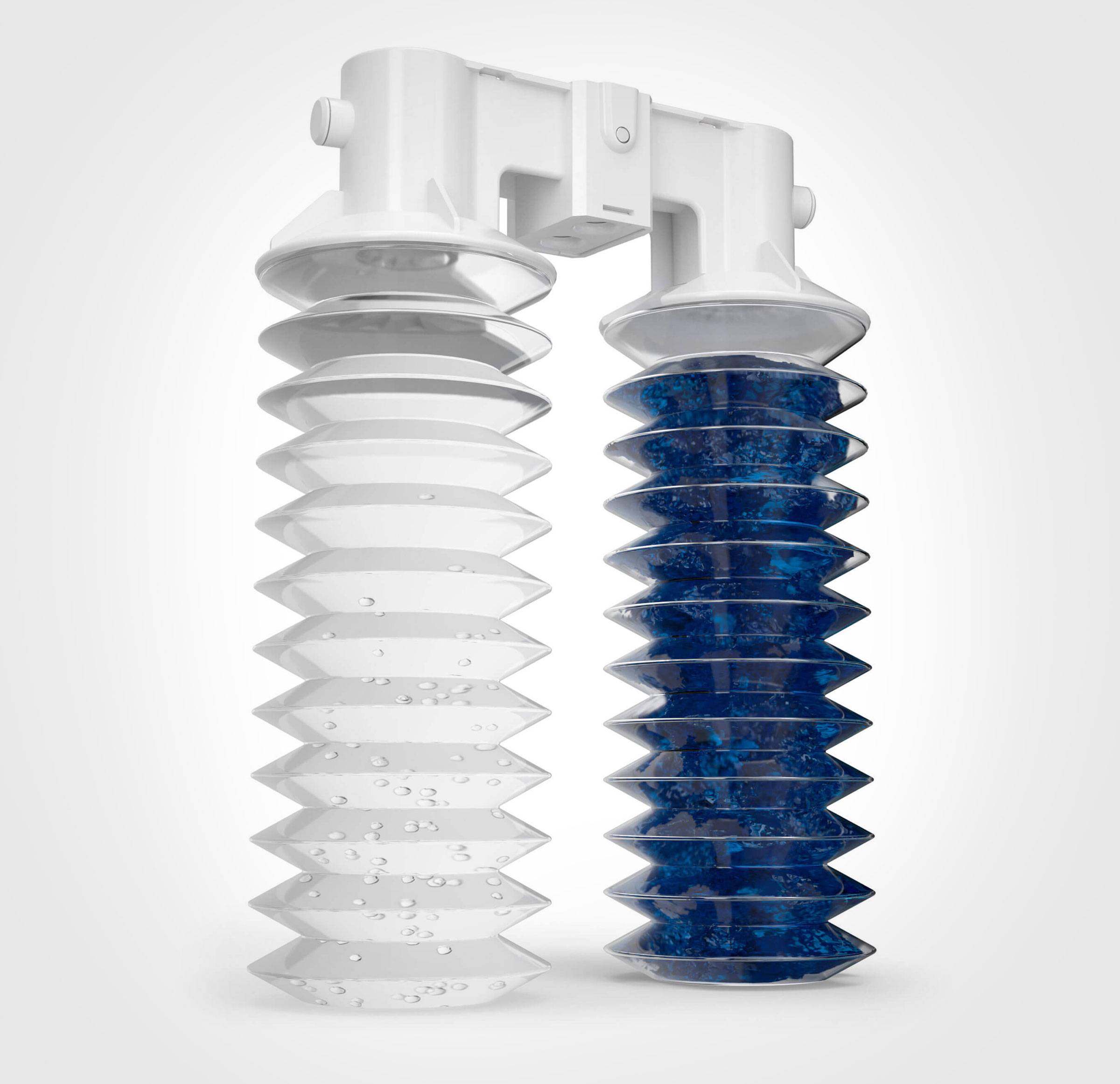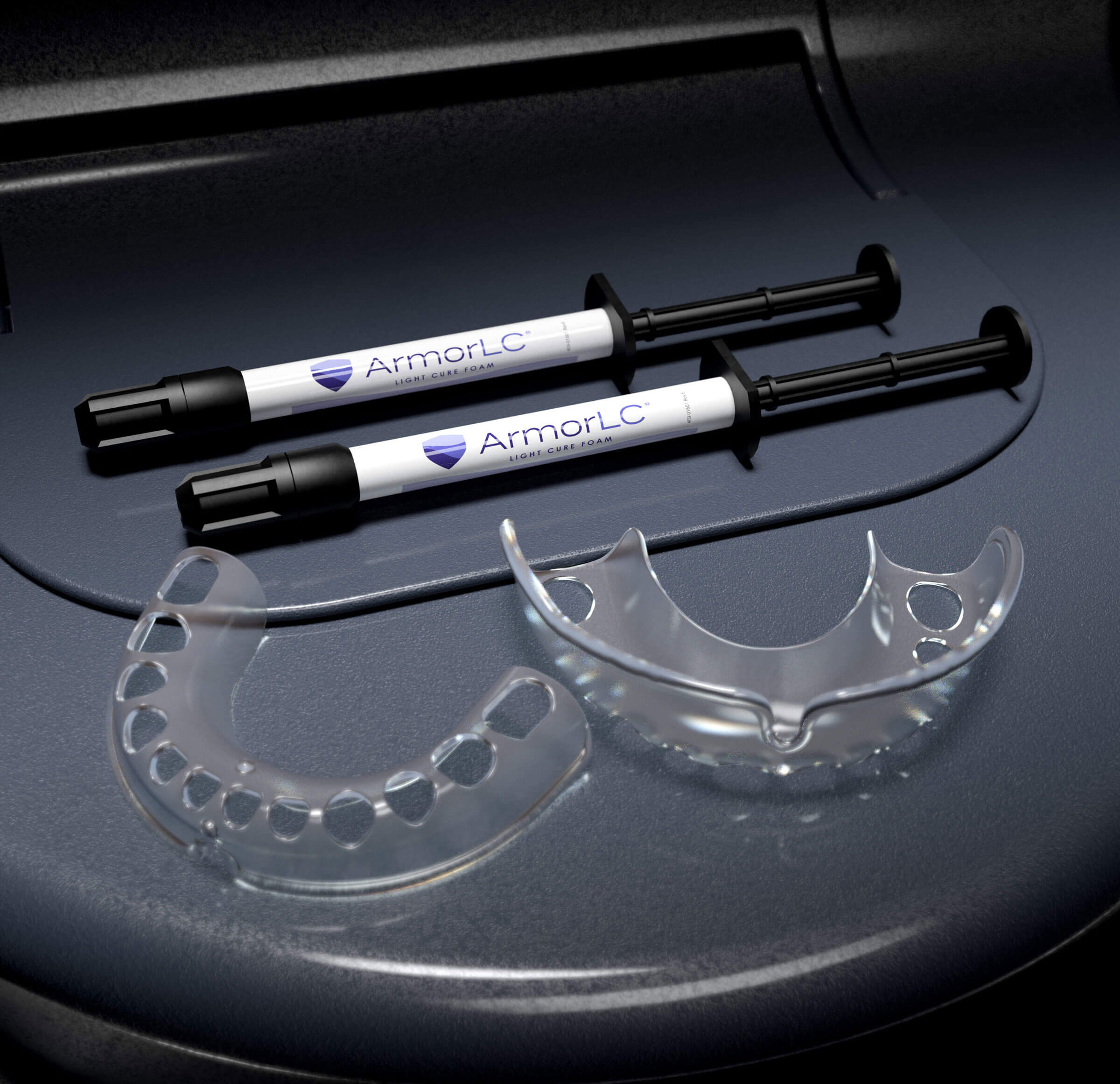 Product Overview Video
To educate potential consumers and patients about how the TheraSmile Whitening treatment works, the Concentrek team filmed live treatments and conducted post-treatment patient interviews to produce an overview video. The result was an informative video that highlights the simplicity of system operation and treatment preparation while revealing the real patient experience. Capturing the live patient footage and real outcomes achieved builds trust in TheraSmile with their audience.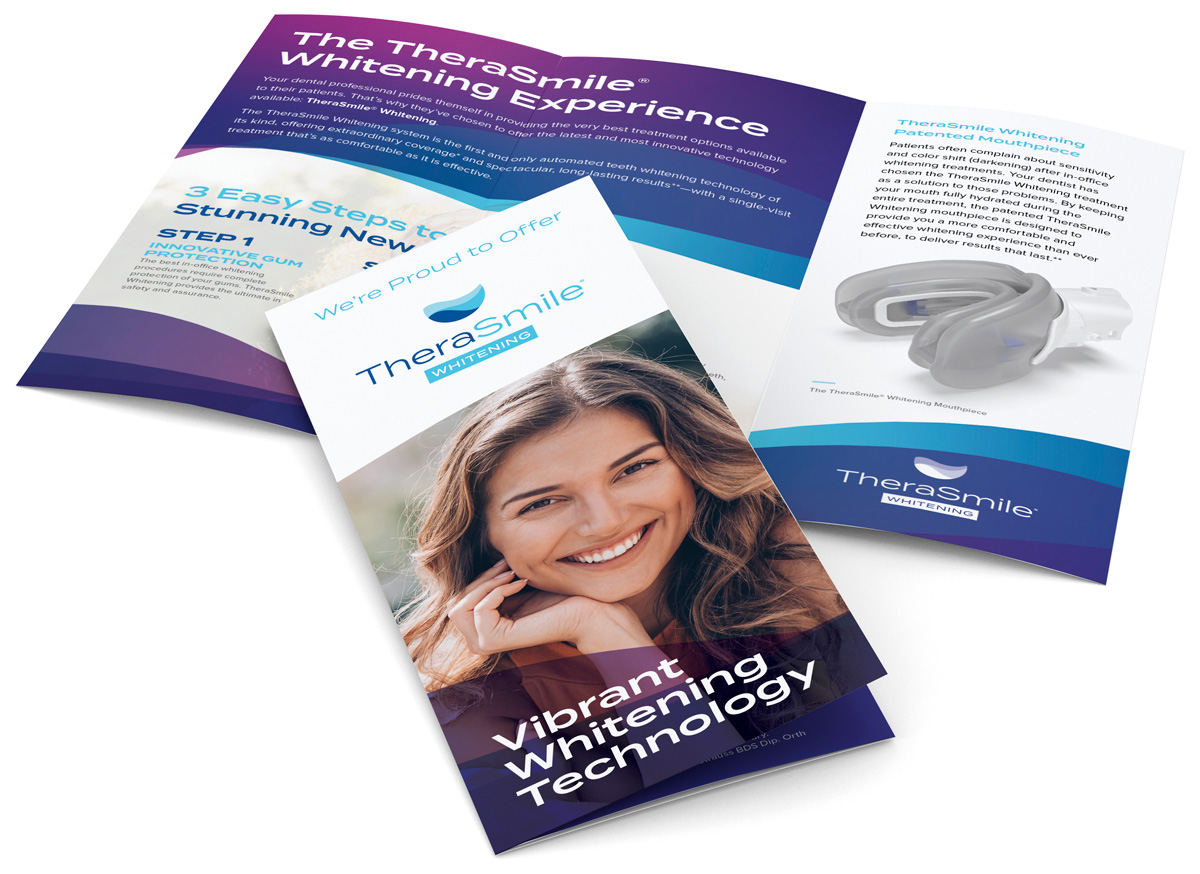 Branding: Product Logos
The Concentrek team developed coordinating logos for the Mavrik line of products, creating continuity and recognizability across their portfolio while being mindful that these brand elements need to resonate with providers and patients alike.
Paid Ad Creative + Media Services
Concentrek deployed a program of paid media as a cornerstone of the TheraSmile launch effort. The "Take Back Teeth Whitening" creative campaign, targeted to dental providers, positions TheraSmile Whitening as a renewed, viable option for satisfied patients and practice growth amidst a market crowded with lackluster over-the-counter and in-office whitening options. In addition to creative development, the Concentrek media services team developed and deployed a strategic plan of paid media across trade, social and programmatic digital channels.