95 percent of marketers believe that in-person events can have a major impact on achieving their company's primary business goals.
These events are an occasion for brands to market their products and services face-to-face. Trade shows are unlike any other type of marketing because they give brands the opportunity to make themselves heard in an ever-growing sea of competition. Just attending a trade show isn't enough, though; there is a lot of planning and strategic preparation involved, including booth design, attendance promotion and on-site networking. Fortunately, we have the insights to help your company maximize its trade show presence.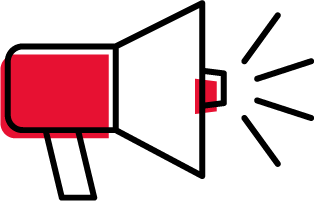 Spread the Word Beforehand
Early preparation is key to maximizing your time at a trade show, so start planning months in advance. It's true what they say—you get out of it what you put into it.
Events inspire, teach, intrigue, entertain and bring people together
in a way unlike most other marketing efforts.
-HUBSPOT
How will people look for your business at a trade show if they don't know you're there? Letting people know about your upcoming participation at a trade show through a multi-touch promotion is a great way to generate buzz about your brand. Include a variety of promotions through social media, email, phone calls, direct mail, paid ads and print ads. Again, preparation is key, so make sure to market that you will be attending a trade show in advance to bring in the most traffic. Let's look at some proven tactics for increasing traffic at a trade show.
Paid Media
Paid media is crucial for expanding the reach of your messaging to promote your attendance at a trade show. Your company can utilize paid social media to target ads to existing followers and engage with individuals already invested in your brand—or you can expand the reach to target anyone relevant within your industry who may attend. Other channels like Google Ads or industry publication ads can be added to the media mix to ensure a wide spread of the message to all relevant target audiences. You can even consider geofencing digital ads to those at the trade show to promote your booth number in real time to attendees.
In all, paid media can be an effective opportunity to expand your brand reach, get more clicks and generate more traffic.
Social Media       
73 percent of businesses use social media to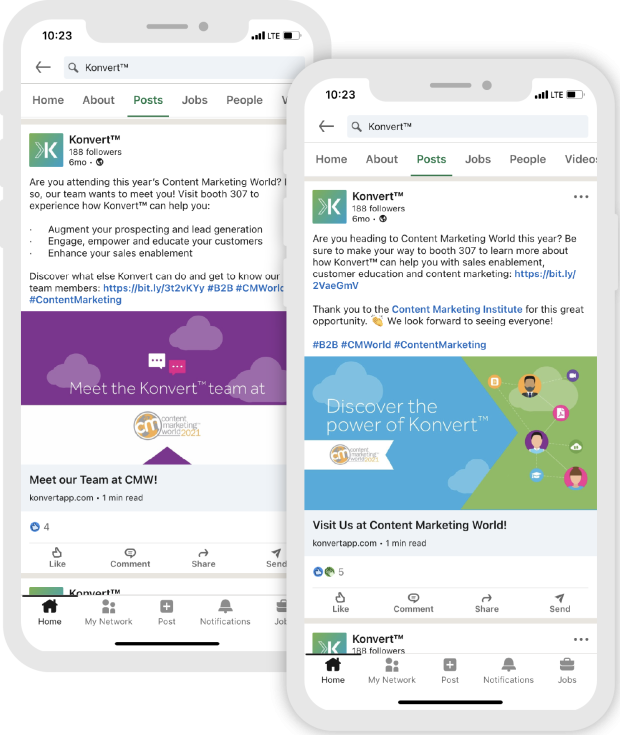 promote specific events and features for events. Social media and trade show marketing go hand in hand, and it's important to evaluate which of your social channels make the most sense for sharing messaging based on the target audience.
Highlighting new developments through regular social media posts can generate curiosity about your participation, which creates interest and promotes your presence at the show. Posting on social media will allow attendees to learn what you're doing at your exhibit and convince them that a trip to your booth is worth the time. Make sure to note your booth number and even snap a photo or quick video of your booth set-up so interested attendees can easily find you the day of.
Email   
Email is still one of the best ways to reach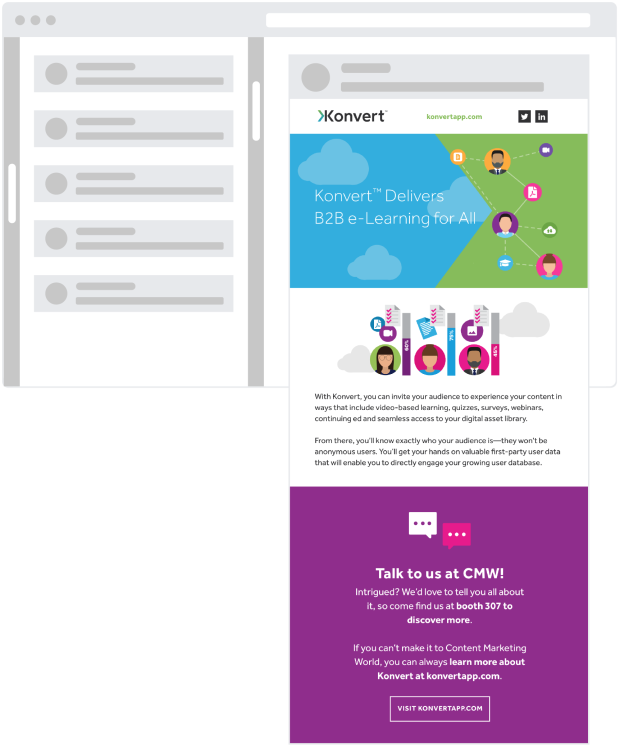 audiences and potential booth visitors. For a successful email marketing promotion, you want to create a list of people who fit your audience profile and are likely to attend the event. Take that list of people and incentivize them to engage with your company by emailing a special coupon that potential customers can bring to the event to receive a prize.
Remember, the attendees have the power to invest in your brand, so make sure they feel noticed. You could even set up meetings ahead of time to ensure that they stop by your booth.
Direct Mail
Don't make the mistake of thinking direct mail is ineffective in this digital age. Direct mail is a great way to reach out to current and prospective customers to build booth traffic, target specific prospects and create awareness of your involvement at a trade show. Use these invitations to invite people to an event such as dinner or lunch held by your company before, during or after the trade show. Doing so will make your prospects feel welcomed, which could be the motivation that converts them to customers.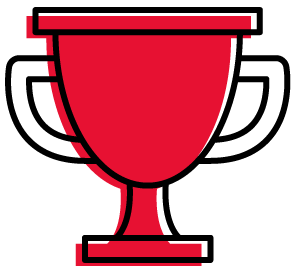 Design an Engaging Booth
First impressions are important, and well-executed display elements are crucial to maximizing your space to attract customers. When starting to plan your booth design, make sure to have a goal in mind, whether it's generating leads, increasing sales or just general brand exposure.
Consider some of these design tips for an engaging booth display:
Make it interactive
Keep key messaging large, brief and higher than waist-height
Don't forego empty and negative space
Keep your brand on-point from top to bottom
Ensure proper formatting and resolution for images
Your booth should also prominently feature your logo so people can spot it easily. On the same note, a well-displayed tagline can go a long way in helping potential customers who are unfamiliar with your brand understand your mission.
You can additionally consider integrating a monitor into your booth, which will display valuable information without overcrowding your setup. Utilizing a monitor allows your company to showcase videos of what your company offers, which helps spark initial conversations. People like to see real people in videos, so be sure to include actual human interaction in your video rather than just a product demonstration. Having these interactive elements at your booth will make it more likely for attendees to stick around.
How We Did It
To support Konvert™ during its attendance at Content Marketing World (CMW), Concentrek developed an engaging trade show booth that made the brand easily recognizable to attendees. The Concentrek team ensured the messaging was direct and easy-to-digest while maintaining relevance to CMW attendees by focusing on content marketing and e-learning. We also incorporated an interactive TV display to engage attendees and educate them on the brand while expanding the creative backdrop of the booth. In all, the booth materials encouraged brand recognition and promoted lead generation opportunities for the company's software-as-a-service (SaaS) offering.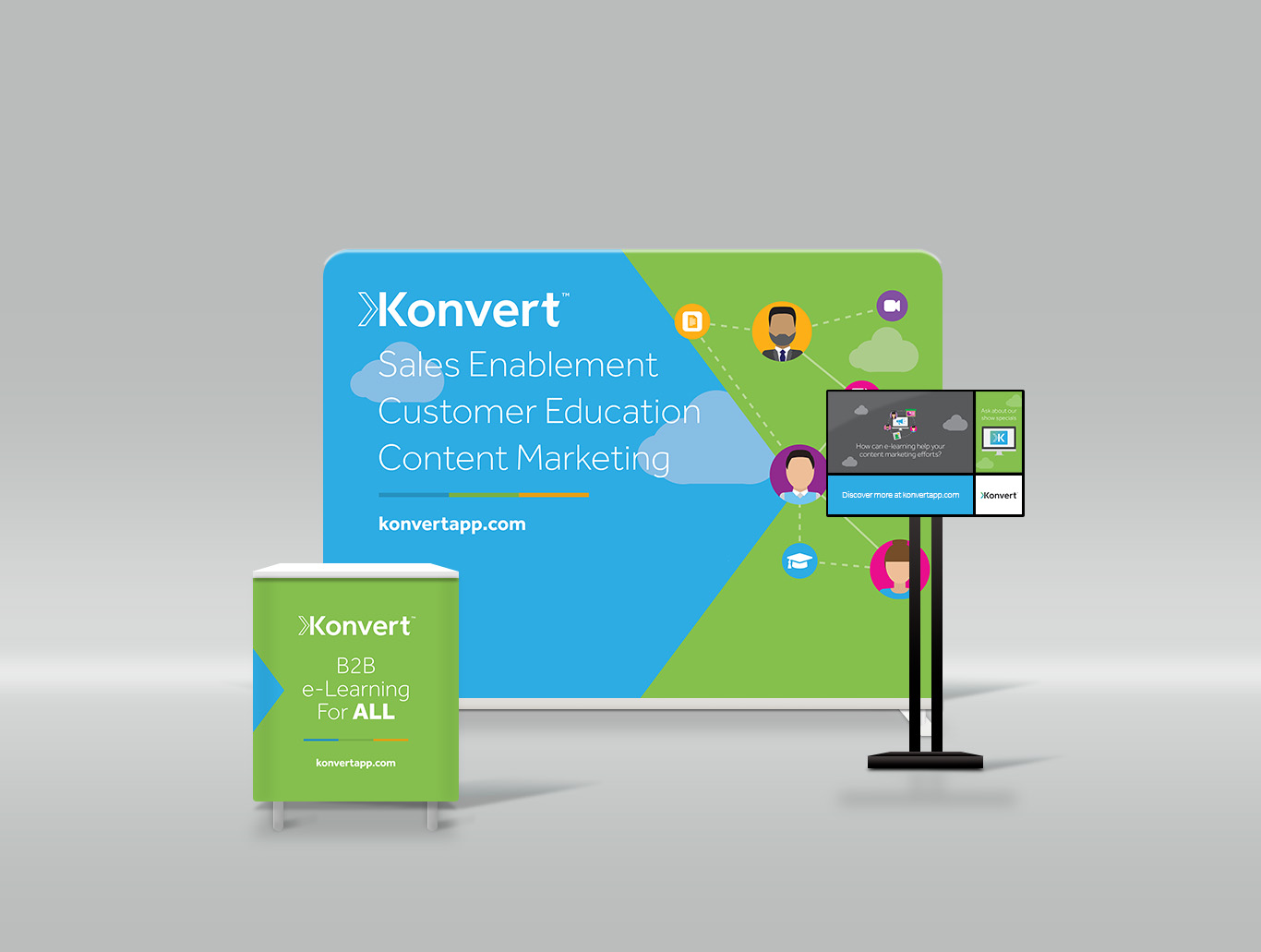 Make sure that your graphics are impactful and let your booth focus on a few powerful images rather than bombarding people with an overload of graphics and text. Be sure to use your style guide to create complementary marketing materials to distribute at the show, including brochures and sell sheets.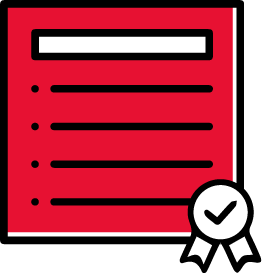 Discover Ways to Stand Out
Everyone goes to a trade show hoping to make connections and generate new leads. Since many of your competitors will be there with goals identical to yours, finding a way to stand out from the crowd is essential. This will help you achieve your objectives, as well as make your company memorable after the show. Let's dive into ways to get your company to stand out.
Focus on your Audience
Get to know your audience and help them understand what makes your brand great. Ask attendees what they're looking to get out of the trade show or what their goals might be. Have a few questions in mind that go beyond a simple one-word response to really start a conversation. Some questions you could ask include:
Which trade shows do you attend every year?
What are you looking for during this trade show?
What are your current pain points you're looking to address?
What is most important to you when researching a company to work with?
Is there any feature of your product or service that you find most compelling?
Not only will you discover which other shows may be worth your company's attendance, but you'll also have a better idea of how to target your ideal audience throughout any follow-up communications. 
Schedule Demonstrations           
Demonstrations generate excitement around your booth. Not only will they draw crowds, but they might help secure a few leads who were unsure of how your product could benefit them before the demo. Holding raffles, contests and giveaways will also help draw attention to your booth by providing an easy way for you to collect contact information and to boost your reach.
Hospitality
Hospitality can go a long way in engaging trade show attendees. Set up wireless charging stations or USB charging ports that are free for use. Everybody needs to charge their devices at some point, so why not offer the service to people walking by your booth? Offer customized snacks and water with your brand and contact information to create a longer lasting impression. Ultimately, it's the small things that attract people to your booth initially that might lead to a sale later.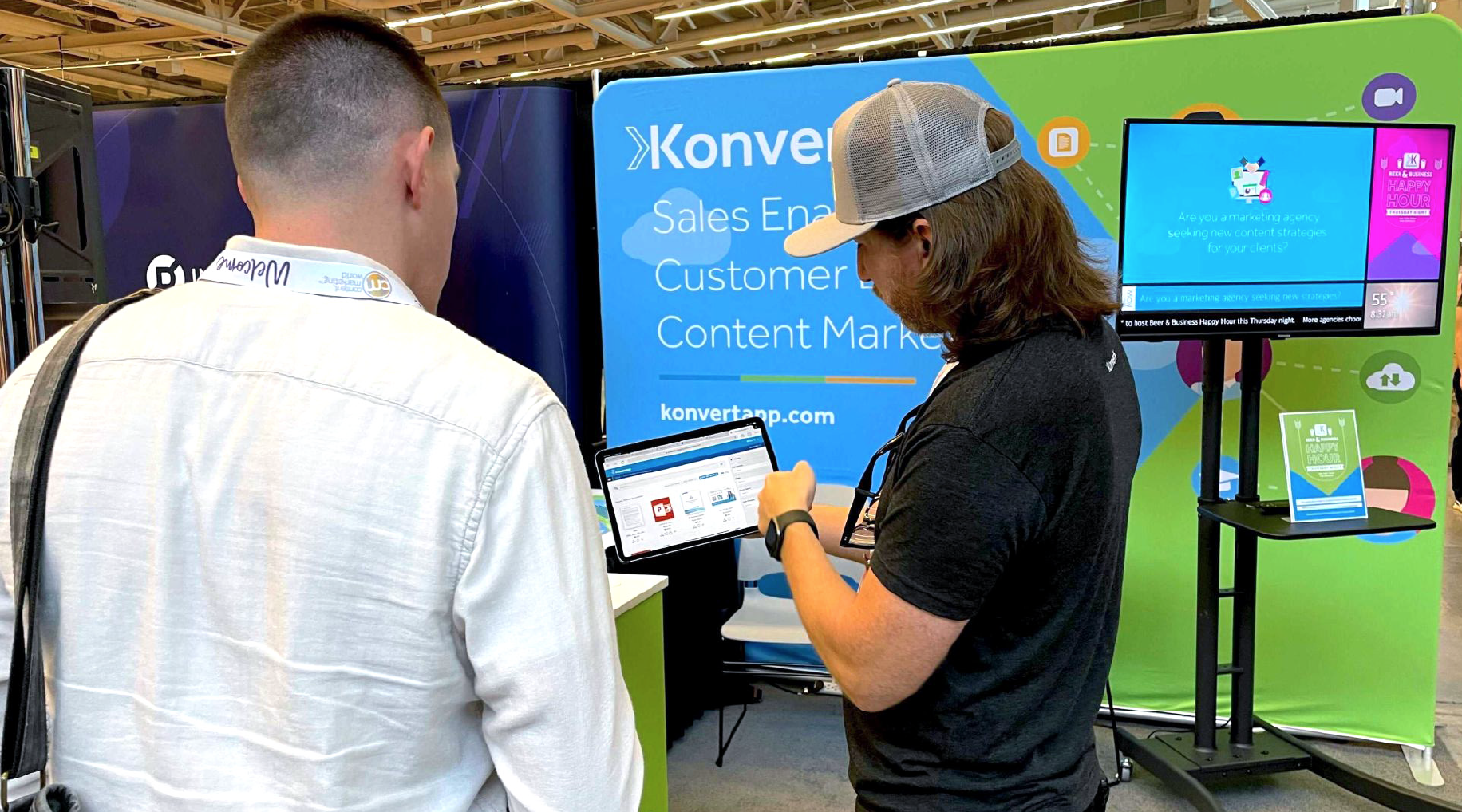 Utilize Your Salespeople
Do you have a well-rounded group of people promoting your product or service? Are they knowledgeable on the ins-and-outs of every facet of your business? Do they all have the correct information for client discussions? Are they friendly and willing to start conversations with just about anyone?
85 percent of an exhibitor's success depends on the actions of the booth staffers because trade shows are about marketing to people. You want to appear approachable and relaxed—and prioritizing trust and relationship building is more important than directly promoting your products.
Start by inviting a conversant group of staff from various parts of your business because your outgoing employees can attract potential customers, while "all-knowing" staff members can step in when hard questions arise. Practice mock conversations before the show to help work out any kinks and to identify harder questions that may come up in conversation, then discuss which actions your staff needs to take to achieve your goals.
In addition, be sure to write down summaries of each important conversation and attempt to get any contact information along with a few key items that will help you remember for a follow-up later. Having a sign-up sheet is beneficial to gain leads' personal information and to keep track of who visited your booth.
You should also encourage your employees to engage with people walking by the booth. A friendly interaction can go a long way in starting conversations; it might be the push that an attendee needs to check out your booth and learn more about your company.
It's important to have your lead nurturing strategy planned thoroughly, thoughtfully and well in advance of your trade show event. Be intentional with your plan for the trade show and ensure you focus your time there on nurturing relationships and building connections. While you are there to create brand and product awareness, it's also important to remember to nurture relationships with the people doing the buying.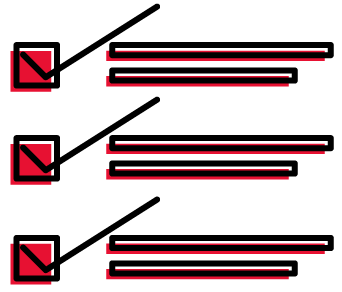 Document Your Time
When at the show, be sure to take pictures and capture video to have content to share during and after the show. Posting daily updates on social platforms is good but make sure to vary your post message to prevent audience fatigue and keep followers engaged.
Many people might believe that it isn't necessary to continue posting on your social media once the trade show is over, but it's important not to lose momentum. In addition to posting giveaway winners, simply taking the time to thank attendees for visiting you at the show will make your audience feel valued and appreciated—all while reinforcing your branding message and company name.
Any video content you gathered can also be utilized following the trade show. Create a series of post-show social media posts highlighting positive and thoughtful moments. By building out an array of content, you can extend the value of the event and continue to engage with relevant followers.
Trade shows are valuable for all kinds of businesses because
81 percent of trade show attendees have buying authority.
-EVENTS.COM
Continue the Conversation Afterwards
Your highest value leads will be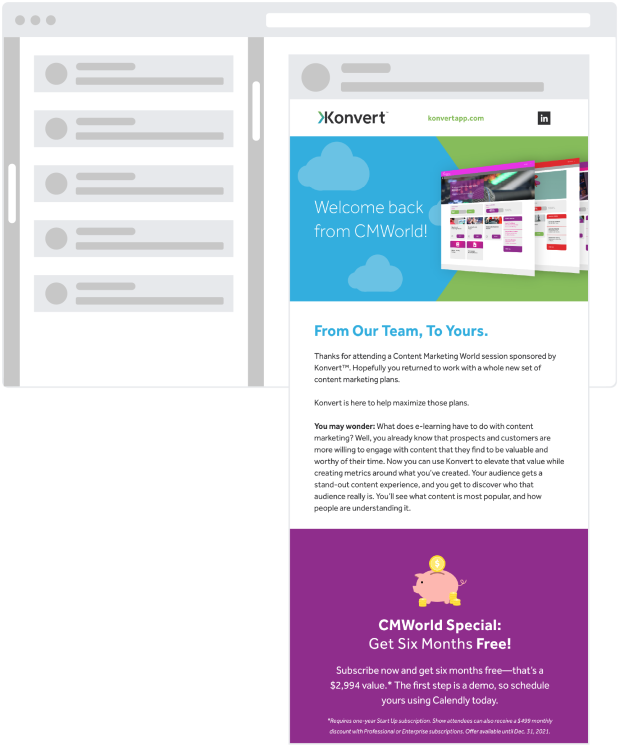 eagerly waiting     to continue the conversation; be sure to follow up with them quickly after the show. Email them within a week with a personal follow-up, continuing to grow your relationship by mentioning specific points of conversation and your thoughts about the event to show that you are interested in them. If it's appropriate, and you feel confident with the relationship, connect with them on LinkedIn to continue engaging with them. Doing so can help solidify your connection and guide them through the marketing or sales funnel to becoming a customer.
Take the time to compare your registrations to your actual check-ins at the show. You may find that there were more people who registered to attend the trade show but didn't show. That separate list of people alone already generates a group who may be interested in your product and may fall in your target demographic. Reaching out to a few that registered but didn't check in is a great opportunity to showcase your company to more potential clients or leads.
Direct mail is also key to keeping connected with leads after the event. Send out postcards, like an image of you and other team members at the booth, to help them recall who you are. Thank everyone who attended and include a brief refresher about your company, as this can make a big difference in how prospective customers view and remember your brand. Include your company's website and contact information and encourage people to visit or connect if they have any questions.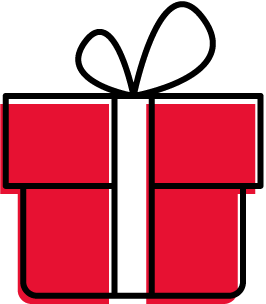 Wrapping it Up
While trade shows involve a lot of time and planning, they don't have to be stressful! You want to market your business better, and we want to help.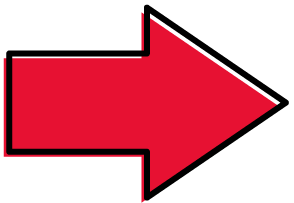 Taking the Next Step
As you plan for future trade shows, our team of marketing strategists and creative designers are ready to help maximize your experience. Contact us today to get started!