Imagery is an important tool for conveying information in a memorable and interactive way. When people hear information verbally, they're likely to remember only 10 percent of it three days later; however, if a relevant image is paired with that same information, people can retain up to 65 percent of the information three days later. 
Creating visuals for content is a key tactic for helping marketers to promote their brand. Consider the following:
While visuals are important, producing quality images through traditional photography can be inefficient in terms of time and cost. To help alleviate some of this frustration, many companies have started turning to 3D modeling. 
3D modeling is the process of making a virtual representation of an object from scratch in specialized software like Cinema 4D. Architects have been using this method for years to visualize floor plans and the flow of light in a space—and it's now an integral part of the marketing and design world. 

3D Modeling
Reality doesn't always sell. It's a disappointing fact, but beautifully staged images are what's going to catch a viewer's attention—though getting those images can be difficult. The lighting needs to be just right. Every material and person in the photo must be perfectly positioned. And what if the product changes, and you have to start over?
With 3D modeling, minor tweaks can be made without having to reshoot an entire scene; there isn't any color correction or retouching needed. Everything is created in controlled conditions where changes can be easily made.
How We Did It
When we designed the JAWS® (Just Add Water™ System) website, we created 3D models of their products, placed them in 3D room environments and exported final photo-realistic images of the scene. Using this process, we could easily switch out labels on the bottles, move props within the room scenes and adjust camera angles and lighting countless times.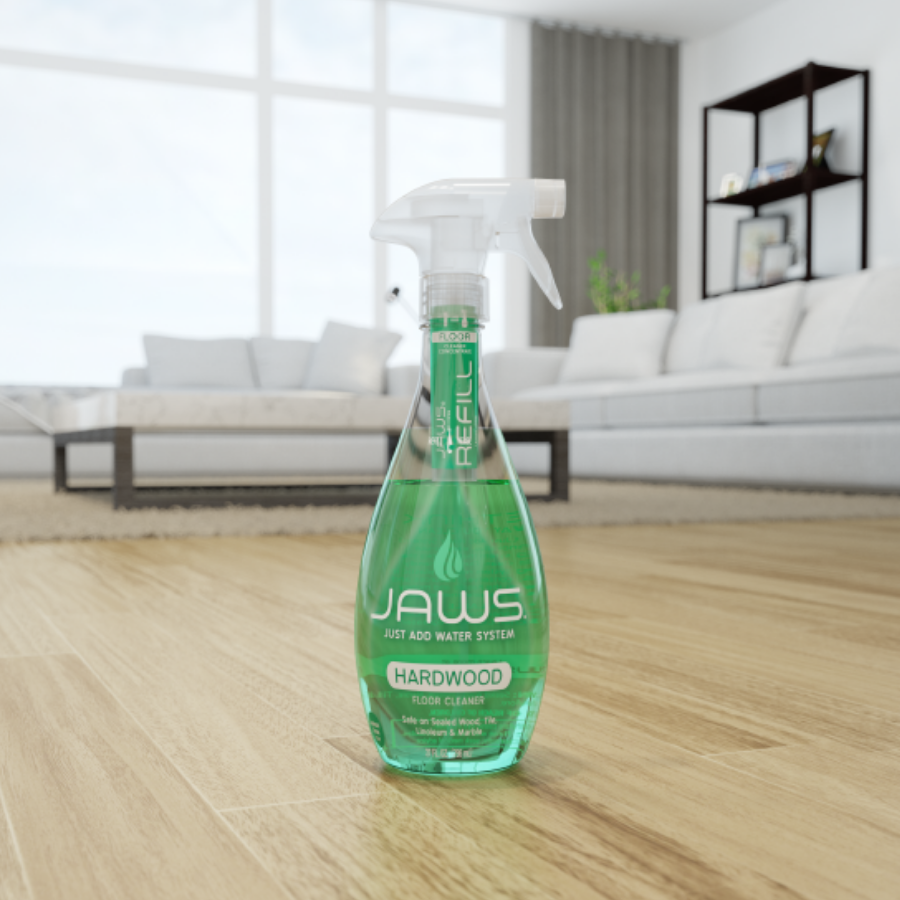 Reasons to Use 3D Modeling
Let's begin to discuss how 3D modeling presents a few key advantages for your marketing when compared to photography.
Flexibility
If your product is frequently updated, you might want to consider creating a 3D model. This way, products won't have to be regularly reshot if you change an element of the design. Digitally created images also allow for endless creativity, as modifications are easy and can be done over time. For example, products that come in multiple colors don't have to be photographed individually—you can just change the color digitally. 3D modeling also allows for a digital scene to be saved with consistent lighting so that products can easily be moved in and out, allowing changes to be made quickly. 
You can also start designing a 3D model while a product is being developed. Designers can start working from the prototype so your marketing campaign can start as soon as the product is ready—or even before. No need to wait for photography and post-production editing. This can ensure that your marketing campaigns are ready to go the day you're ready to launch a new product, helping create more real-time marketing opportunities.
How We Did It
For Dana's Ultimate 44™ axles, our team combined video animation with 3D renderings. We mounted GoPros underneath a Jeep® Wrangler, motion-tracked the footage and composited the 3D renderings onto the video, creating a lifelike way to represent all of the axle's features. These graphics helped customers to see the part in action—without actually having to look under the car. We were then able to use the 3D model for Dana's other marketing needs.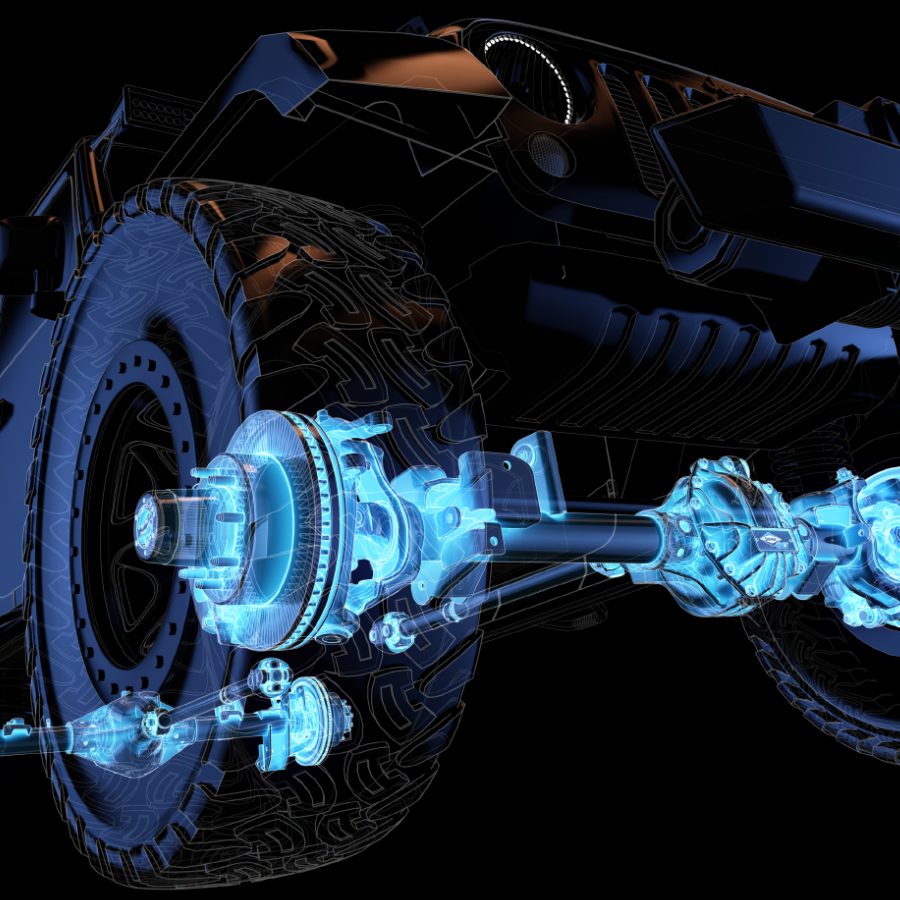 Interactive
Products that might appear flat and boring in a 2D image can now be interactive and engaging in video animations. Photography simply cannot capture 3D images or allow you to create an interactive user experience. If your brand is trying to showcase a new product design or perhaps even a new storefront, 3D modeling can create a fun and interactive experience for your consumers to discover this.
How We Did It
When building a custom chair configurator for BioFit, we used 3D renderings to design an interactive and personalized experience for customers who are looking to create their own chairs. Customers can see in real-time exactly what their chair will look like by adding and removing different features until they find a combination they like.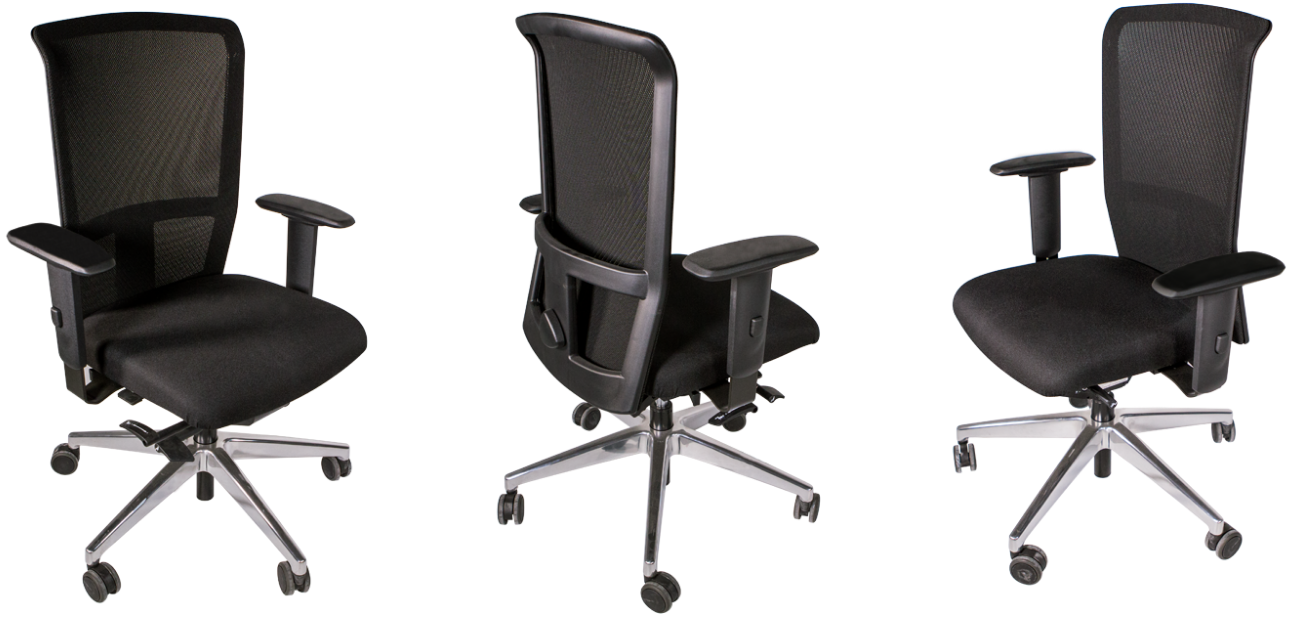 Time and Resources
Traditional photoshoots can be a drain on resources, as lighting, set construction and location selection can all be a burden on time and budget. Then, consider having to replicate it all for new products or redoing a photo campaign every time a new product is released. With 3D modeling, your image and background can be created digitally, without any travel or lighting concerns. Little details—like plants, food and artwork—can be added in as needed without having to worry about having them on location for photography purposes. 
Precision
No longer do you have to deal with waiting for the perfect lighting or weather; everything is produced under controlled conditions. Windows and doors can be placed wherever you need them, and post-production photo editing becomes a thing of the past. 
3D modeling presents certain key advantages for creating memorable and interactive imagery. Get your team up-to-speed on 3D modeling and start utilizing its capabilities for your next digital project.

Photography
It's important to remember that not all projects will call for 3D modeling, though, so evaluate your brand's needs before choosing your method. For example, fabrics and textiles, which are commonly used in the fashion industry, are better suited for photography. The fashion modeling industry is still thriving because clothes sell better on actual people, not just alone on a white background. Sometimes, 3D models can't quite capture the detail and emotion that photography can.
Photography can work well for products that are very time-intensive to design, too—like those with lots of details. One-time products are also best suited for photography, as building up an image library isn't always necessary. 
Photography is also still best for capturing landscapes. No 3D modeling tool could recreate the natural beauty of a landscape, city or college campus. For educational marketing, pictures of the campus and student interaction shots are the best option for capturing the spirit of the school. As such, we use photographs when advertising for our education-based clients.
For advertisements featuring human interactions, photography can capture these emotional connections that cannot be recreated by computer software.
If any of these situations relate to your marketing efforts, try utilizing the following tips for your next photography shoot:
Ensure your lighting is good
Shoot from a tripod for consistency
Fill or bounce your light to soften shadows
Shoot a variety of images for more selection
Use a sweep or portrait mode to emphasize a product
How We Did It
When our team redesigned the Metzgers website, we shot on-location and in-studio photography for use across the site. Because of the unique work that Metzgers does, photography was the best option for representing the company's impactful and creative products and services.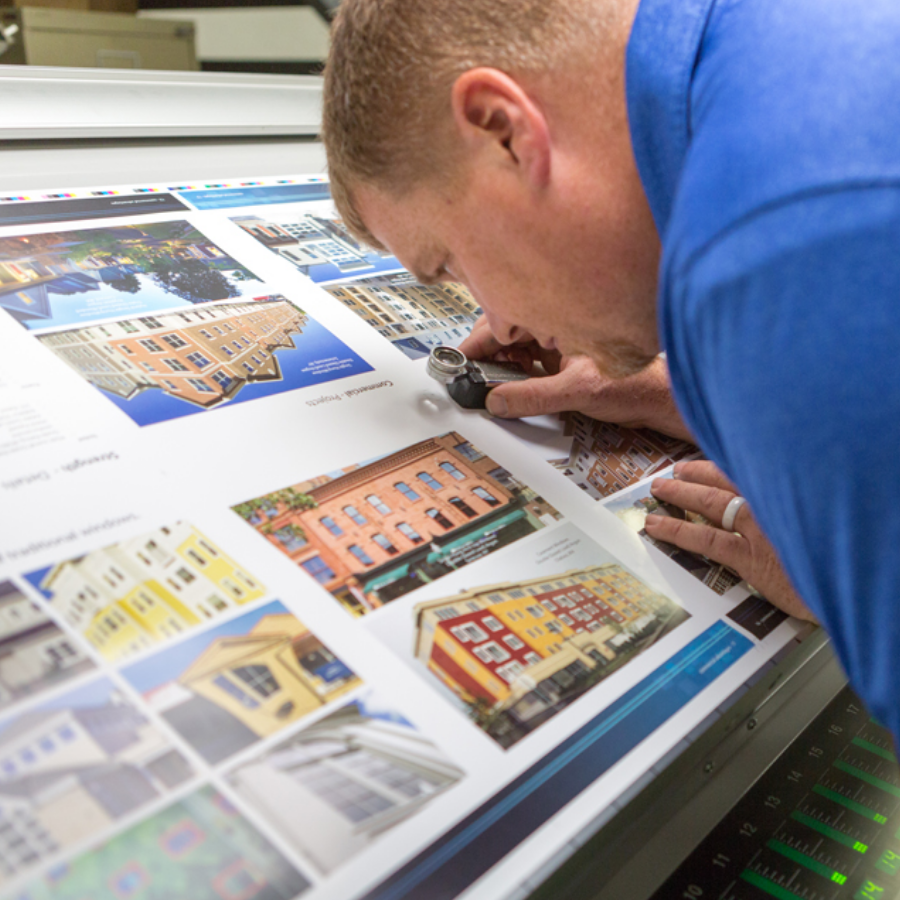 Prior to your next project, ensure that photography is best suited for displaying your brand. Photography should be utilized in situations where 3D modeling isn't feasible—or where 3D modeling may not fully capture the depth of your products or services.

Which One Should I Use?
While photography and 3D modeling can both help in marketing your product, your selection will depend on your financial capabilities, the product you want to showcase and your end goals. Ultimately, both options will help you to market your product successfully.
No matter which route you decide to go, our team of creatives can help you best showcase your product.

Take the Next Step
Ready to work with a team skilled in both 3D modeling and photography? Reach out to us today.