Metzgers Printing & Mailing
Spotlighting a Unique Business Model
Metzgers, a Toledo-based printing and fulfillment company, has long set itself apart from being solely a "print shop" by constantly investing in new technologies and services to meet the evolving end-to-end marketing needs of its customers. The Concentrek team was tasked with conveying this unique position—refining a fresh brand direction and working in collaboration with the Metzgers' in-house team to develop digital assets and best-of examples of marketing tactics, produced at their own facilities.
Redesigned Website: Focus on Services
Attention to the hierarchy of content within any marketing tactic is key. Concentrek's redevelopment of the website ensured that both design and copy elements aligned to quickly drive home the message that "Metzgers Means More" in terms of marketing options beyond printing alone.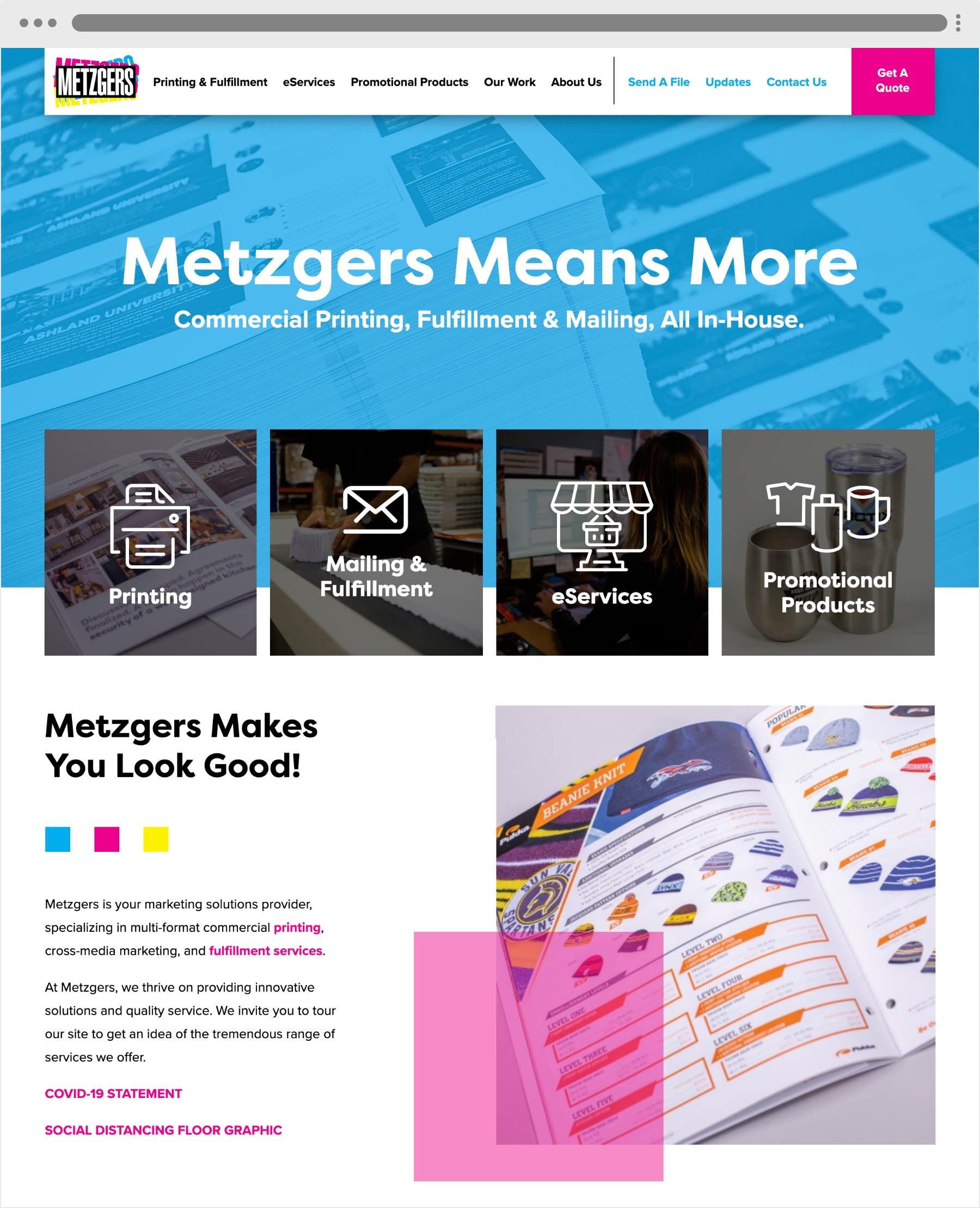 "Our partnership with Concentrek really helped us to better engage prospects and customers with an approach that finally conveys our unique value as a partner that brings more to the table for any marketing effort."
Todd Beringer
Vice President - Sales & Marketing, Metzgers
Redesigned Website: Project Highlights
Concentrek created pages within the website that showcase sample projects, with details of the project and visual examples included.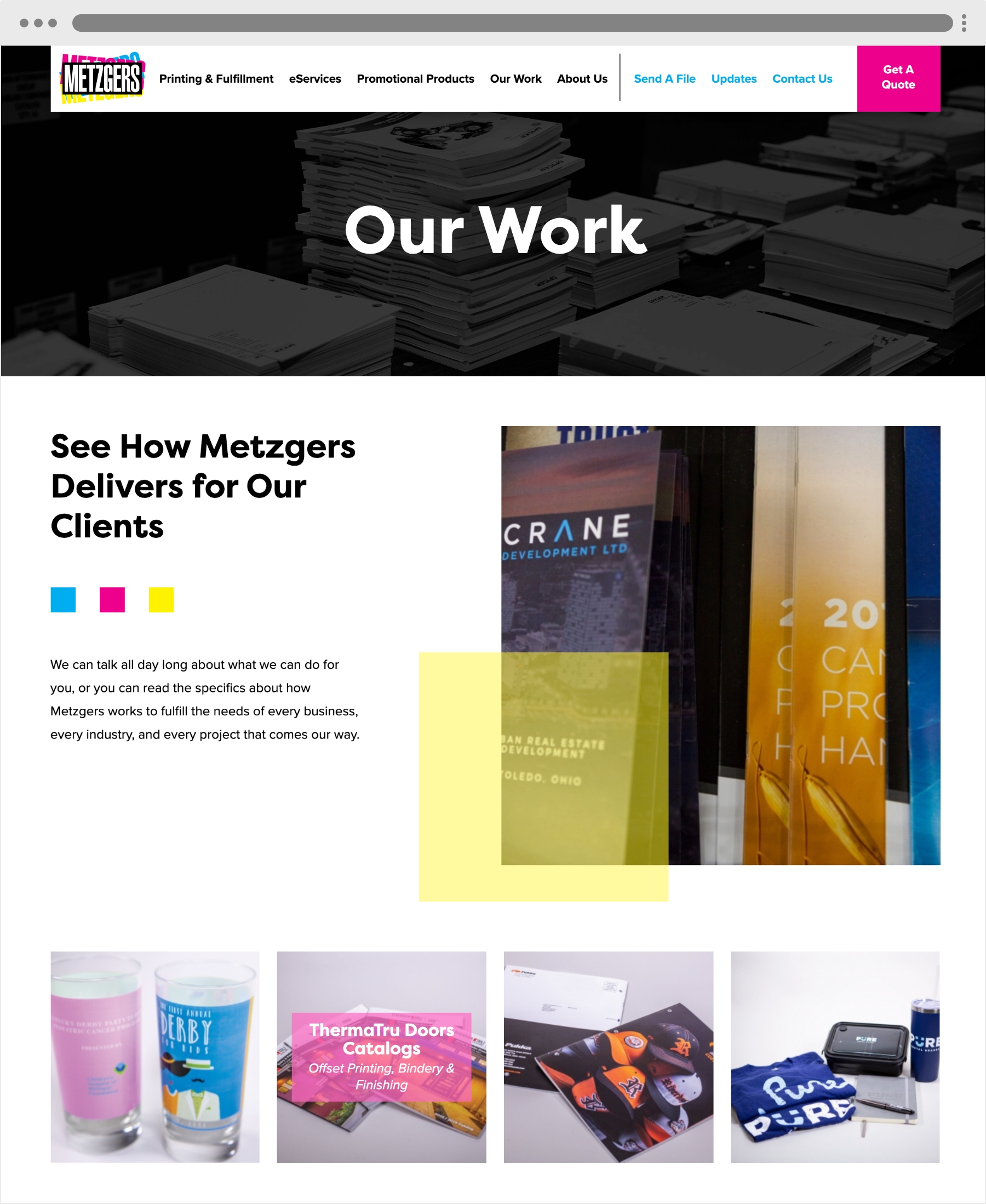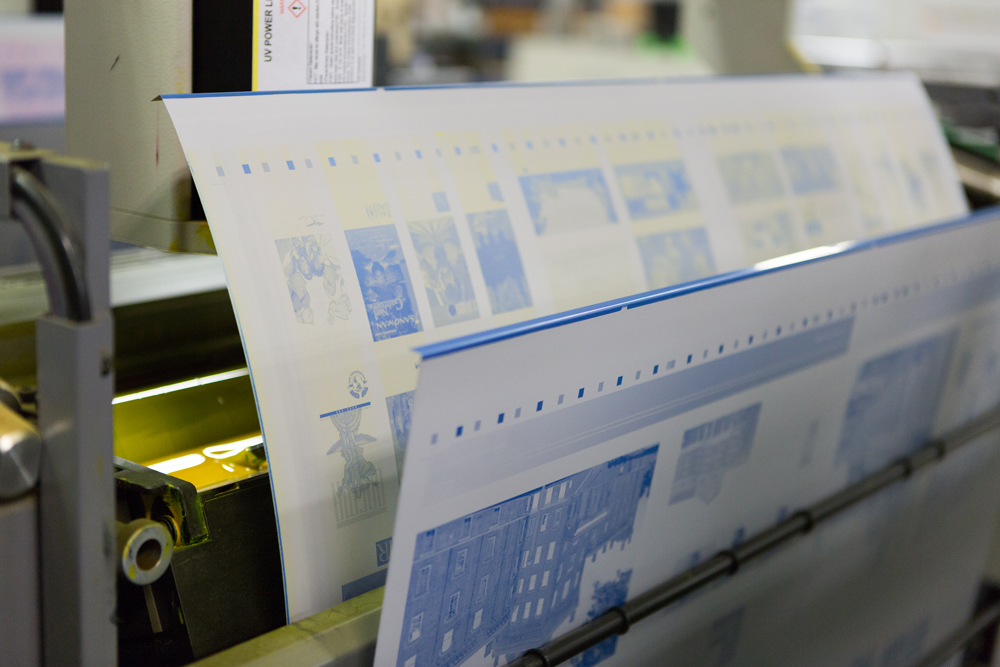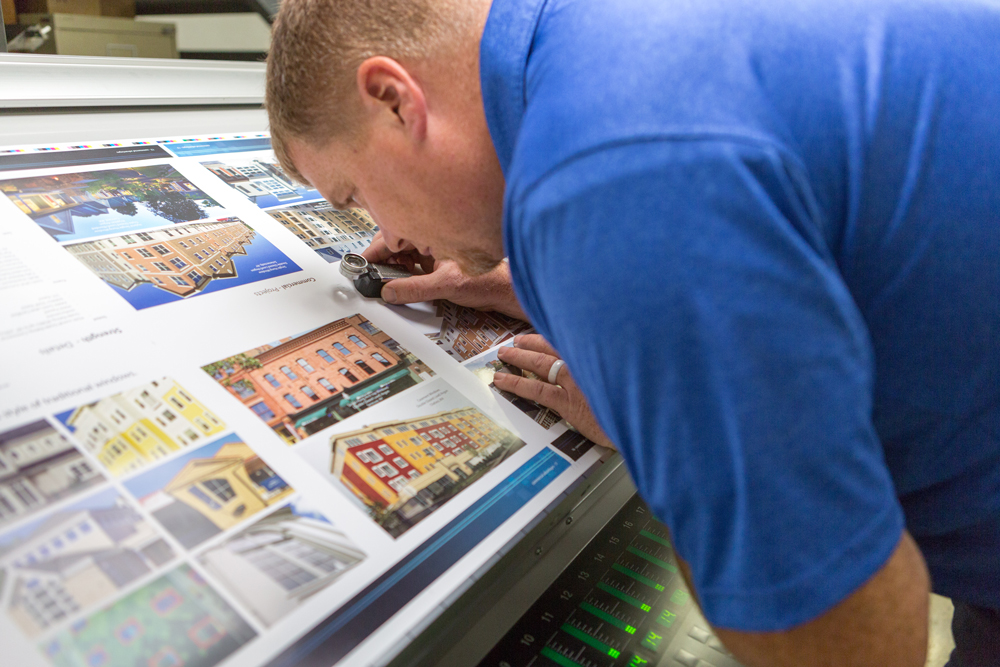 Redesigned Website: Facility & Sample Photography
The Metzgers website utilizes photography shot on-location and in-studio by the Concentrek team. Keeping all aspects of the Metzgers brand in-house creates a cohesive brand experience.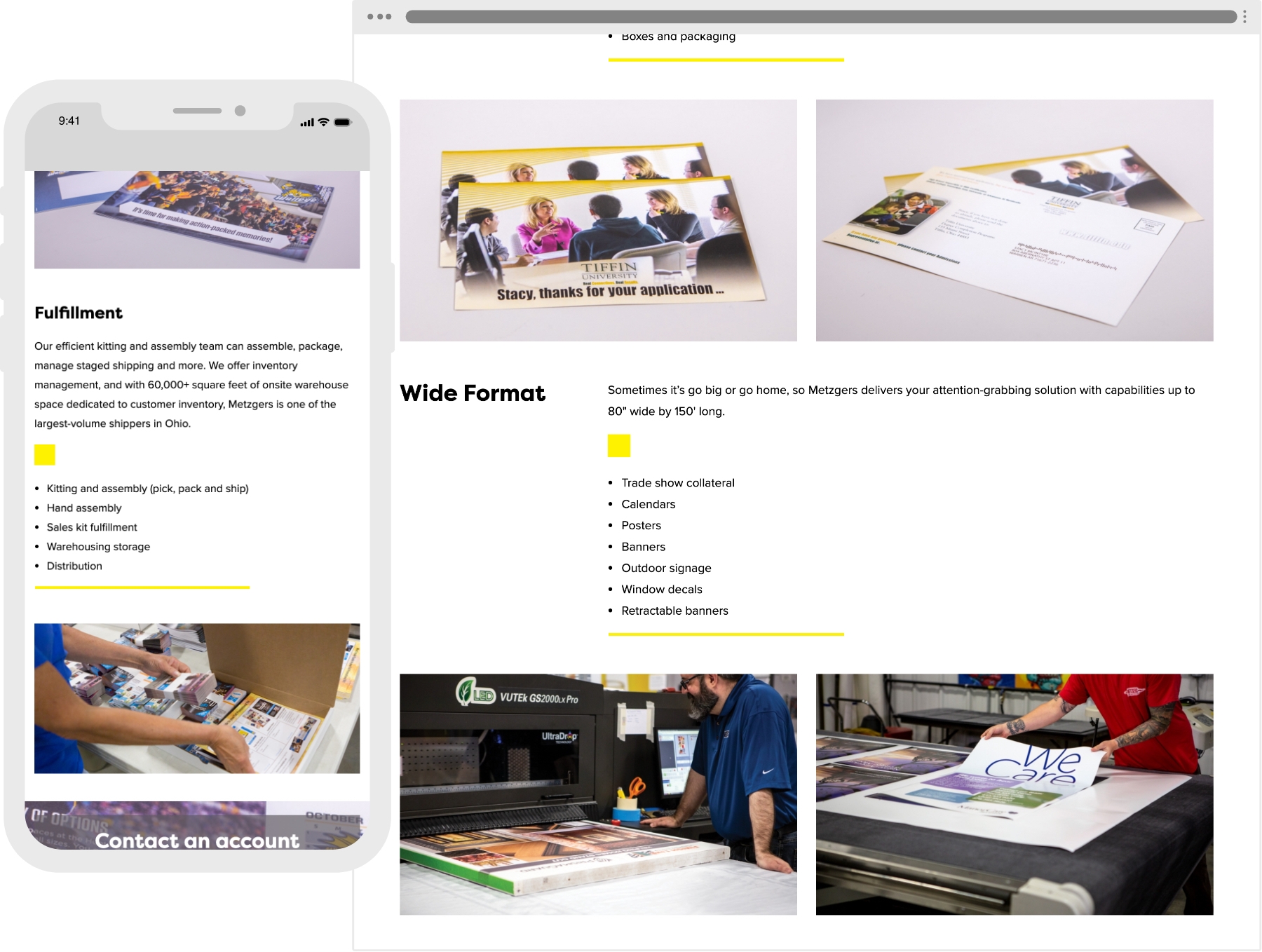 Facility Tour Video
Concentrek directed video footage to capture the whole 60,000-square foot facility, then produced a video showcasing their wide range of capabilities. This video allows customers and prospects from across the country to get a sense of the sprawling Metzgers space, their team and all the services they offer.
 
Printing Capabilities Collateral
Every print designer's dream is to have the freedom to apply a purposeful, impactful special finish to print projects—so in that sense, Metzgers presented Concentrek designers with the ultimate design project. Working closely with the Metzgers team, we strategically designed a printed collateral piece that simultaneously explained all of Metzgers' capabilities, while showcasing virtually every special finish they provide. The use of die cuts, embossing, spot and flood gloss and textured varnishes—plus the incorporation of a folder for additional samples—made for an impressive yet functional example of Metzgers' deep in-house capabilities.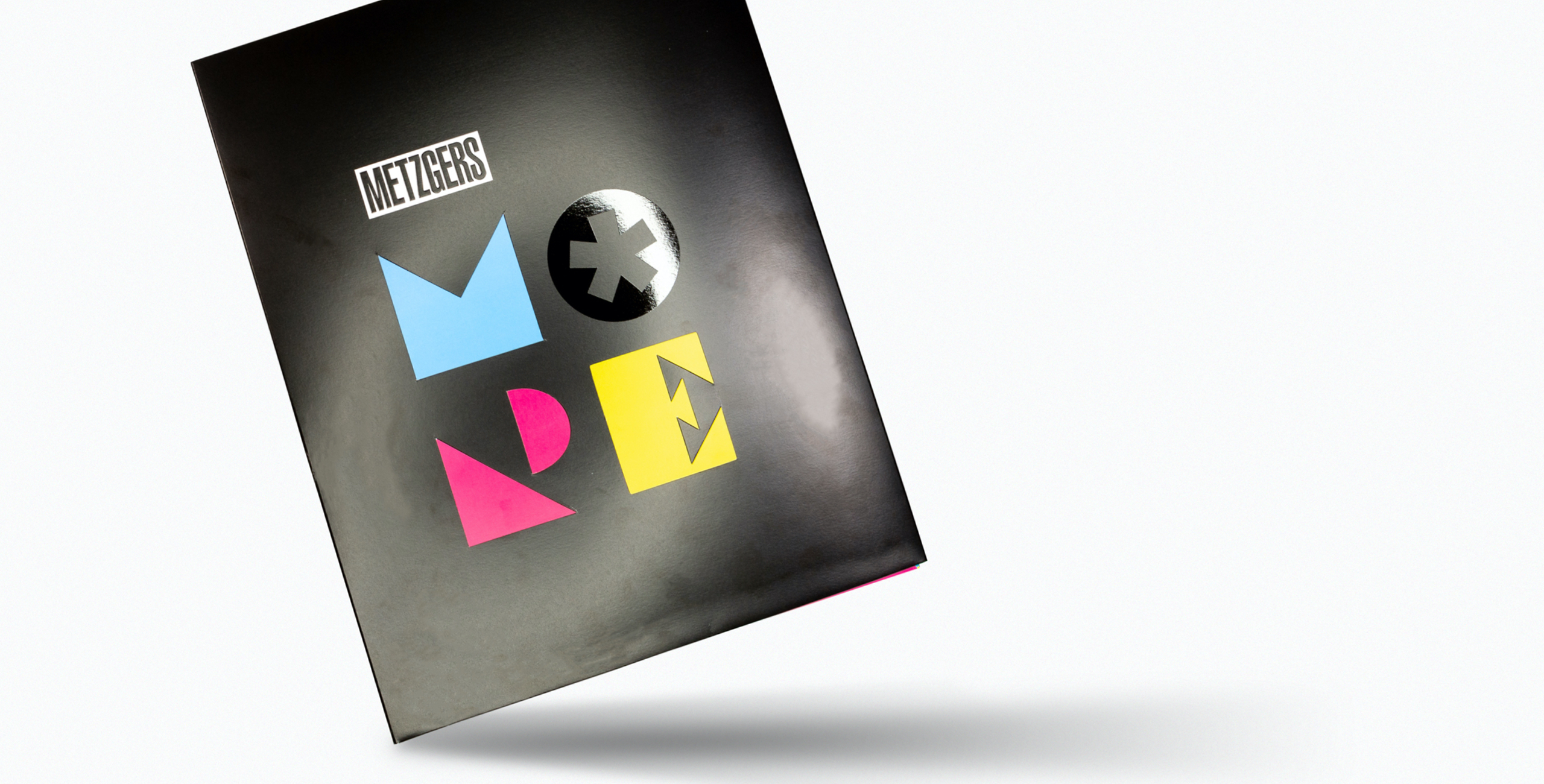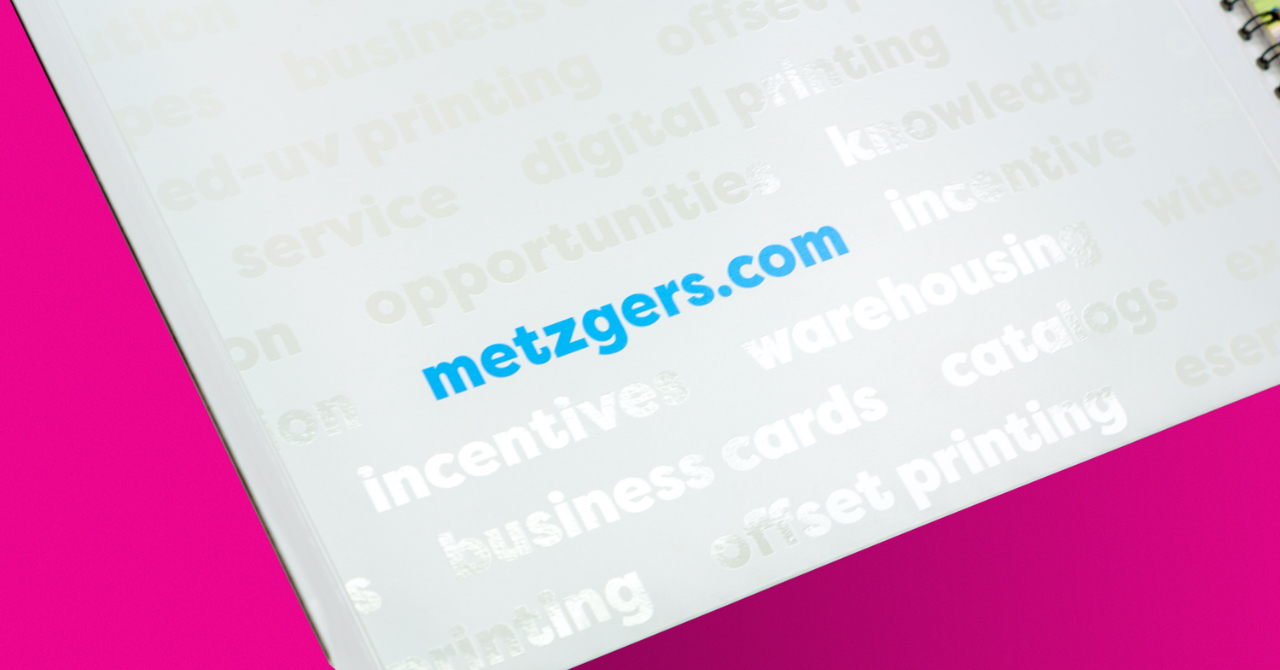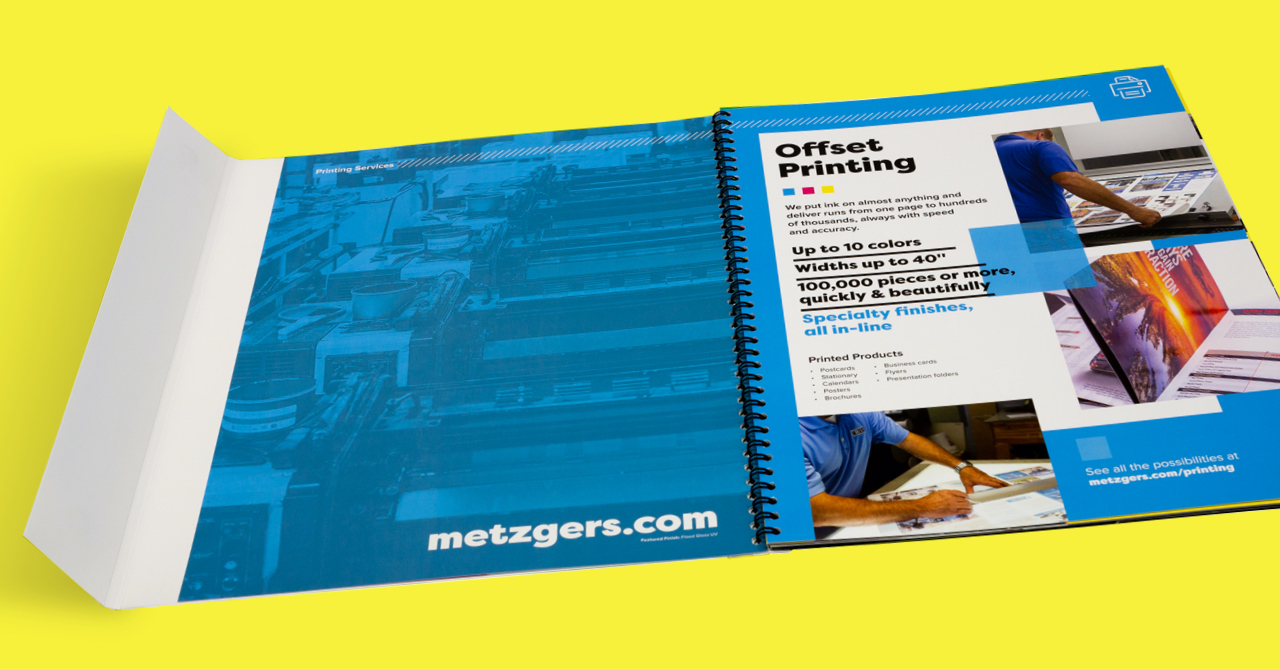 Direct Mail Series
Concentrek designed and composed a direct mail series for Metzgers, who then mailed out the series' editions individually over a six-month timeframe. Each edition included variable printing and a call to action that included a unique website campaign landing page while highlighting a different service Metzgers offers in-house.