Monroe County Community College
Monroe County Community College Website Overhaul and Social Media Strategy
Monroe County Community College (MCCC) had a sprawling, unwieldy website that was a challenge to navigate and that wasn't optimized for use on all devices. By working with the client to streamline previous content and collaborating with multiple internal MCCC teams to integrate new content, Concentrek delivered a responsive, redesigned site that yielded positive responses from students and staff. The final result was a major increase in overall traffic to the site and a vastly improved user experience.
Streamlined for Navigation
With cleaner, audience-based navigation, the redesigned website makes it easier for users to determine where to navigate for information. The sheer bulk of content that needed to be simplified was a major consideration in this project. Even after ample content consolidation, the old MCCC site contained hundreds of pages to be ported over to the new site. The Concentrek team handled the content in batches and worked with the client to integrate new content as they created it.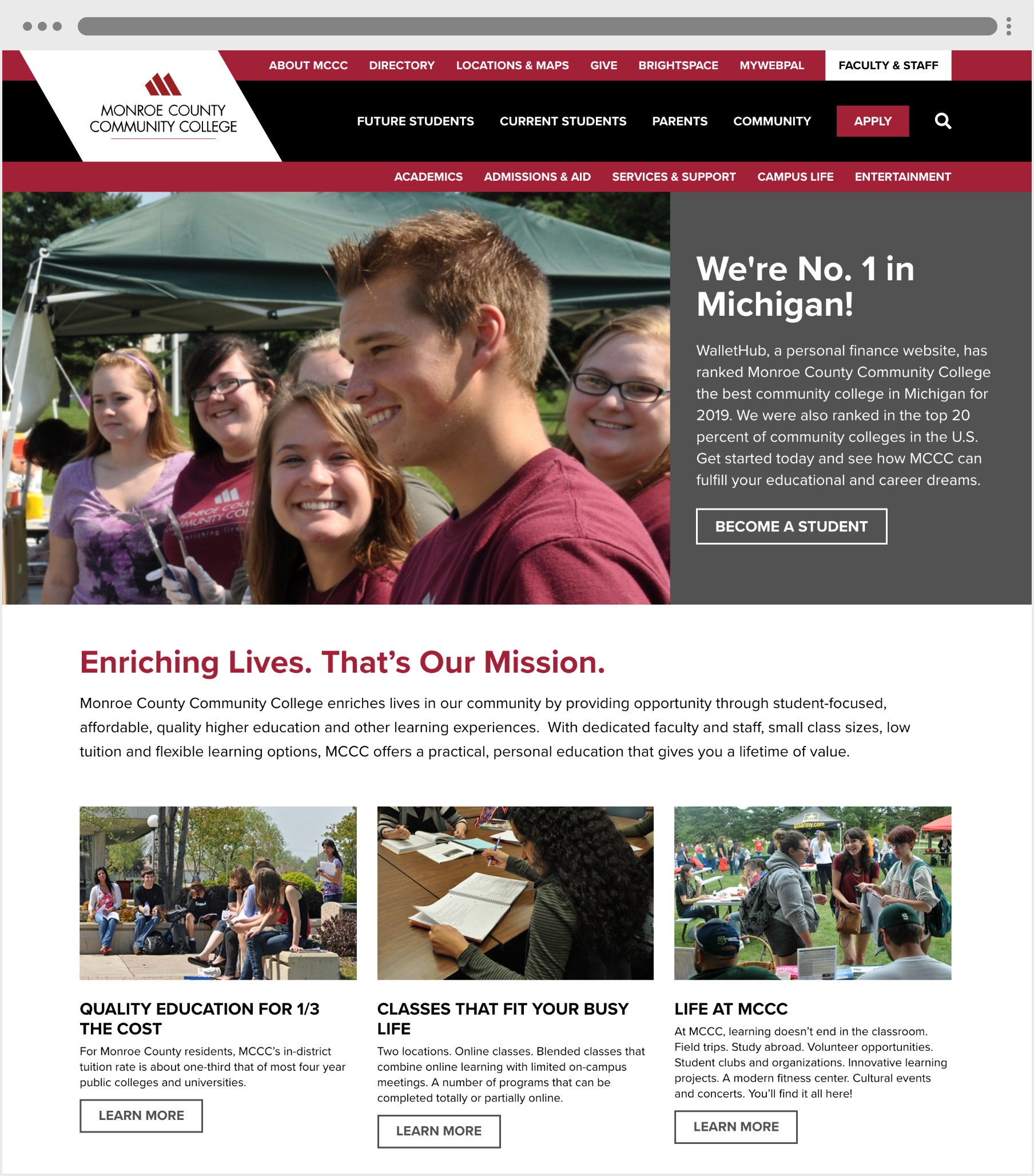 The Concentrek team organized and consolidated
over 2,000 pages of content
from the original Monroe County Community College website.
Responsive + Compliant
The previous iteration of the MCCC website did not work well on tablet or mobile; now, current and prospective students can access content from any device. The Concentrek team also designed and developed with ADA compliance in mind to ensure the site is accessible and helpful for everyone.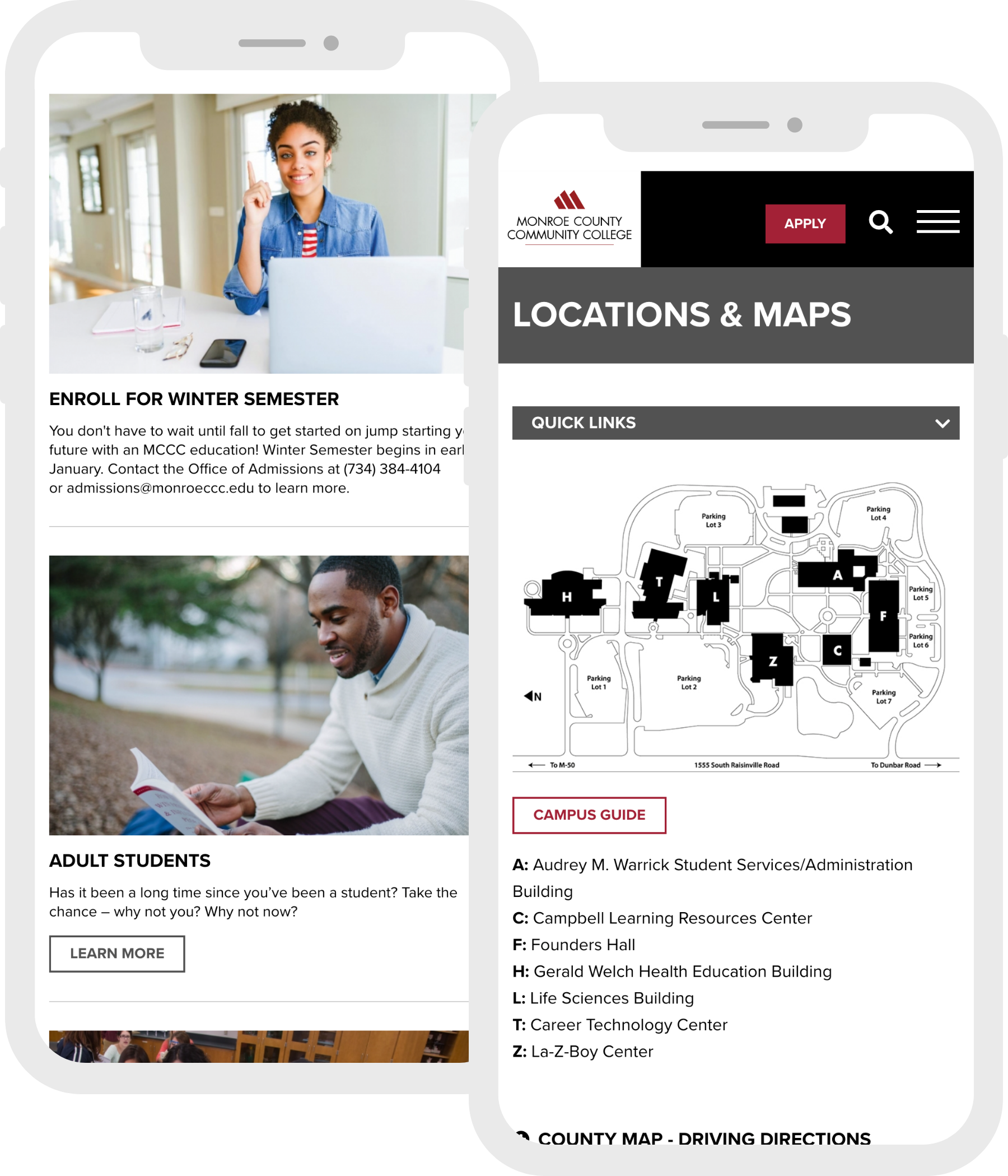 Upon launch of the new website,
bounce rates decreased by nearly 40%
—demonstrating better engagement resulting from improved navigation.
Multi-Platform Social Media Management
The Concentrek team works in tandem with MCCC to consistently publish social content across multiple platforms. Through comprehensive channel planning, we are able to target the right audiences on the right platforms. This helps us ensure we are showcasing each message on the most relevant social channel—driving strong engagement and increased website traffic.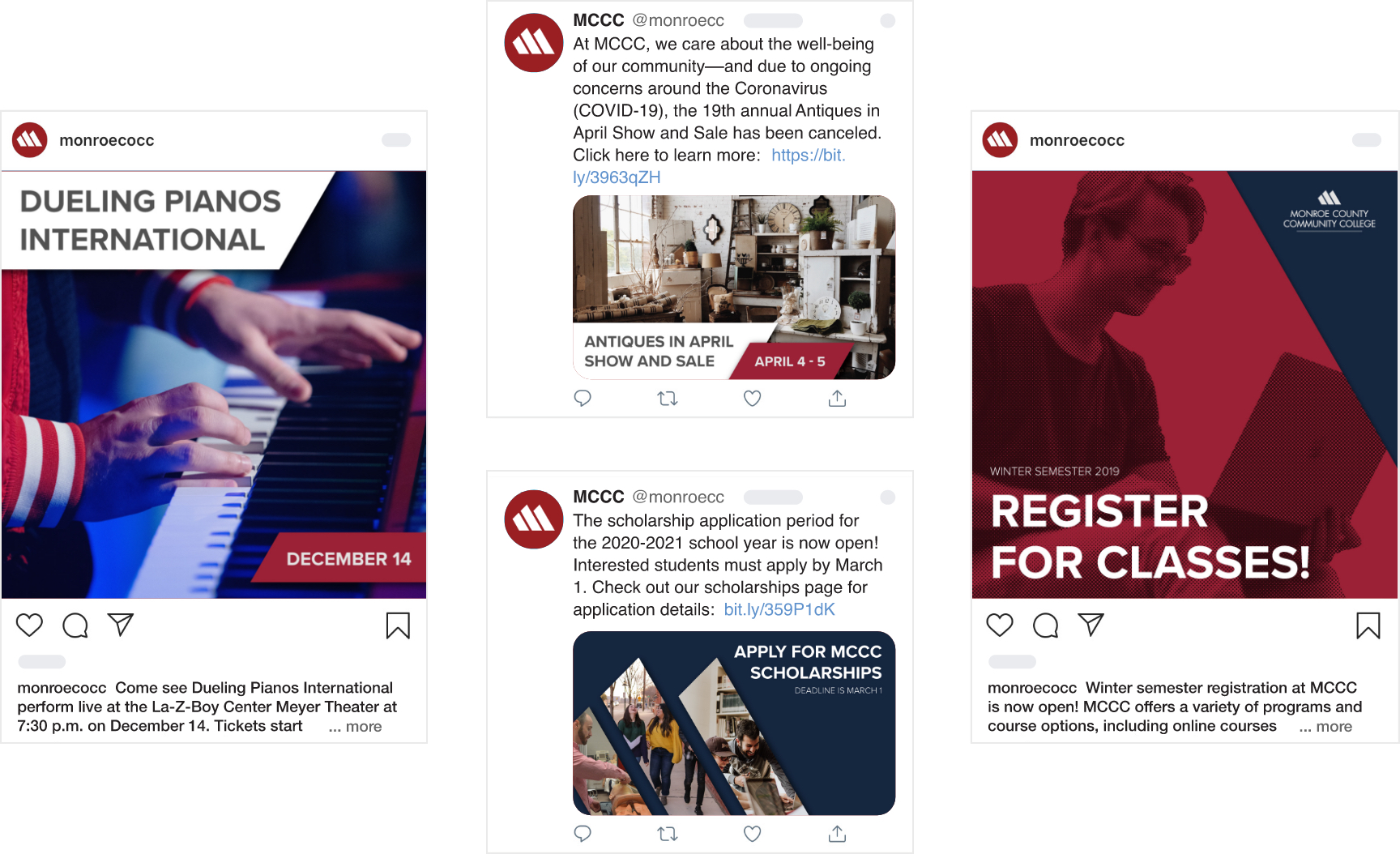 Since beginning the program,
MCCC has seen a 43% increase
in LinkedIn followers.