Today, 44 percent of online shoppers start their search for products and services by using a search engine. Major search engines—driven by potential customers—are more likely to find you if you're utilizing a blog.
Read on to learn why else your business should have a blog and how you can ensure it's structured for success.

Why Should You Be Blogging?
The purchasing habits of consumers are becoming increasingly digital, so enhancing your online presence is imperative for staying ahead of the competition. Blogging is a powerful marketing tactic that can help nurture leads and inform customers with educational, engaging content.
Establish Your Business as an Industry Expert
81 percent of consumers say they trust the advice and information provided in blogs. By showcasing your extensive knowledge on a subject, field or industry, you are proving to your audience that you are an expert. Topics to write on may include:
Current industry trends
Commonly asked questions
How-to and explanatory articles
Customer success stories
Interviews with an industry expert
By properly explaining relatable topics and industry insights to your audience, they will return to you in the future as a trusted solution.
The purpose of the blog is to educate and provide information—
sales is a secondary focus.
Improve Lead Generation Efforts
Promoting blogs on your social channels or through advertisements can provoke thoughtful conversations with leads and generate interest in your brand.
Blogs help further your lead generation tactics, and these simple practices can help contribute to increased lead acquisition:
Include a call-to-action at the end of each blog post, offering additional relevant information that will continue nurturing leads and attracting new potential customers.
Offer exclusive additional content for readers who make it to your website, such as free downloadable eBooks, infographics and whitepapers.
Capitalize on margin space to promote additional blog content that may benefit your readers. If your business offers a monthly email newsletter, you can also promote a sign-up banner in the margins.
Create blog summaries at the beginning of the article to help visitors who may be skimming for bits of useful information. Including a key takeaway provides value to those who don't have time to read your entire article.
Companies with active blogs generate
67 percent more leads per month.
– DEMAND METRIC
Not only are you driving traffic to your website, but you're also nurturing prospects and inviting them to build a relationship with your brand.

Tips for Optimizing Your Blogging Strategy
It's necessary to ensure that your content is high quality and useful to your audience—and by following these key steps, you can help further expand your brand's reach.
Enhance Your Content for Search Engines
In order to drive traffic to your blog, you need to set up your blog content for search engines. The goal of search engine optimization (SEO) is to enhance your site so that it ranks higher in searches relevant to your content. Doing this comes down to improving your relevance and authority.
Best practices for advancing your SEO efforts include:
Conduct keyword research: Keyword research is a practice that involves determining search phrases that are commonly used by customers to find your website. From there, you can turn these phrases and ideas into blog posts. These are topics that your ideal customer will be interested in reading, as they are the topics they're searching for.
Focus on long-tail keywords: Incorporate one to two long-tail keywords, which are longer phrases people commonly search for. For example, a person may search for "What are the benefits of SEO" as opposed to simply "SEO." This can help target a more qualified audience.
Optimize your meta tags: Consider what copy will appear on the search engine results page (SERP) when you write your meta description. This is a prime spot to incorporate appropriate keywords that will resonate with searchers. While use of keywords in meta data doesn't directly factor into search rankings, it can increase your page's click-through-rate (CTR)—which does support enhanced SEO.
Incorporate alt text: Don't forget to use keywords in your alt text, which is the text associated with images you include in your blog. Incorporating keywords into your alt text allows images to appear in search results just like web pages. Audiences who search for terms associated with your image to know what your image means in relation to the blog topic—helping improving CTR.
Vary your keyword choices: Avoid using the same keyword repeatedly, especially if it doesn't fit the piece. This is called keyword stuffing, and it can make your copy difficult to read and can deter audiences. Search engines like Google even penalize content that focuses on keyword stuffing, instead encouraging users to work toward curating a positive user experience and not focus on beating the algorithm.
Enhance the page's URL: Customize your URL to include keywords about the blog topic. Ensuring the URL is SEO-friendly not only improves your chances of visibility on the SERP page but also helps searchers learn exactly what your page is about without having to dig.
Ensure your blog is optimized for mobile: 69 percent of internet users research and review products on their mobile device, so ensure your website is equipped to handle mobile users.
If a blog is too difficult to navigate, it can turn away a large portion of your audience and be detrimental to your website's success.
By optimizing your blogs for search engines, you're increasing the opportunity for more traffic to your website—but it doesn't provide instant results. Performing research, testing and adjusting your keyword utilization are all a part of the process. Over time, this can help attract new leads, establish your brand as a solution and put you ahead of the competition.
Offer A Visual Appeal
A blog should be entertaining, inspiring or informational. While long-form blogs typically do better than short-form ones, you still want to ensure it's not too dense for the reader. Proper formatting and including images will make your blog more enticing to read.
Include engaging images: 65 percent of the population are visual learners who benefit from images and graphics to help retain information. Including high-quality and relevant illustrations will enhance your visual appeal, as well as break up text clusters. Make sure to adjust larger images so that readers aren't left waiting for images to load.
Ensure ample margin space: Blank margin space can improve the readability of your article by 20 percent. By balancing your margin with banners and blank space, you're helping enhance the comprehension of your article and improving its visual look.
Consider including video: In addition to increasing the amount of time spent on the page, video offers an easily digestible way for your audience to consume information, visually see how a product works and gain bite-sized insight into a topic. Viewers also retain 95 percent of a message when they hear it through a video. What's more? Video marketing content helps boost SEO efforts and offers a higher chance of your webpage appearing higher on the SERPs.
How We Did It
For the GentleWave® Procedure, we integrated short-form video content within long-form blogs of similar topics. Some videos summarized the blog's content and other videos complemented the blog topic, adding another engaging way to educate visitors and increase time spent on page. To help improve traffic to the blog page, we then drafted and shared promotional social posts for distribution on relevant channels to engage our target patient-focused audiences. Our overall efforts led GentleWave.com to rank #2 in search results the term "alternative root canal," which even outranked WebMD.
The result of consistently publishing valuable, keyword-rich content? 
1,372% increase in keywords
on GentleWave.com in three years.
Post Consistently
Just like social media, you want to post consistently to show your clients that you are active in your field. Staying on top of research and trends shows that you are an expert and a source they can turn to; however, quality is always better than quantity. Writing a post for the sake of having more content will not generate quality content or look good for your brand. Instead, create more thoughtful, evergreen content to drive traffic to your site and allow for repurposing down the road.
"A lot of marketers are under the assumption that simply creating more content than the competition will get them the results th
quality trumps everything else."
–NEIL PATEL, CO-FOUNDER OF NEIL PATEL DIGITAL
Consider Your Word Choice
If your blog doesn't fit what the reader expected to learn, contains grammatical errors or includes cumbersome sentences, you'll lose your audience. The title of your blog—while short—is the opening for your content and can be the deciding factor on whether or not a reader clicks it. It should be brief and informative but also catchy and have a hook to it.
As you write, try speaking directly to your readers. Making your blog sound more personable and conversational can help improve readability and better appeal to readers. Consider also using headings or callouts to break up ideas and make it easier for readers to skim. Readers want to get to the main point and delivering that with headers and bulleted lists helps simplify the experience.
"Your blog should be used to help establish authority through content
that adds value to your industry as a whole."
- MOZ
You shouldn't assume your audience knows everything you're writing about. They're reading your content to learn, after all.
Keep Your Blog Content Updated
Industry trends are constantly changing, and your blogs should stay updated to align with these shifts. Ensure you change any internal links to the latest content, optimize your SEO and incorporate new keywords as relevant—plus, continue to reshare your blogs on your social media channels or through email.

Wrapping it Up 
Blogging helps establish your business as an industry expert and a trusted source for information. That's why it is essential to have a consistent and thoughtful blogging strategy. Remember, though, that quality outweighs quantity in terms of content. Ensure you're providing value to your audience and in return, they will remember your brand and look to you in the future to support their needs.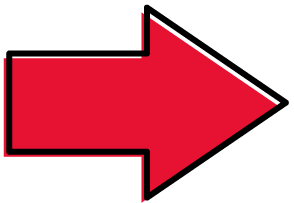 Take the Next Step
Ready to work with a team that's experienced in launching and managing blogging content for increased online visibility and improved search rankings? Reach out to us today.