The statistics about blogging don't lie. Companies with active blogs generate 67% more leads per month and 97 percent more links to their websites. Today, 44 percent of online shoppers start their search for products and services by using a search engine. Major search engines—driven by potential customers—are more likely to find you if you're utilizing a blog.
But just publishing new posts every few days isn't enough to draw web traffic or generate interest for your brand. Here are a few tips and strategies to keep in mind when it comes to content blogging. 
Keyword Research and Optimization
Keyword research is pretty much what it sounds like—finding search phrases that are commonly used by customers to find your website. From there, you can turn these phrases and ideas into blog posts. These are topics that your ideal customer will be interested in reading, as they are the topics they're searching for.
Blogs aren't specifically about what your brand sells or offers but provide content that your ideal customer would find interesting and relevant. Whole Foods does a good job with this, catering to their brand base by publishing blogs on sustainability, cooking with dietary restrictions and seasonal product offerings. While they link back to new and relevant products, the purpose of the blog is to educate and provide information—sales is a secondary focus in the content.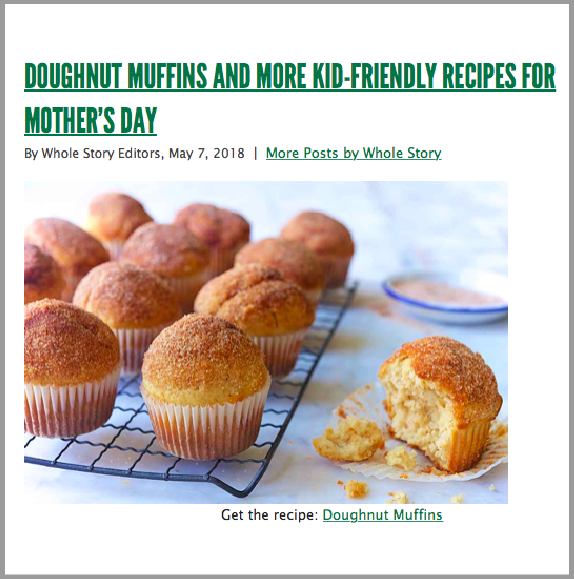 When choosing which keywords to target, it is important to balance volume and competitiveness. Keywords with a higher search volume will typically be more competitive and harder to rank in. But don't let that scare you away from using keywords that are relevant to your brand—just put a creative twist on it that makes your content stand out from the competition.
Visual Appeal
A blog post is meant to be light and entertaining, not dense like a textbook. Proper formatting and image inclusion will make your blog look more enticing to read instead of feeling like actual work. 
65 percent of the population is visual learners who benefit from images and graphics to help retain information. Including high-quality and relevant illustrations will enhance your visual appeal, as well as breaking up text clusters. Make sure to optimize big image sizes so that readers aren't left waiting for images to load.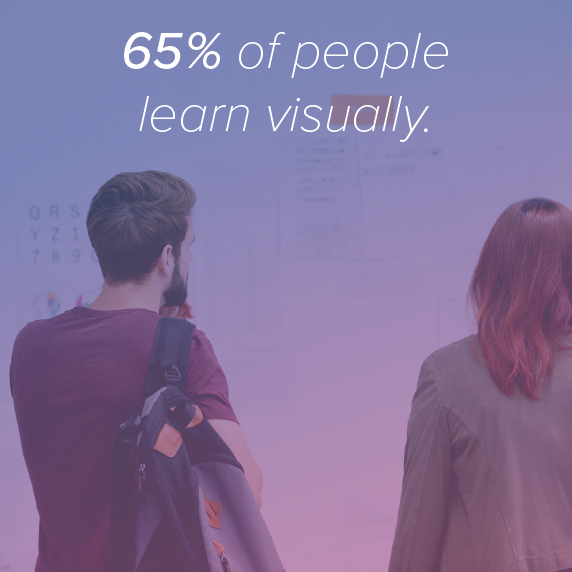 Words Matter
The title of the blog—while short—is the opening for your post. It can be the deciding factor on whether or not a reader clicks it. It should be brief and informative but also catchy and have a hook to it. Again, reading your blog shouldn't feel like work.
It's important to use headings to break up ideas and make it easier for readers to skim. Let's be honest, you haven't read this entire article word for word. Readers want to get to the main point and delivering that with headers and bullet point lists makes it easier for everyone. 
Consistent Posting
Just like social media, you want to post regularly and consistently to show your clients that you are active in your field. Staying on top of research and trends shows that you are an expert and a source they should turn to.
However, quality is always better than quantity. Writing a post for the sake of having more content will not generate quality content or look good for your brand. Instead, creating more thoughtful, evergreen content will continue to drive traffic to your site and allow for re-usage down the road.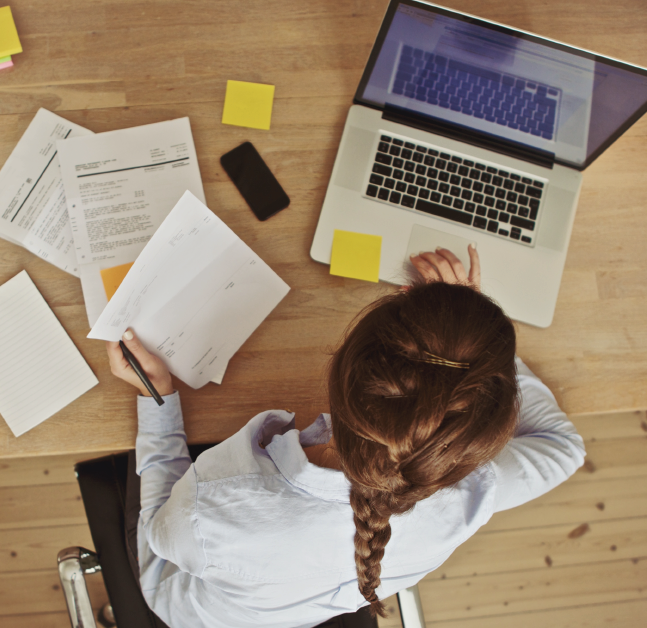 SEO Optimization
In order to drive traffic to your blog, you need to optimize your blog for search engines. It might sound complicated and difficult, but it's mostly about including keywords, formatting headings and including links. Make sure that your titles, meta descriptions, alt text and URL include your target keywords. Including internal and external links will help Google to view your website as more reliable and place it higher in organic search results. 
The goal of SEO is to optimize your site so that it ranks higher in searches relevant to your industry. Doing this comes down to improving your relevance and authority. Focus on the appropriateness of your content in searches and how trustworthy Google views your site, including code format and content.
Reviewing your SEO is key for understanding what is working and what isn't. Google Analytics is a great tool for measuring and interpreting these results.
Want Help with Your Brand's Blog?
To stay on top of the marketing industry's push toward content blogging, it is essential to develop your brand's blog; however, it can be difficult for one of your employees to take on this added responsibility. Often, employees are too close to the company to see what content would be beneficial and educational for others. 
Instead, let the team at Concentrek help you. We launch and manage blogs for a variety of clients, creating engaging content that online users are seeking—and increases our clients' online visibility by improving their search rankings.