Emergency Planning + Security
A New Approach to Effective Emergency Planning
StrataSite™ is the only secure, cloud-based planning tool that allows for development and deployment of emergency preparedness plans in a unique collaborative manner. The Concentrek team was tasked with building a brand approach and marketing strategy that would increase brand awareness, grow brand trust and thoroughly educate safety and security professionals in the public and private sectors. 
Developing a Technology Brand
The StrataSite name, logo mark and overall brand identity were developed to reinforce the serious nature of the platform, while also using elements that reflect the technology experience and dynamic mapping functionality in play. 

Informative Interview Video Shoot
Concentrek directed an interview session with one of StrataSite's founding partners to get firsthand insights on emergency preparedness planning—and showcase how StrataSite stands apart from the competition. This footage will be usable for a wide range of educational videos, displaying StrataSite's thought leadership and building trust in the brand.
 
Dynamic Website
The StrataSite website serves as a central hub for the SaaS platform's marketing efforts. Concentrek developed and optimized the site for user experience and search while dynamically telling the company's story with a mix of fresh content, design and video. All lead generation data is integrated with a third-party customer relationship management (CRM) platform for efficient follow up.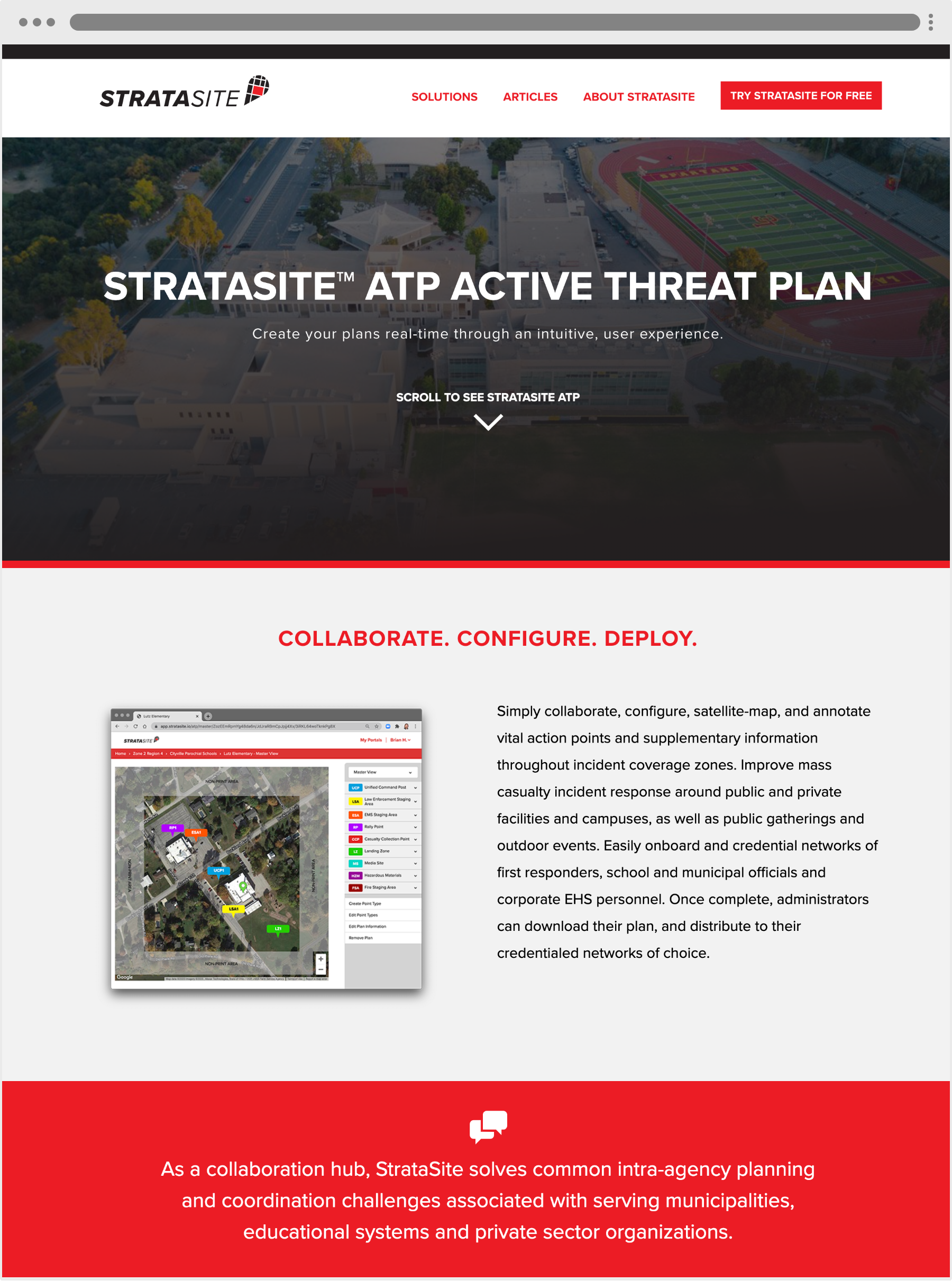 Bringing a new concept to market is no small task. Concentrek understands how to make a strong first impression with the people who matter most. They have been a valuable part of our team every step of the way as we continue to grow.
Scott Lowry
President and founding partner at StrataSite™
Content Development + Management
Concentrek built a comprehensive content marketing plan focused on increasing brand awareness and enhancing lead generation opportunities. Through collaborative content planning, we identify common pain points for StrataSite's target audiences, then develop search-optimized content that helps address their needs. These articles are distributed on LinkedIn as part of our ongoing social management to enhance reach and drive increased website traffic.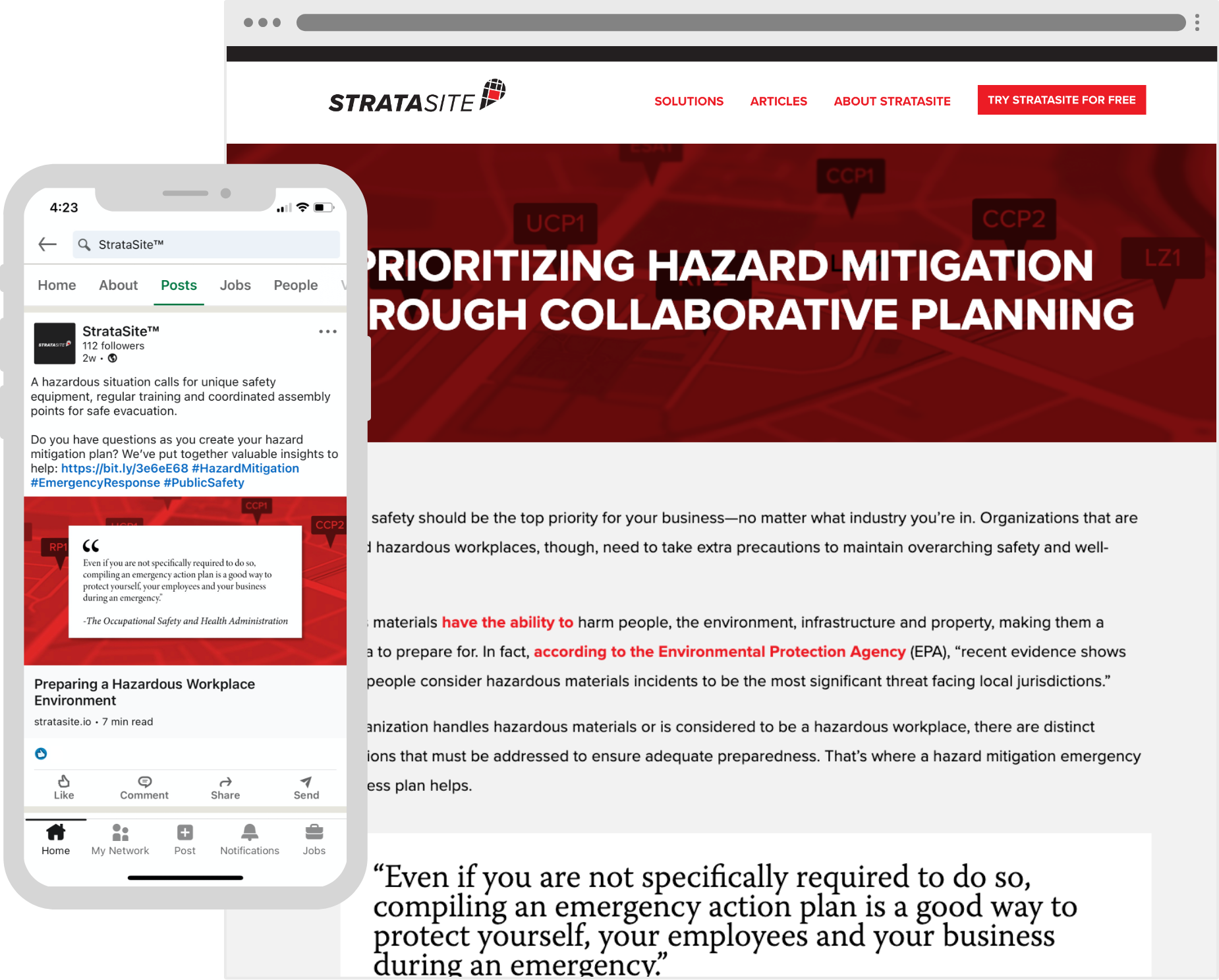 Our approach to StrataSite's branding and marketing encourages people to prioritize emergency preparedness planning—and ultimately
work with StrataSite to build an effective, collaborative plan.
Educational Short-Form Videos
Concentrek develops short-form videos that quickly explain key details relevant to emergency planning, helping further position StrataSite as a thought leader. These videos are then added to the website as resource content, as well as distributed on LinkedIn, to help vary content formats and provide increased educational opportunities for target audiences.