JAWS® – Just Add Water™ System
JAWS® Website Upgrade
The JAWS®—Just Add Water™ System—website was in need of an upgrade in order to promote a more product-centric, purchase-focused experience. Concentrek evaluated the content JAWS already had, then worked to make it more streamlined, add visual interest, improve site performance and support the continued growth of e-commerce sales. A custom-built shopping cart with subscription order capabilities was key to the functionality and success of the new site.
Automatic Refill Subscription
With the website overhaul, customers now have a convenient purchase option that includes automatic shipments of refills through a subscription program. The custom-built e-commerce platform allows customers to select the product they would like auto-shipped and at what frequency. Automated emails notify the customer of an upcoming shipment and offer the option to change or pause a shipment.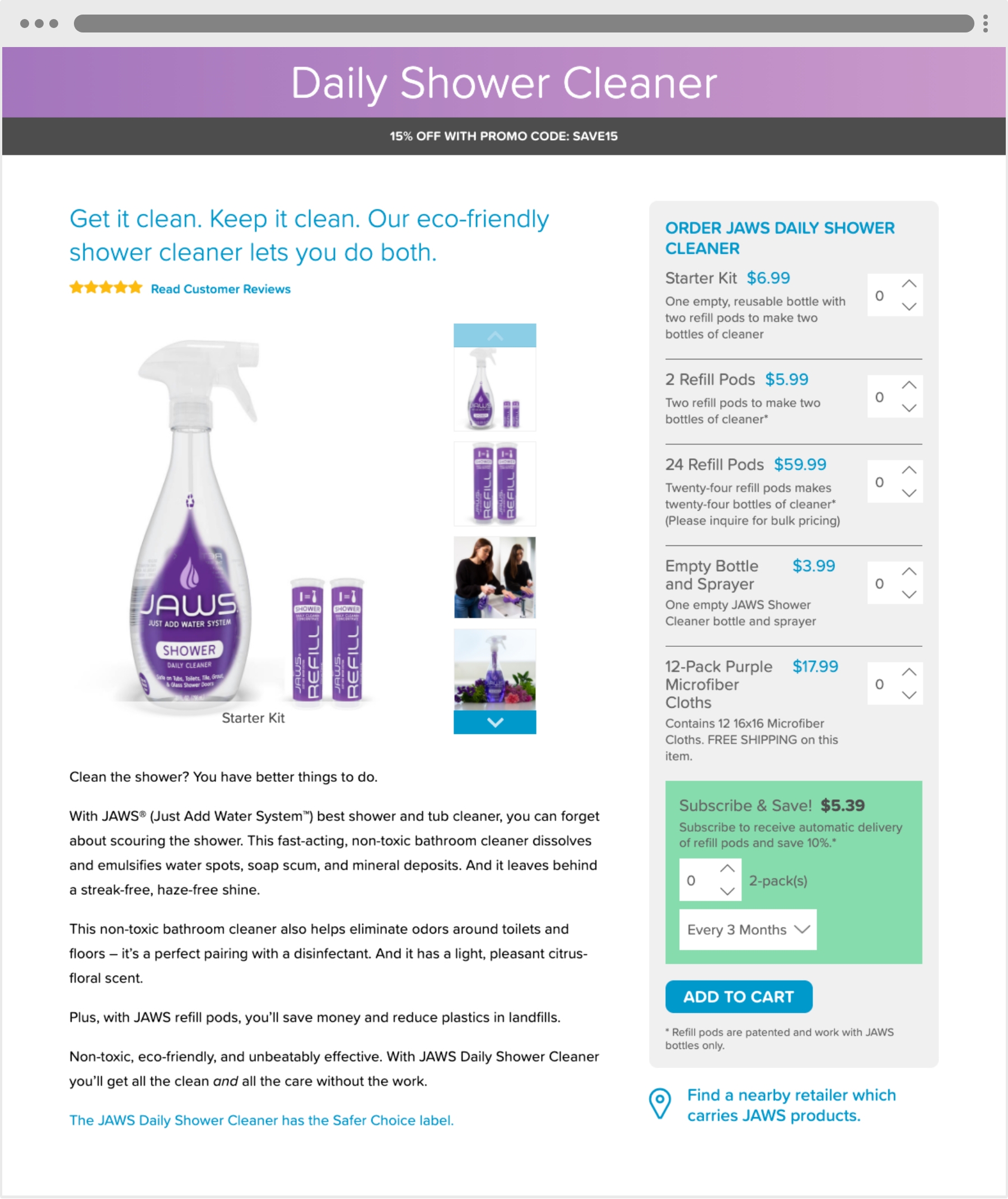 Scalable Infrastructure
To accommodate periods of high-volume traffic and product orders during JAWS marketing events, the custom-built e-commerce system features services that scale automatically to ensure the site does not experience downtime. The store is now able to handle peak loads so that customers have a smooth experience.

Integration with ShipStation
The JAWS store is integrated with ShipStation for order fulfillment, and all orders placed are sent to ShipStation, allowing JAWS to easily process orders. As orders are shipped, tracking numbers are sent back to the website's store for display in the customer's account.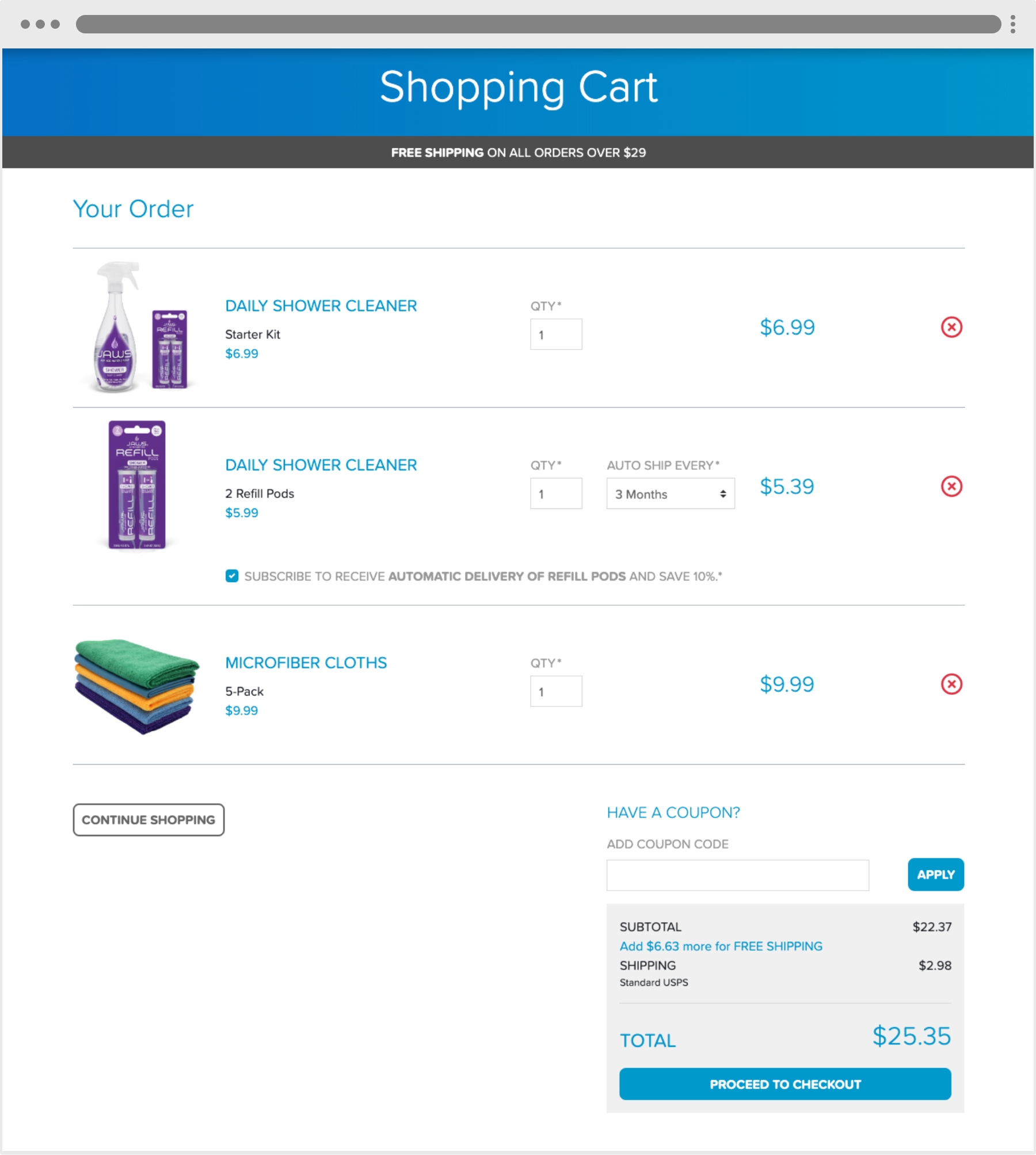 "The Concentrek team was able to help JAWS expand our retail reach in thoughtful ways that supported sales goals and our updated brand."
Jennifer Arbaugh
Marketing Director, JAWS
3D Product Models & Environments
Concentrek created new 3D models of the full JAWS product line for use across the new website and other marketing initiatives. By utilizing digital models rather than traditional product photography, Concentrek can place JAWS products in room scenes and easily create additional images without the limitations of a one-time, on-location photoshoot. Each time a new product is added to the line, the Concentrek team simply applies the label artwork to the existing bottle model in 3D software, places the bottle in a digital studio or room scene and "shoots" any necessary images.