Simple, Beautiful Management of a Robust Product Selection
Alma™ Lasers maintains a competitive edge in the fierce global medical aesthetic market with the steady expansion of a diverse line of devices. But unique brand identities for each device created a cluttered, contrasting aesthetic for their website that wasn't very welcoming or user friendly. When Alma was ready for a website renovation, our team's user experience (UX) design expertise and deep knowledge of medical aesthetics brought them to Concentrek.
Corporate Website Remodel: Adding Visual Interest + Interactivity
For a more streamlined user experience, we restructured Alma's North American website for easy 1- or 2-click navigation. We chose more pronounced, eye-catching enhancements while adhering to the established brand standards, adding dynamic features such as parallax design, 3D animation, custom icons and fade-in elements for visual interest while helping guide the user through the site.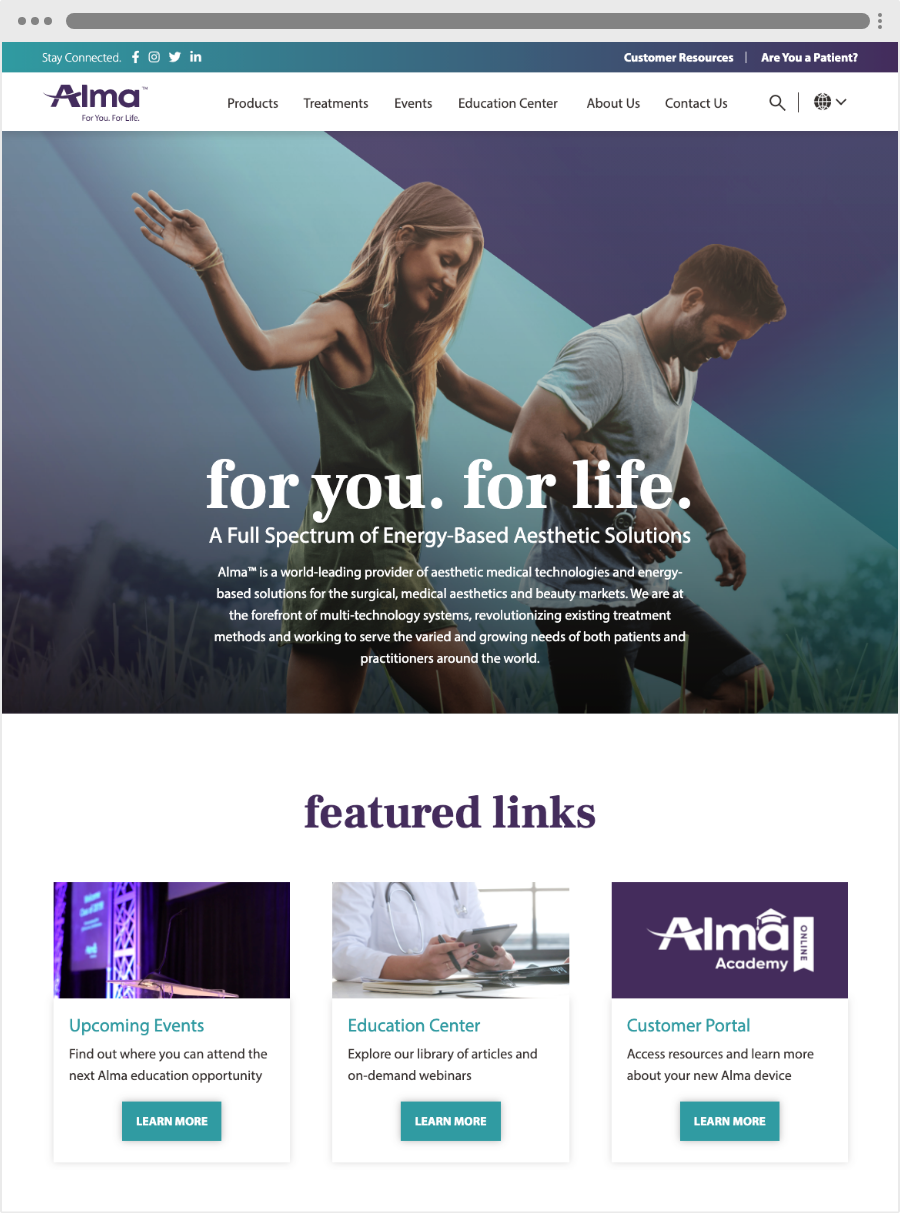 Creating Visual Harmony
One of the Concentrek team's main objectives was to create cohesiveness across the website with a clean, harmonious aesthetic. We started by capturing a visually consistent look for Alma's product model library. Working with their existing 3D models and CAD files, we built a 3D studio with consistent lighting and developed photorealistic materials for every Alma device and accessory. These models are used across almainc.com and are available for use on future projects—from new photo angles and different lighting to video content showcasing the devices.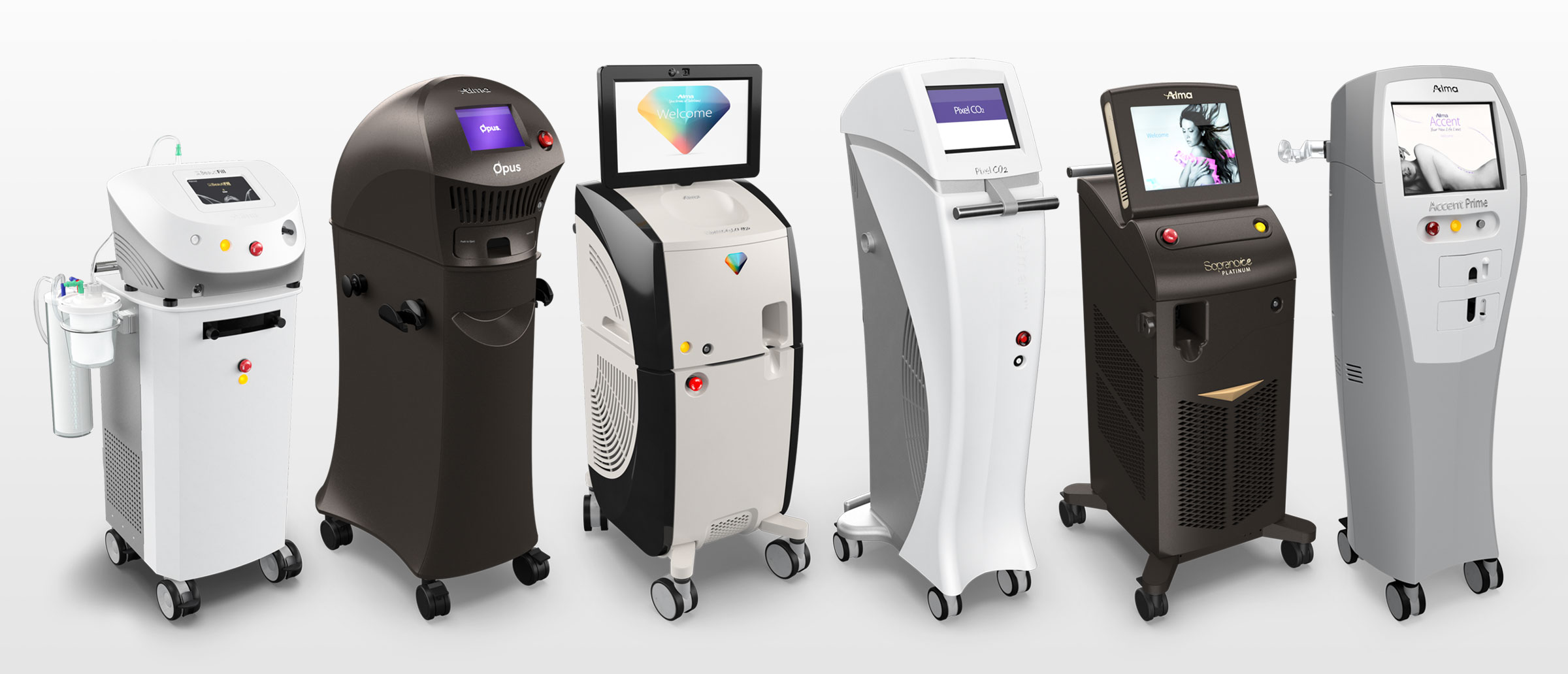 3D Models in Action
The updated 3D product model library offered the flexibility we needed to create a more stimulating design and interactive user experience—including subtle scroll-point animations as seen on each product page.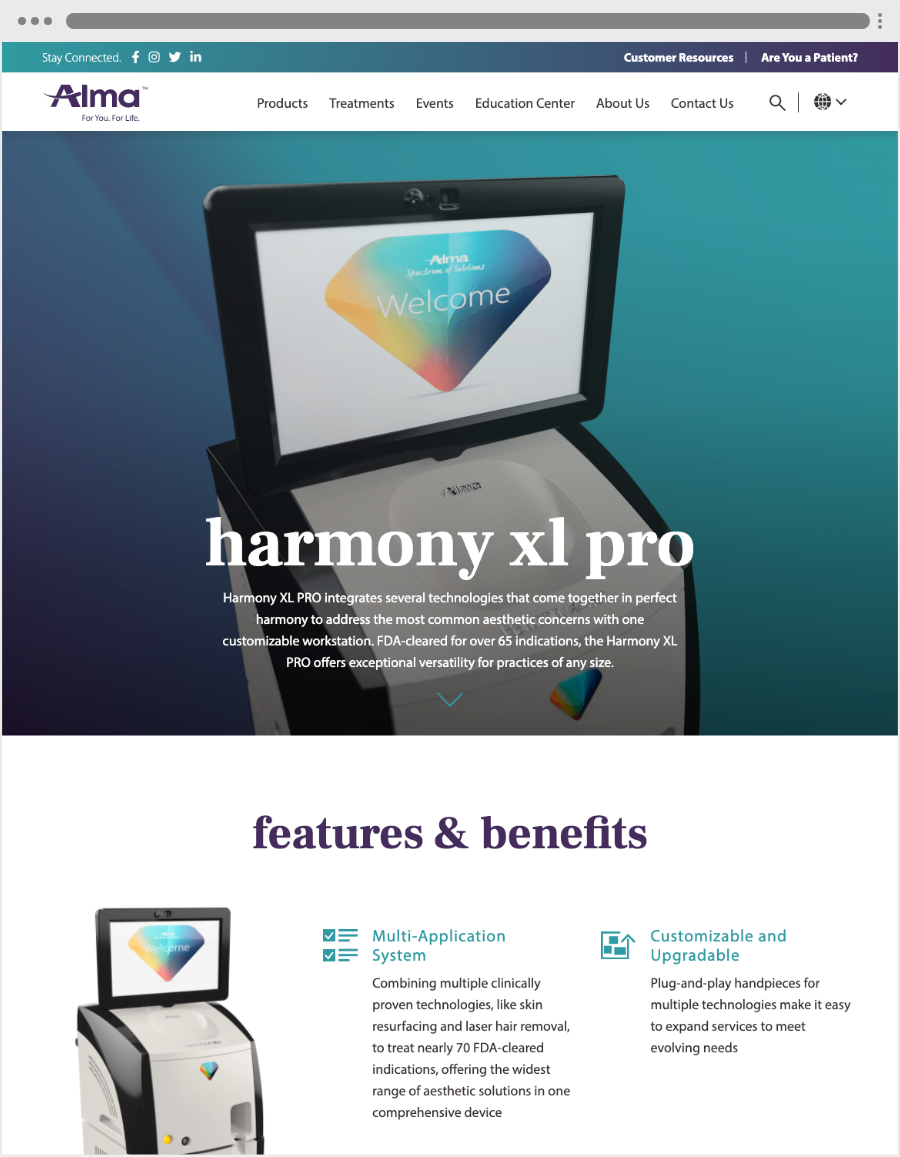 The Concentrek team is well-versed in
medical aesthetics and regulatory language.
Mobile Audience Consideration
As a cornerstone of all Concentrek-built websites, responsive design was considered across all pages of the Alma Lasers North American site. Content can be optimally viewed on any device to cater to the historically large percentage of mobile pageviews they receive.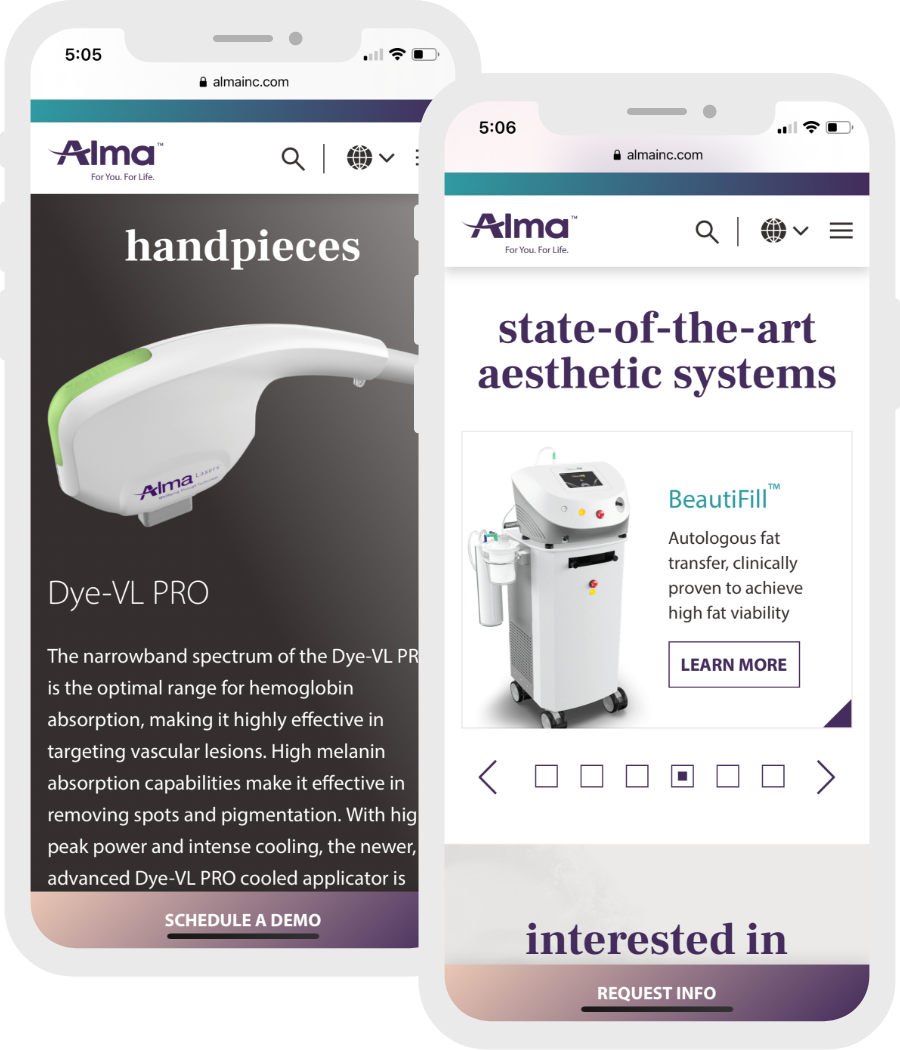 75% of consumers admit to judging businesses' credibility based on their website design.
Stanford University
Kinesis Inc.
Hierarchy for Driving Event Registration
Events are an integral component to Alma's lead generation efforts. To drive event registration, we gave events more visibility by prominently featuring them on the homepage, which we structured so that users are presented with upcoming events prior to viewing the product portfolio.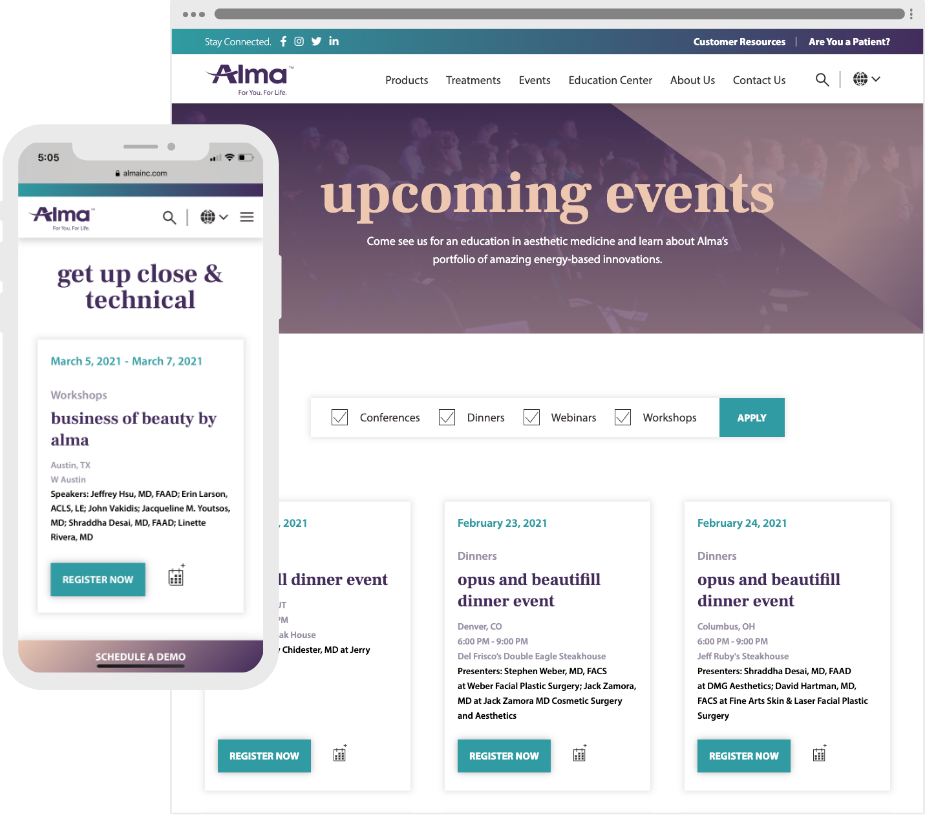 Backend Rebuild for Enhanced Usability
Alma's ask included enhanced backend usability for easy editing by their internal team. Rebuilding their site on the Drupal platform allowed for robust and configurable permission sets for their team to make regular edits. In addition to making standard copy edits, their team can easily add new events, on-demand webinars, resource articles and featured homepage banners through easy "quick edit" buttons and a familiar "what you see is what you get (WYSIWYG)" editor.