At Concentrek, our team members are familiar with productively working remotely—but we know the change can be challenging. That's why we put together a list of our insights on how you can best adjust to a remote working situation.
Take a look at our recommendations on how to adjust to remote work, plus check out some of our team members' at-home workspace setups.
Our Remote Work Insights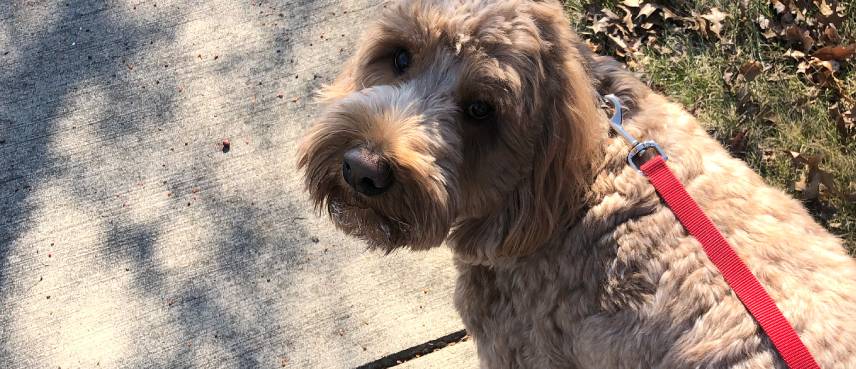 Brian Heady | Founder & CEO
"Be patient with interruptions from family members. They're also adjusting to your new remote work schedule, and it will take time. It's also helpful to set up a separate space to work to better balance your family's space and your productive workspace. And take the time to get ready to work in the morning as if you're going to leave—follow your usual routine to help stay in a work-focused mindset."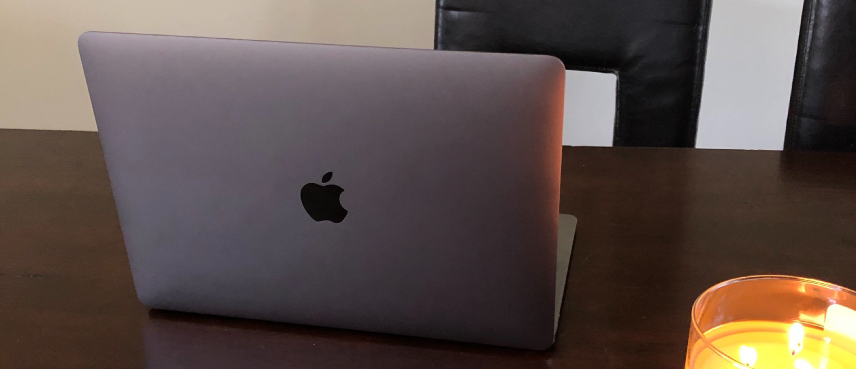 Kent Sackman | Founder & President
"Don't underestimate the value of real-time conversations versus static situations forced by email. In general, email can be terrible when it comes to tone, and let's face it—not everyone can succinctly communicate using the written word. Tools like Zoom and Slack (and even an old-fashioned phone call) go a long way toward achieving understanding and buy-in when you're collaborating on a project."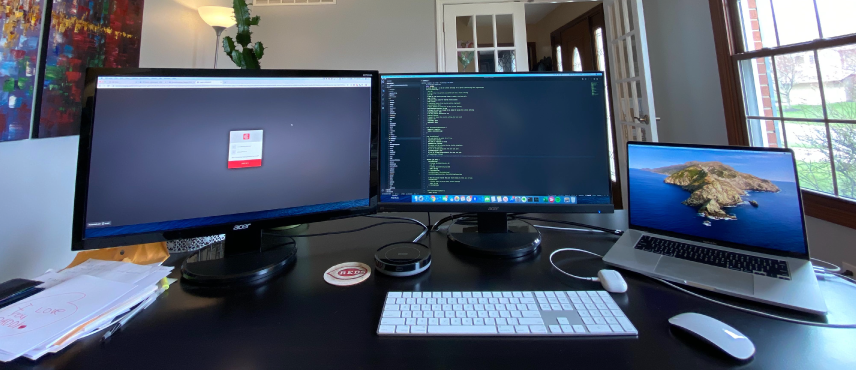 Todd Humphrey | Vice President of Web Development
"Keep a schedule and ensure that work time is work time and that home time is separate. Be sure to set clear expectations with family members, including telling them when you're going to be on a call, so they can be aware of noise and space. Finally, enjoy the perks! Working remotely allows you the opportunity to spend more time with your family during lunch or just be able to read a book or watch a show during that time. Appreciate the benefits of not having to spend time commuting! Oh, and make sure you allocate more money in your budget for slippers—and less for shoes."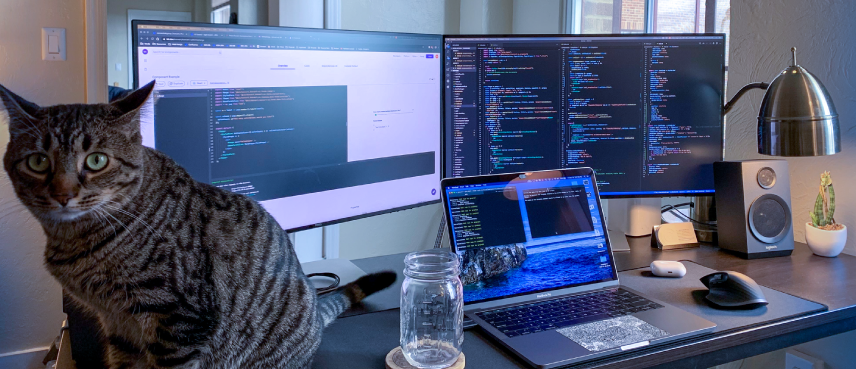 Brock Bunting | Web Developer
"For me, dressing as if I was going into the office rather than wearing sweatpants helps put me in the work mindset. And it's important to keep your workspace separate from the rest of your home. I also have a mini trampoline that I use to take breaks throughout the day and get some exercise."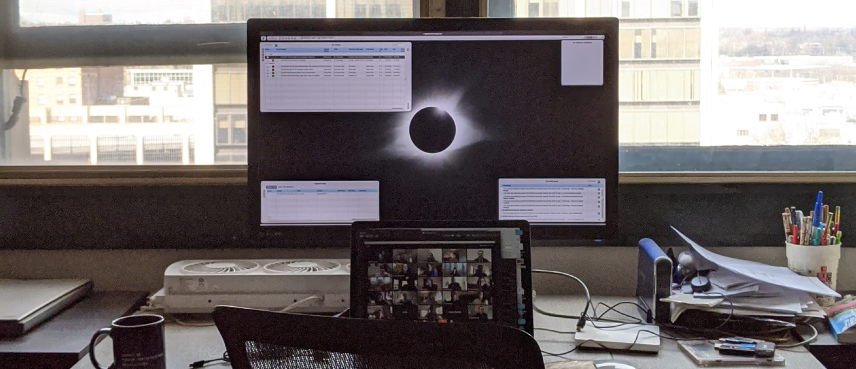 Rob Lichman | Digital Marketing Strategist
"I stay on my same schedule—showering, getting dressed, taking lunch at the same time—just as though I were heading to the office. Maintaining this routine helps me stay focused throughout the day."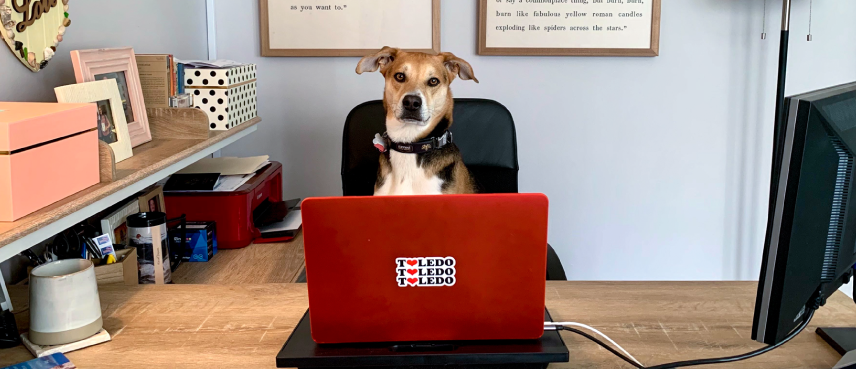 Allyson Jansen | Director of Content Marketing
"Keeping in constant communication is key, especially with your direct team members. Take time to make phone calls or set up video conferences to have more one-on-one interactions about ongoing projects and specific tasks. And don't be afraid to let your dog join in on internal meetings (as it's appropriate!). It sometimes helps to have those casual and fun moments when you're adjusting to not having your normal social interactions with your coworkers."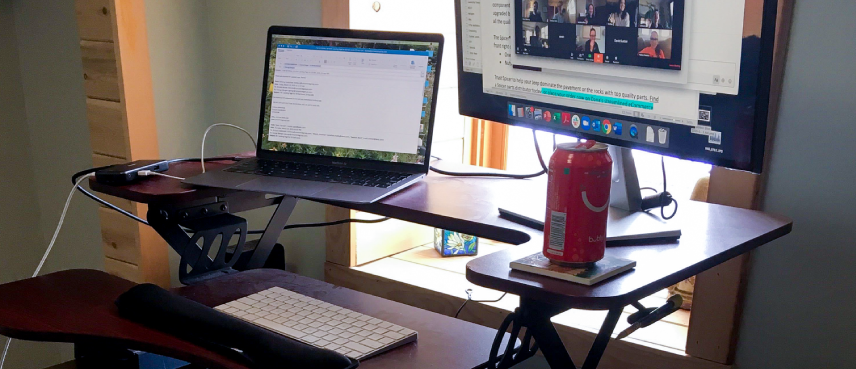 Brenda Woods | Senior Copywriter
"Set parameters. Tell your family when you're working and enforce that limit (gently, of course!). Having a workspace is crucial. This allows you to better focus when working—and to have a place to walk away from when you're not."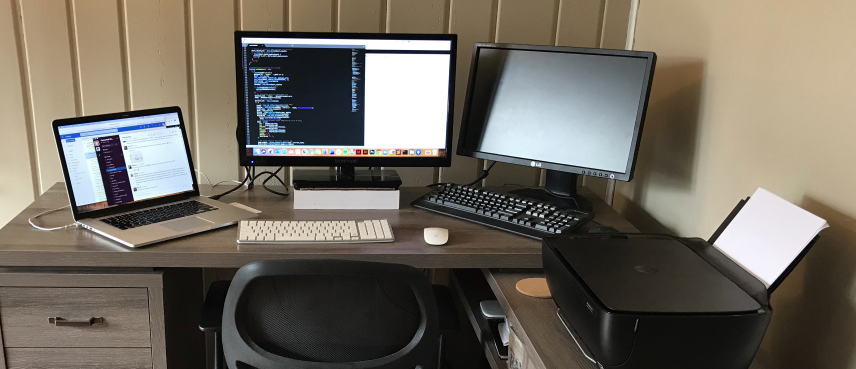 Nicole Karhoff | Web Developer
"Try to put any distractions (like your phone) in another room or adjust your settings on your phone to lock it during work hours, excluding specific apps. Additionally, it's important to set up a dedicated workspace instead of just working from the couch—it will help you feel more productive."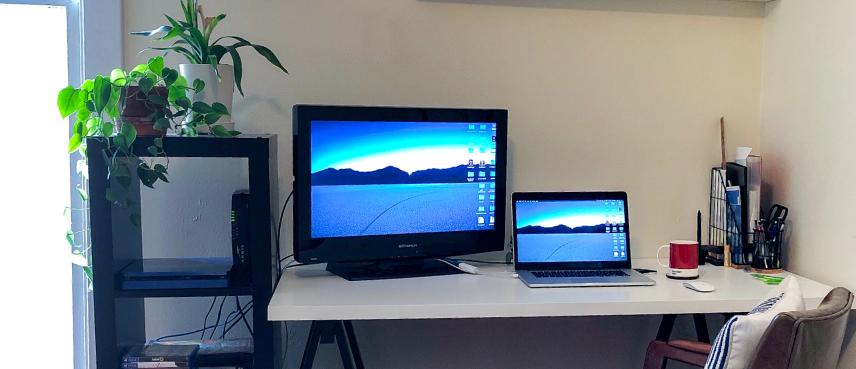 Zach Nelson | Associate Graphic Designer
"Internet speed can be a concern for some people when they work remotely. I've found that connecting an ethernet cord from your router to your computer offers faster internet—and keeps your pace of work moving."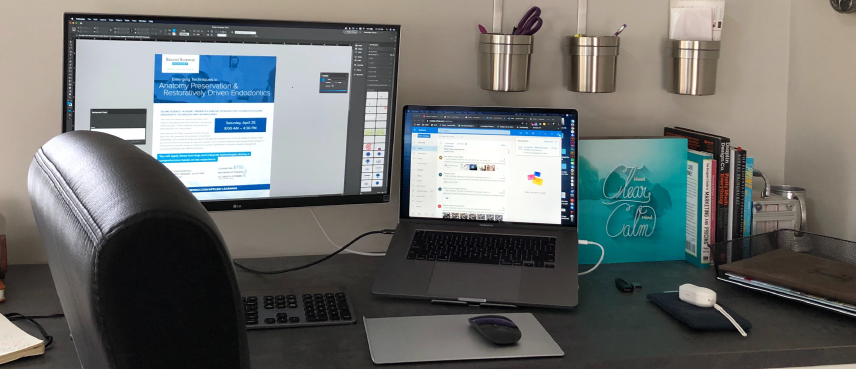 Jerod Guillen | Art Director
"When having meetings, be the first one to share video. This is especially helpful when you aren't getting that same face-to-face contact. And, if someone comes into your room during a meeting, remember that we're all dealing with the same adjustments—so keep your cool, apologize if needed and move on. It's also helpful to work from a list and prioritize the things that must get done first, then just sprinkle in easy wins to keep you motivated. And remember to take breaks. Try to set timers to focus for 30 minutes, then take 10 minutes of break time to help ensure you're staying on task."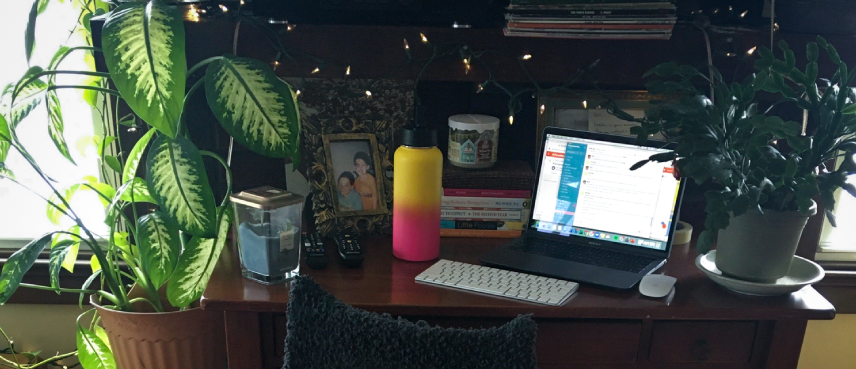 Brittany DeMichele | Account Coordinator
"Adjusting to working remotely with kids at home can be challenging. Keeping some sort of schedule can help, so be sure to prepare breakfast, lunch and dinner at the same time to keep everyone organized. It's also beneficial to have plenty of snacks available—and to scatter toys throughout the house to help keep your kids entertained. Kindly let them know when you're working, then set aside designated times to play throughout the day."
Wrapping It Up
One of the most imperative things to remember when making these adjustments is to have patience with each other—and give yourself and others some grace as everyone works to fine-tune and determine the best methods moving forward. Working together as a supportive team will help ensure everyone acclimates to working remotely as well as possible.