Members of our team were able to virtually attend Content Marketing World 2020—and this prominent content marketing conference gave an inside look at what brands should expect in the coming year.
Discover the key insights our team learned and how they can apply to your brand's marketing strategy.

Changes in Messaging
This year has not only been challenging for marketers, but it has also created a lot of confusion for consumers. Building trust has been key for brands for attracting and retaining consumers during the pandemic, and it should be prioritized moving forward, too. According to Jay Baer, founder of Convince and Convert, between February and April of 2020, there was an 88 percent increase in questions asked on websites—meaning consumers are looking for brands they can trust.
Building trust results in creating more fans of your brand and when you create fans of your brand, your message organically spreads. We should aim to create content that our consumers will want to share for us. How is this done? Start by thinking of your audience and what they want to see, as curating content to your audience's needs will drive more results. You should also consider doing something that helps differentiate yourself from the competition. Be bold and think differently—and remember that creating the same content over and over again will bore your audience.
Consider these six methods from Jay Baer to help you create more courageous content your audience will want to talk about:
Be Definitive. How can you create content that is so comprehensive, customers feel compelled to talk about it?
Be Relevant. What's currently happening? How can you incorporate current events into your marketing?
Be Resonant. What can you do to touch an emotional nerve with your consumers?
Be Useful. How can your content be helpful to your consumers?
Be Consistent. How can you develop serialized content that you bring up consistently?
Be Surprising. How can your brand stand out from the competition?
Quick Fact
"Satisfaction used to be enough. 2020 is showing more "top of the journey" experiences. It's no longer good enough to satisfy a prospect's question—it's a capability that organizations should be doing. Brands need to reach a zone of action and create an audience that are fans. Those are the people who will take action and help move reach and build audiences." – Robert Rose, chief strategy officer at the Content Marketing Institute
If you're struggling to create short- or long-form content, Ann Gynn, consultant and coach at G Force Communication, offers an in-depth breakdown on how to curate content. Consider integrating her process:
The prewrite. Gather all of your notes and ideas for your piece. Organize these tidbits of information and establish the "why" of your piece.
The write environment. When writing, limit yourself from distractions and make sure you have enough time allotted to complete your task.
The first write. Start your first draft but don't strive for perfect copy. Revisit your "why" and don't overthink your writing the first time around.
The polish write. Shift your mindset and dive into each piece of content you've written and begin to make these adjustments. Do a few rounds of this before finalizing your content.
It's important to focus on building trust with your consumer base by curating courageous content that provides value to them. This goes hand-in-hand with creating a great customer experience, which brands will need to implement over the coming months.

The Customer Experience
Customer experience is driving the new age of digital transformation. Experiences bring lasting value, and consumers are craving emotion-driven engagement. If your brand isn't personalizing its content or incorporating social media and email into its marketing mix, your customer experience could be falling short.
Consider the following from Paige O'Neil, chief marketing officer of Sitecore, and Randy Frisch, chief marketing officer of Uberflip:
74 percent of customers prioritize experiences over products
78 percent of millennials would rather spend money on an experience than a product
79 percent of B2B buyers expect a personalized buying experience
88 percent of marketers see improvements due to personalization, with more than half reporting a lift greater than 10 percent
Customer experience is rapidly overtaking price and product as the key brand differentiator. Consider items that your brand is tailoring toward the customer's point of view—and if your brand isn't yet doing this, we can help. 
Personalize Your Content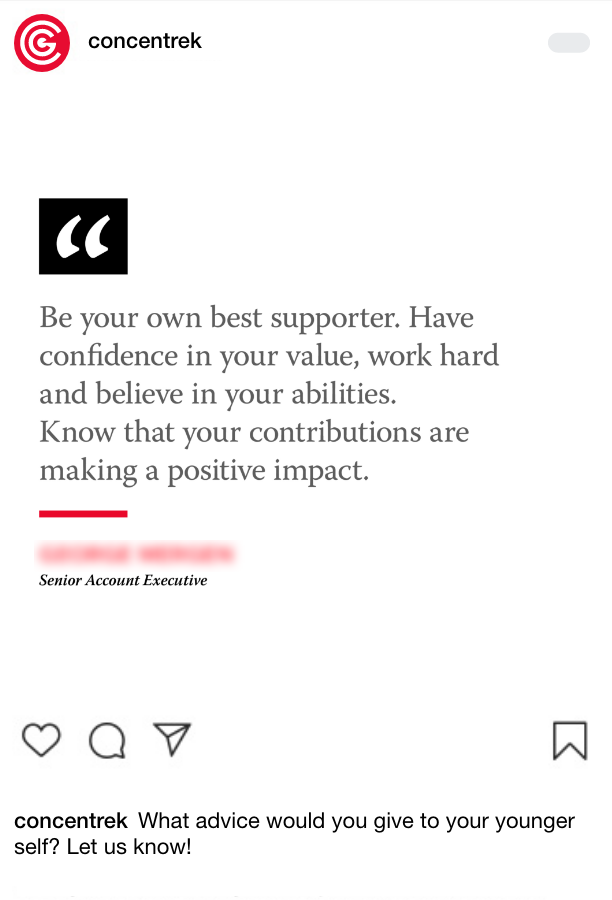 Brands that personalize their content are able to connect with their consumers on a deeper emotional level—thus creating a stronger bond. Email and social media can be great tools in helping brands achieve this. Remember, though, that one piece of content is not enough to create this connection. Your brand will need to continuously distribute engaging content to establish a relationship with consumers.
If you need help posting more consistently, follow this content experience framework:
Organize your content. Run an audit and separate your content into topic "buckets."
Centralize your content. Focus on a singular idea and the content forms it could include, such as blogs, videos, resource guides and podcasts.
Personalize experiences. Create different campaign destinations and utilize account-based marketing (ABM) and inbound resources.
Distribute your content. Develop email, organic social and paid social to effectively distribute content to target audiences.
Generate results. Focus on driving engagements, connecting with leads and analyzing insights.

Improve Your Email Marketing
Email marketing is becoming increasingly automated, and brands often make the mistake of blindly sending emails that contain information their consumers may not be interested in. Your brand should look to personalize its emails and build a sense of trust with its consumer base.
Below are six mistakes to avoid in order to increase email open rates:
A lack of data. Not having any insights on your email subscribers can lead to a lack of effective messaging in your emails.
No welcome email. Welcome emails have a 4x higher open rate and often deliver an incentive or freebie for subscribers to add you to their address book.
A complicated design. Remember, simplicity beats complexity in this space. Be sure to use padding and white space, consistent call to actions, images to support messages and alternative text.
No segmentation or personalization. Show your audience that you are human and that you know they are human. Consider utilizing behavioral email automation, which is determined by analyzing the actions that users take, then responding accordingly.
No remarketing email strategy. If consumers have subscribed and added something to their cart, they've shown interest. Tag them and then send an email later as a follow up to remind them of the action they took. 
A lack of humanity or story within your email copy. Don't become robotic with your email marketing—make sure your messaging is personalized and creates a connection with your audience.
If you can avoid these mistakes and encourage your audience to open your emails, the next step should be to make your emails as engaging as possible.
Try implementing these hacks to increase the effectiveness of your emails:
Consider incorporating "eye magnet" words. Words such as new, free and secret attract the eye and encourage consumers to click.
Position your message for a fast response. Try utilizing the principle of scarcity, which combines urgency and exclusivity.
Utilize the ripple effect of the consistency principle. Once consumers commit, they'll remain consistent with their actions. One small yes up front can lead to bigger commitments down the road. 
Include a compliance trigger. Explain to your audience the "why" of the email, as this can increase their response rates.
Take advantage of special dates. Holidays, birthdays and other special celebrations can be leveraged for more success.
Creating a great customer experience should include a framework that acts as a funnel for what you want your customers to interact with—and personalization should take precedent within this, as it creates a more humanized buying experience. Your emails should always include a destination for your consumers, such as a simple landing page, that encourages them to take action on something. Include a call to action along with other relevant information that provides value to consumers. Creating effective landing pages can result in more conversions and increase your campaign efficiency.

Effective Ways to Reach Your Audience
This year has brought many difficulties for marketers—including how we can effectively reach and interact with our target audiences. With limitations of in-person events and other social interactions, creating an online presence has been a focus for many brands over the past few months. And with a new normal now established, brands should start to utilize the following methods to effectively reach their audience.

Visual Marketing
Video has continued its climb to the top of the content world, and it's not going away anytime soon. Video can provide great value, but it isn't the only form of visual content that's here to stay; images and infographics are also seeing continued success. Remember that great communication doesn't need pages of words, as audiences prefer to skim for keywords and headlines.
Quick Stats
Amy Balliett, chief executive officer of Killer Visual Strategies, notes that: 
91 percent of buyers prefer visual content over traditional formats
94 percent of a brand's first impressions are based on design
12-14 distinct types of visual media are combined by today's marketers
The HERO system can help you create an optimized video that is value aligned, as well as masterfully shareable.
Hook: A way to grab the audience's attention; on average, you have 3-5 seconds to do this. We recommend utilizing strong visuals and headlines to grab your audience's attention.
Empathy: An emotional identification or feeling in yourself of what you see/feel in others.
Respond: An emotional promise and payoff to your video that urges consumers to share the video.
Overdeliver: A way to change people's lives in little or big ways and distinguish yourself from the competition. On a scale of 1-10, the value you provide needs to be at least a 7.
Having a bingeworthy element to your content can also be a powerful aspect of building a connection with your audience. All great stories create an authentic emotional connection through storytelling tropes, focusing on complex, emotionally charged stories that engage our empathy for others. Determine what the main idea of your story is and build on that idea over several pieces of content. A connection with your audience will start to grow and will keep them coming back for more.

Search Engine Optimization
Is your website underperforming or do you want to see your search engine optimization (SEO) rank increase? Focusing on improving your SEO performance needs to be prioritized, as it has become a part of the new normal of digital marketing.
Consider the following:
93 percent of the world's online traffic comes from Google
There are over six billion searches every day 
If your site doesn't load in three seconds, 50 percent of your visitors will leave
68 percent of all online experiences begin with a search engine
SEO drives 1,000 percent more traffic than organic social media
It's important to note that quality content has no guarantee of producing SEO success. Ensuring that your website is built correctly can have a huge impact on whether or not your SEO ranking improves. Be sure to avoid these mistakes when building or adjusting your website:
Don't redesign without a business goal
Don't ignore your user experience team
Don't separate content and design
Don't forget to create a new Google Analytics view on launch day
Don't launch without testing literally everything
Once your website is set up correctly, you need to start producing effective content that can help your brand get discovered. Consider the following tips for creating a powerful content strategy for your website:
Avoid duplicate content
Know and choose the right keywords 
Consistently publish and nurture
Promote with care, not ego
Earn backlinks
Link properly in your content 
Make sure your site is mobile friendly

Podcasting
Are you aware that 112 million Americans have listened to at least one podcast in their lifetime? Podcasts are an emerging trend in content marketing that offer listeners more long-form interview-style content via phone or computer. They provide value and can vary in tone from educational to purely entertaining. 
Answer the following questions to help determine if podcasting is right for your brand:
What's your niche? Is there a topic or unique angle your brand can bring to the marketplace?
Do you have the drive to see it through? Do you have the time and resources to consistently produce episodes?
Do you have the proper equipment? Do you have a studio or sound equipment that you can effectively utilize?
How regularly can you publish new episodes? Robust listeners will want to know how often you'll be pushing out episodes. You should have an answer before you record your first episode.
How will you build your audience? Do you have additional resources, such as social media, set up to help promote your podcast?
If podcasts are right for your brand, consistency will be the key to long-term success—as a majority of podcasts quit after only 14 episodes. Your team must continue to create relevant, useful content—and post consistently—to attract a loyal audience.
Podcasts can be more than just audio, too; they're goldmines for repurposed content. We'd recommend having a camera on hand to record video footage of your interview. That way you can take short clips and utilize them in other forms of media—such as posting on Twitter or Facebook. Consider integrating your repurposed content with long-form videos, blog posts or quotes.

Wrapping It Up
Content Marketing World 2020 provided our team with a plethora of new ideas and knowledge. The marketing landscape has shifted amidst these challenging times, and brands must prioritize trust, focus on visual content and invent new ways to engage their audience.

Our Key Takeaways
Take a look at what our team members had to say about their experience at Content Marketing World 2020.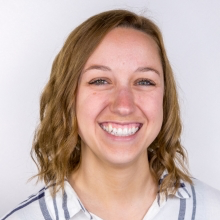 "The key to content marketing has always been positioning your brand as a trustworthy thought leader—and now more than ever, brands need to prioritize transparent, honest communications. By focusing on the needs of your customers and emphasizing personalized messaging, you'll position yourself for long-term growth through strong relationships with customers."
– Allyson Jansen, Director of Content Marketing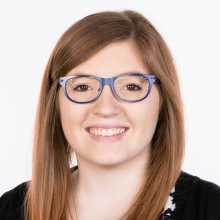 "Data is becoming easier and easier to gather, which gives companies more opportunities to really learn about their customers and audiences. It also creates a need to figure out the best way to serve those audiences. It's important to use storytelling and context to turn that data into compelling information—giving you opportunities to focus on audiences through better nurture campaigns, which builds dedicated communities and high-quality email lists."
– Valerie Lambert, Account Executive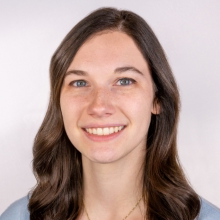 "As a writer, I felt enlightened by Ann Gynn's insights into how to organize your writing process. Taking the time to ask the important questions before you write can help determine the tone and target audience you're trying to reach. And by ensuring you're in the right environment and scheduling time out specifically for writing, you are able to optimize your process and set yourself in the right mindset to create the best possible piece of content. Never wait for inspiration; take control of your writing."
– Courtney Steele, Content Marketing Associate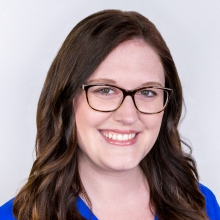 "The notion of Jay Baer's 'courageous content' strongly resonated with me. In a marketing environment with constantly changing algorithms, it's more important than ever to serve up content that your audience will find value in and talk about. In other words, reaching what Robert Rose calls the 'zone of action,' where your audience is a fan of your brand."
– Lindsay Gebhart, Content Marketing Associate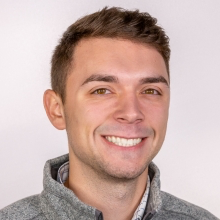 "Over the past year, the digital landscape has evolved and changed the way that brands reach their audiences—with social media, virtual events and podcasts leading the way. Moving forward, it will be critical for brands to create new content formats while combining data analysis and personalization to effectively engage their audience."
– Bradley LaVigne, Content Marketing Associate

Take the Next Step
Ready to work with a team that's trained on the latest trends in content marketing? Reach out to us today.