Widely considered to be the most primal form of consumer knowledge, brand awareness identifies how familiar your target audience is with your brand and how well they recognize it. With countless brands competing for the attention of potential buyers, it's incredibly valuable to be top-of-mind when someone is starting down the path to purchase.
Fast-moving marketers seeking instant gratification often dismiss the importance of recognition, but it's actually
a critical piece of getting into a consumer's consideration set.
-FORBES
Companies that prioritize brand awareness consistently reap the reward that familiarity brings at consecutive stages of the customer journey; however, building strong brand familiarity is still one of the most significant hurdles companies face.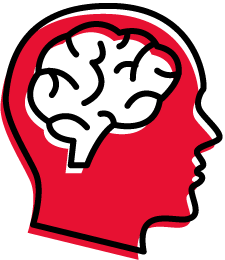 The Critical Role of Brand Awareness
Each customer's path to purchase is unique and nuanced, with multiple touchpoints and distractions along the way. The traditional sales funnel model is no longer an accurate depiction, especially in the digital shopping realm. In an environment where audiences are being bombarded with marketing messages day in and day out, the value of genuine connection cannot be overstated. Take a look at the following points from HubSpot detailing the importance of brand awareness.
Brand Awareness Fosters Trust
Consumers are much more likely to trust a brand when there is a name or proverbial face associated with it. Brand awareness allows your brand to build a personality, receive feedback and ultimately tell a story.
Brand Awareness Creates Association
When brand awareness is successful, it subconsciously associates actions and products with particular brands. For example, you may reach for a Kleenex, not a facial tissue, when you need to blow your nose. At this level of brand awareness, the action or product is doing the marketing all on its own.
Brand Awareness Builds Brand Equity
Brand equity describes a brand's value, which is determined by a consumer's experience and overall perception of the brand. Positive experiences and perception build positive brand equity! As customer loyalty grows, so does the perceived value and social impact of the brand.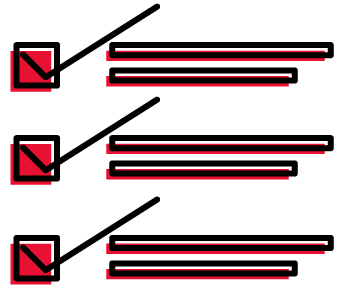 Brand Awareness Should Be Step One
Before a marketing campaign is put into action, company leadership should ensure that marketing and sales teams are fully aligned on what the typical buyer's journey entails and how long it might take. Before a customer makes a first purchase, they may go through several stages, including:
Stage 1: Pre-awareness
Stage 2: Awareness
Stage 3: Research and familiarity
Stage 4: Shopping and consideration
Stage 5: Decision and purchase
Stage 6: Advocacy
In the early stages of the path to conversion, marketers should make brand familiarity and visibility a top priority. But which types of brand awareness exist in these early stages of the purchase journey?
Brand familiarity is the process of creating brand presence by providing awareness, emotional connection, value, accessibility
and relevant differentiation for your audience.
-FORBES
Aided brand awareness is also known as brand recognition. This occurs when a customer can visually distinguish a company's product among a range of products. Style elements like the product logo, slogans and impressions may prompt consumers to remember a brand.
Unaided brand awareness, or brand recall, occurs when a consumer recognizes a product without external cues. Brand recall is influenced by things like brand loyalty and a consumer's existing knowledge of the brand. To build credibility and improve unaided brand awareness, companies should incorporate brand awareness-building tactics into their marketing campaigns.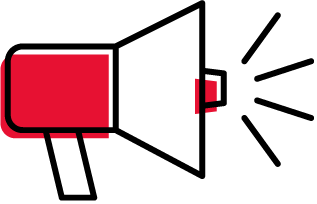 How to Establish and Grow Brand Awareness
Positive brand awareness is the result of several tactics working in tandem. No matter which tactic you choose—whether it's a Facebook paid ad, organic search or offline promotion—there are a few things to keep in mind if you want to create a lasting impact with your audience:
Tell a Compelling Story: What is the most interesting component of your brand? What impact are you making? Be compelling and consistent in sharing that narrative. In this instance, engagement is more important than reach. Focus on the relationships you'd like to build with your customers, rather than a campaign goal, as you build your narrative.
Create Free Content: Your content is the best place to show off your personality and opinions—both of which will humanize your brand and help you foster authentic connections with your target audience. Don't feel limited to written content alone; you can create videos, graphics, podcasts, sponsored content and more to reach a diverse audience.
Sponsor Events: This tactic is a tried-and-true method for getting your company name in front of large groups of people. When you sponsor an event, you associate your brand name with not only merchandise (T-shirts, water bottles, keychains) but also the aesthetic and experience of the event. A consistent event sponsor is recognized in attendees' minds as a leader in the field.
Engage with Followers: Expanding brand awareness is all about building a community. By interacting directly with followers in an authentic way, your company can encourage or incentivize referrals, testimonials and word-of-mouth recommendations. By maximizing your engagement across social media channels, you'll grow a follower base that trusts and values your business.
Publish Regularly: It sounds like a no-brainer, but the most vital piece of a successful brand awareness strategy is publishing content consistently. People inherently gravitate toward what they see in "print"—whether it's a blog, social media post or e-blast. Your writing will help establish your brand as a thought leader and industry expert, so don't skip out on posting, publishing or printing.
The process of building and improving brand awareness is constantly evolving, and there is always the opportunity to try something new! Throughout your planning, keep the spotlight on your customers. Which tactics can you utilize that will benefit your audience the most? Remember to approach your planning from a human perspective, not a brand perspective.
It's critical to invest in and make brand awareness a top priority, striving to reach consumers where they live, work and play.
bring their brand top of mind for inundated consumers.
-FORBES

How to Measure Brand Awareness
Although brand awareness campaigns garner outstanding value for businesses, the success of these efforts can be tough to quantify in a traditional way. Here are a few key metrics that will help you gauge your brand's popularity and consumer awareness: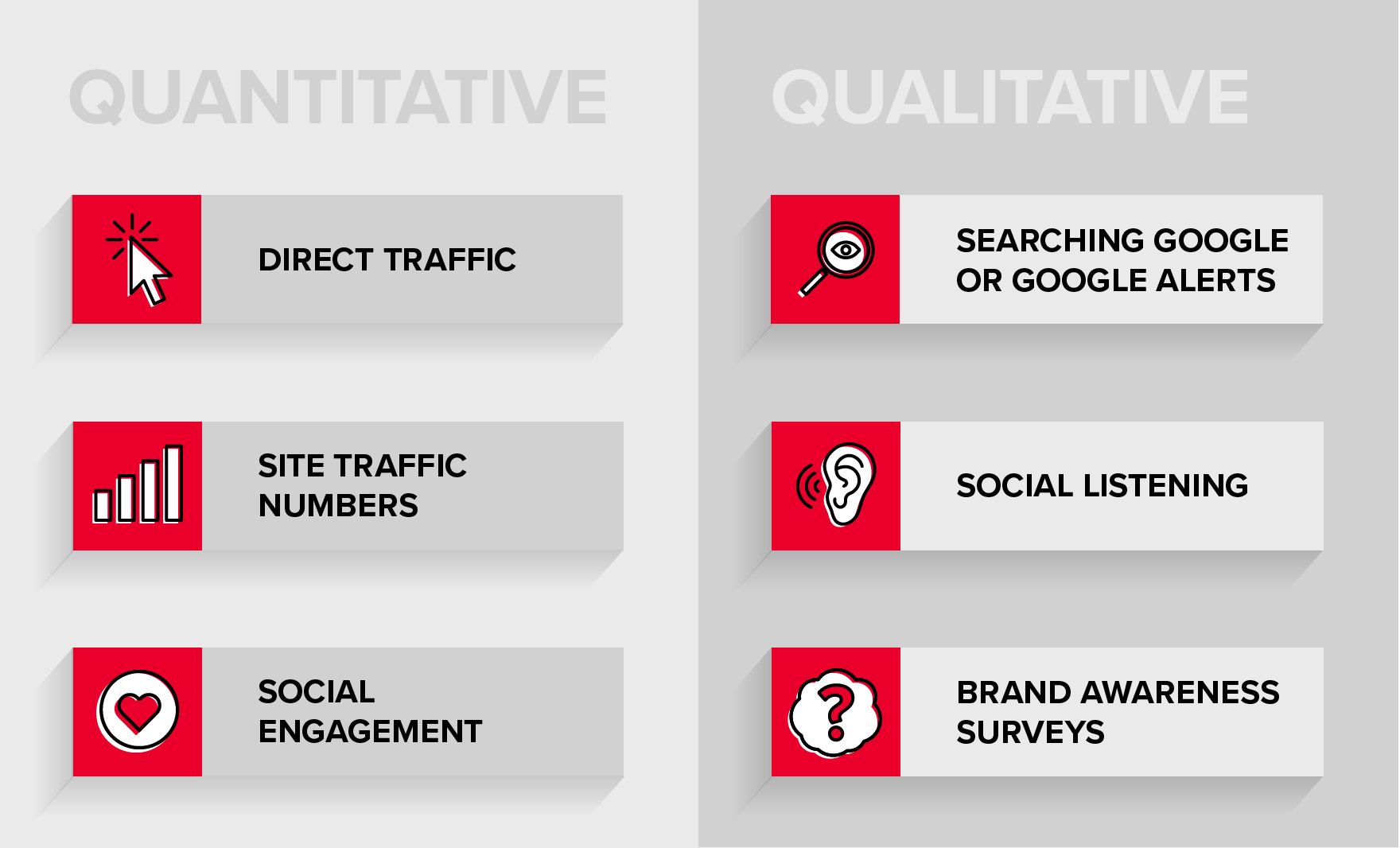 Quantitative numbers will provide you with an overall picture of your brand awareness. Since each quantitative measure involves people intentionally typing in your brand name online or via social media, this metric is an indicator of how many people are actively aware of your brand and have taken action to learn more or interact with it.
Qualitative data is unique to each individual customer, meaning it cannot be expressed in numbers. Although qualitative measures are a bit more difficult to evaluate, these tactics can still prove valuable in understanding your audience. By monitoring the conversation happening online, whether it's through Google Alerts or social listening, you'll see how your brand is being talked about and what is being said. This information can be used to develop helpful guides or other pieces of valuable content. You can also ask for direct feedback from customers by setting up a brand awareness survey.
By incorporating insights from both quantitative and qualitative data, you will be able to decipher where problems may exist, identify growth opportunities and adjust your overall marketing strategy.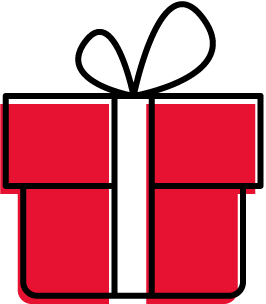 Wrapping it Up
To build a business that's sustainable, brands must prioritize their customers at each stage of the purchase journey. Investing in a brand awareness strategy that emphasizes meaningful value and personal connection with consumers plays a key role in long-term business growth.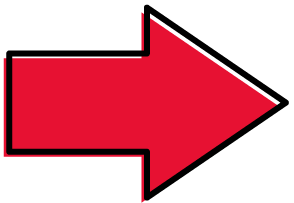 Taking the Next Step
If you're ready to take the first step toward building brand awareness, our team of marketers is ready to guide you. Contact us today to get started!