The customer relationship management (CRM) market is projected to increase to $82 billion by 2025, growing 12 percent each year. The evidence is clear: CRM systems are becoming more essential in running an efficient business.
Has your company properly integrated a CRM system? If not, we can help guide you through the process.

Who Benefits from CRM Systems?
Most businesses are accessing online resources to manage sales, communication with customers and overall productivity. Even so, these tools may come with limitations. That's where a CRM can fill the gaps. Wondering how a CRM can benefit your business?
Do you:
Have clientele spread across many different platforms?
Have an interest in building better relationships with your customers?
Want to manage your sales data in a more organized way?
Wish to know where and to whom you could be marketing better?
Want to improve the process of acquiring and managing leads and opportunities as they travel through the sales funnel?
If you said yes to any of the above, CRM software may be able to help you.
CRM software goes beyond simply having an easier way to track customer data; it allows your business to personalize each customer's experience so that he or she feels heard and remembered. Learn more about the intricacies of a CRM and how your business can integrate one into its protocols.

What is a CRM System?
A CRM system is a tool that keeps external business connections manageable and organized with the goal increasing lead acquisitions, monitoring marketing and sales efforts and creating and sustaining engagement with the customers. It can be used to keep contact with not only customers but also service users, suppliers and colleagues—while also helping to see where your business is profiting. We'll discuss the benefits of integrating a CRM system later on.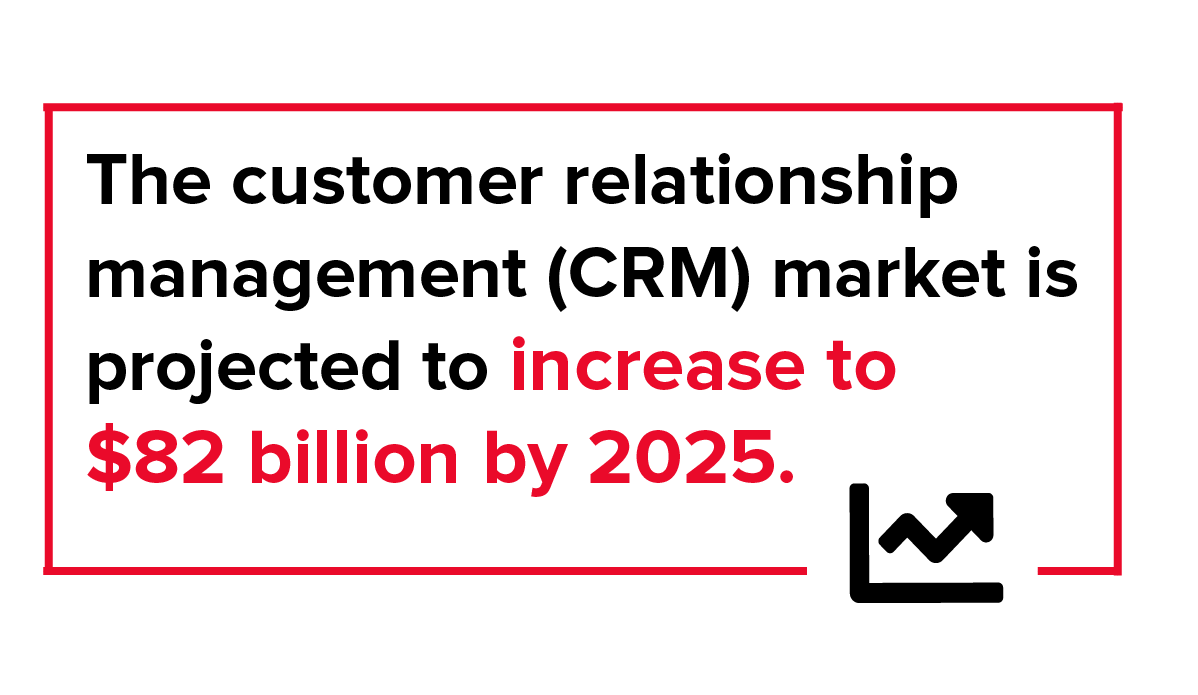 CRM software is currently the fastest-growing management software. When selecting a CRM, there are many choices out there, and every business is different. It's important to look at your customer size, employee count and where your target audience is coming from.
Follow this checklist to better help guide the selection process.
Accessibility: A CRM's system requirements can play a part in which type of CRM you'll want to choose for your business. Consider how you plan to access your CRM, as this could differ depending on the software—and each form of accessibility comes with its own benefits and limitations. Some CRMs may be software as a service (SaaS), which is accessed through the Cloud without needing to be individually installed or maintained. Other versions are self-hosted software, which must be purchased under a license, downloaded and installed individually based on who will be using it. Self-hosted software requires continued maintenance but may be more secure than SaaS.
Features: Depending on your reasoning for integrating a CRM into your protocols, you'll want to choose one that has the features you need. Purchasing an expensive, complex CRM system may not be necessary, so consider what your goal is—then choose a CRM that has the tools to meet that goal.
Ease of Use: Is the CRM's interface user friendly and easy to understand? Consider a demo version when choosing a CRM option to get a better feel for the software. If you're spending more time trying to gain the upper hand on your software, it may not be the solution to the clear and concise experience you're looking for.
Cost: When budgeting for a CRM, remember to look beyond the initial cost offered. Ensure you're considering additional costs that may not be included in the base price, such as setup, implementation, training and customer support.
Room for Growth: As your business grows so will your audience. You'll want to ensure the CRM you choose offers upgrades for functioning at a larger capacity while still working efficiently with your customer base.

Top Features of a CRM System
Your CRM software keeps track of your clientele and sales data, but what else can it do? CRM software has expanded since its creation to give users even more assistance in creating and maintaining cohesive and consistent relationships with your team and your customers. This includes easier access to your CRM software, the elimination of repetitive tasks and the freedom to adapt to your customers.
Take a look at the below benefits of incorporating a CRM into your business' marketing efforts.

Managing Contact with Prospects and Customers
Having access to leads through every level of a sales pipeline is a top feature a CRM should possess. In addition to automating repetitive tasks, you want the ability to retrieve and keep track of all applicable customer data to better drive your content marketing and sales strategies.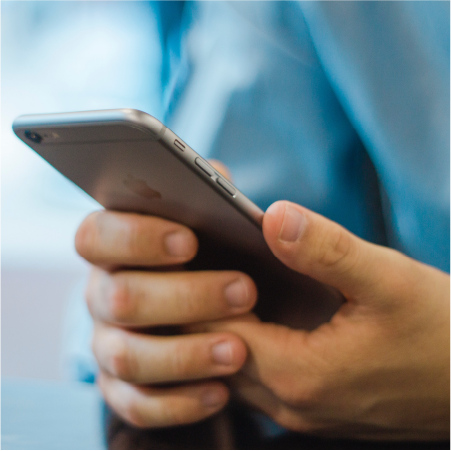 CRM's can collect a multitude of data about your customers, including demographics, industry, age, gender and so on. CRM software can also track the behavior of your prospects and customers, such as those who often open emails, visit a particular webpage or subscribe. All of this data gives you a clearer idea of who your audience is. You'll be able to learn their pain points, interests and needs, and you can interact with them based on their individual actions. They will then recognize you as a loyal source for information, helping build a strong long-term relationship.
This also means having the ability to clearly and concisely share collected customer data with other members of your team. The data is collected and kept in a single, easily accessible location for any of your team members, improving your data management and simplifying the process.
Mobile Optimization
CRM for mobile is probably one of the biggest advancements since its creation, as nearly everyone is using their mobile devices for work. You can access your contact lists, have a detailed layout of your interactions with customers, view up-to-date data and open and share files—from anywhere and at any time. This is especially helpful when on sales calls, at a trade show, during meetings or any other place outside of your office.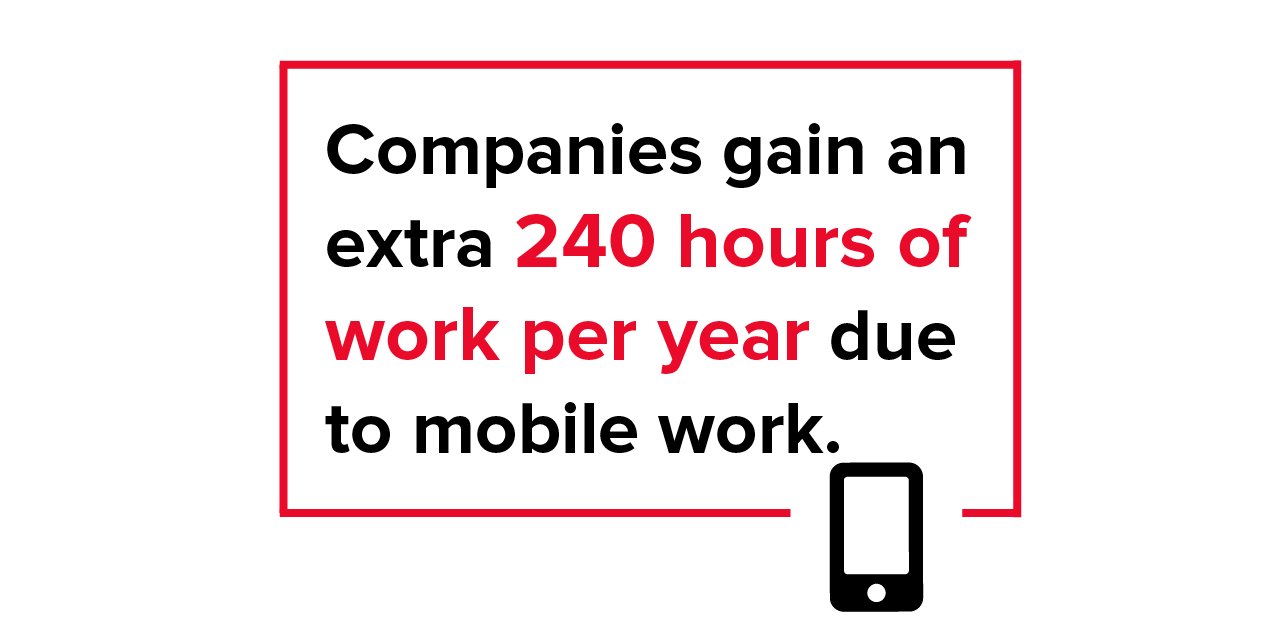 Companies gain an extra 240 hours of work per year due to mobile work, so having access to your business' CRM data on the go has become imperative.
Workflow Automation
In the past, businesses spent countless hours manually entering data, creating recurring emails and responding to leads. With the use of a CRM system's workflow automation, it's become possible to have repetitive tasks taken care of with scheduled automation. This also reduces the risk of delayed replies to customers and prospects. A CRM can automate a multitude of actions, including the following tasks: 
Complete lead scoring—or ranking leads based on how an individual engaged with your business to help better identify qualified and unqualified leads
Assign leads to salespeople when they reach a specified stage in the sales funnel
Send personalized emails based on a certain trigger you can set, like subscribing or making a purchase
Log customer behavior, including interactions like visiting a certain page, purchasing a product or opening an email
Pull metrics into a dashboard and automatically create sales reports
By reducing the amount of manual labor that goes into creating, sending and monitoring content, you'll have the opportunity to enhance productivity while focusing more on increasing sales and connecting with customers. Establishing and maintaining good relationships is vital for growing your business, and automating contact can help optimize and streamline your communication efforts.
Analytics
CRM software offers the ability to not only gather data from prospects and customers, but you can also save that data and use it to unlock insights that can further drive your marketing strategy. Some of the most valuable insights for tracking success for your business include:
Customer Retention Rate: Tracking how long you're retaining your relationships with your customers can give insight into how effective your communication methods are—or aren't—and where you may need to put in more work.
Lifetime Customer Value: By keeping track of their spending habits, you'll be able to determine the longevity of your customers. If they're a prominent customer, you'll know to prioritize them in your marketing efforts. Likewise, if some of your customers are scaling back their purchasing, it may be a sign that you need to improve or adjust your engagement with them.
Conversion Rates: CRM software allows you to monitor a customer through the buyer's journey by tracking the number of sales made in a certain time period. By pairing your relation efforts within that period with the number of leads converted into sales, you'll be able to test the success rate of your marketing.
Sourced Leads: A CRM can track where your leads come from, whether it's a salesperson, social channel, internet search or email blast, showing which channels are effectively reaching your audience.
Customer Segmentation: By tracking customer demographics, purchasing methods and spending habits, you can segment your customers into groups of who would most and least likely utilize a certain purchasing method or buy a product.
When you gather data on your customers, you'll be able to leverage that data for future product development plans and marketing efforts. Personal detail about your customer base allows for a more unique and individualized marketing experience, which makes the customer feel like they're your only customer. And by having this information on hand, businesses have the opportunity to recognize where they may need to adjust, improve or optimize marketing strategies.
Customization
Have you ever received an email that addressed you by your name? CRM software has the ability to customize email marketing efforts, making sure your presence is remembered within a business. If you're a business, this type of customizable content through a CRM can help strengthen your brand's relationship with your customers. Each customer's experience with your business will be unique, and the more you can tailor that experience to the individual customer, the bigger impact you're likely to have on them.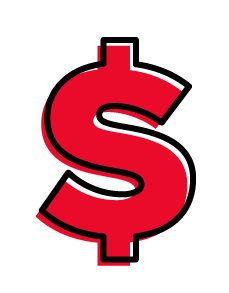 You've Invested in a CRM System. Now What?
You've invested in CRM software—now you have to incorporate it into your business plan. This includes getting your salespeople on board with a new platform to both make and manage sales. Some of the biggest steps to take include:
Defining Your Strategy
Recall what your goal was when you chose to invest in CRM software, and keep that in mind when defining how to use your CRM to the fullest. Your strategy should include actions that will improve your customer relationships and help improve your overall business.
Some goals to focus on may include: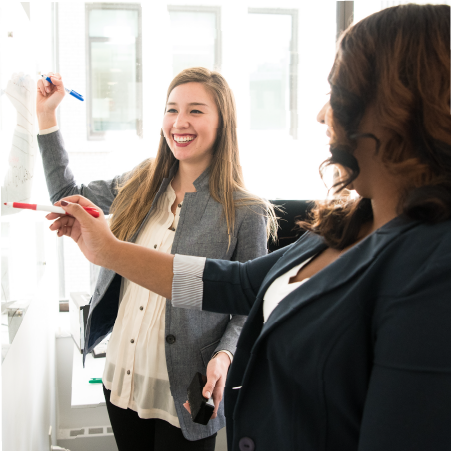 Increasing conversion rates
Attracting new customers
Organizing sales and customer data
Increasing number of sales
Improving marketing reach
Remember, simply adopting CRM software is not a strategy; it's a technology that must be effectively used to reach the goals you've set for your business. You'll need to establish a foundation for integration, consider and select your internal champion and ensure proper training of your employees in order to gain positive results.

Establishing Your Internal Champion
Within your sales team, it's important to designate an internal champion or coach. This person will be responsible for establishing a concrete plan for implementing the CRM system into your organization's protocol.
When choosing your internal champion, you want this team member to have a complete understanding of your business and its pain points in order to leverage your CRM software to best meet your business' goals. The person you choose should be detail oriented, have strong communication skills and be familiar with the many departments that may interact with your CRM including sales, marketing and operations.
Your internal champion will also be tasked with developing and distributing a guidebook for properly integrating and utilizing your CRM, as well as setting up and implementing training courses on how to use it. A CRM works best when everyone is operating it the same way. The guidebook should include: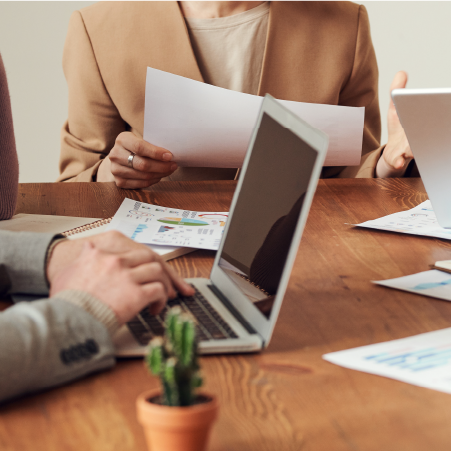 Benefits of integrating a CRM into your protocols and how it will help your business reach its collective goal
Roles and responsibilities of each individual or department, depending on how large your business is
Intended processes for your team to follow, including what information to enter and when and how to best enter it into the CRM
Even if your CRM software comes with recommended practices, your internal champion will best understand the most effective methods to benefit your specific business—and will ensure your team properly uses the technology to your advantage.
Ensuring Proper Training
Your internal champion is the one who helps the team adjust to the implementation of the CRM system—especially by ensuring everyone knows how to use it. Your sales team needs to believe it will help them improve their sales numbers and overall productivity.
Luckily, most CRM systems offer training materials that your internal champion can follow to help better prepare your team. The number one goal is to ensure all employees understand how to use a CRM and what the benefits are. It's important to remind your team that the customer is the reason for your business and keeping a positive relationship with them may allow for expansion and growth over time.

Take the Next Step
Ready to work with a team experienced in customer relationship management systems? Reach out to us today.