Using social media as a way to drive sales can strengthen your marketing plan and help, as expected, to increase conversion rates and generate sales. On Instagram alone, over 80 percent of people follow at least one business account.
Think that people only connect with brands they already know on social media? Not true. Over 60 percent of Instagram users say they discover new brands and products on the social media platform. Instagram's explore page can be thanked for encouraging this, providing curated content based on your search history and currently followed accounts. 
Make sure that you're using your social media channels to their fullest potential and promoting sales through organic and paid social posting.
Consider Your Audience
Given the variance in demographics of different social media platforms, it's not surprising to see that some products sell better on one platform than another. Some sales processes are built for the platform, whereas others might take a while.  
For example, an email service provider may not capture many direct sales from Twitter, but that doesn't mean it can't build brand awareness and long-term name recognition. On the other hand, when Kylie Jenner announces a new lip kit on her Twitter account, she can expect instant sales. 
The bottom line? Understand the sales process of your audience and create a social media strategy tailored to the demographics of each platform. Not all platforms will fit your business' needs. 
Show Who Your Brand Truly Is
The ability to create real human connections is one of the key benefits of social media for businesses. These Meaningful Relationship Moments introduce your followers to the people who make up your company and showcase how existing customers are using and benefiting from your products.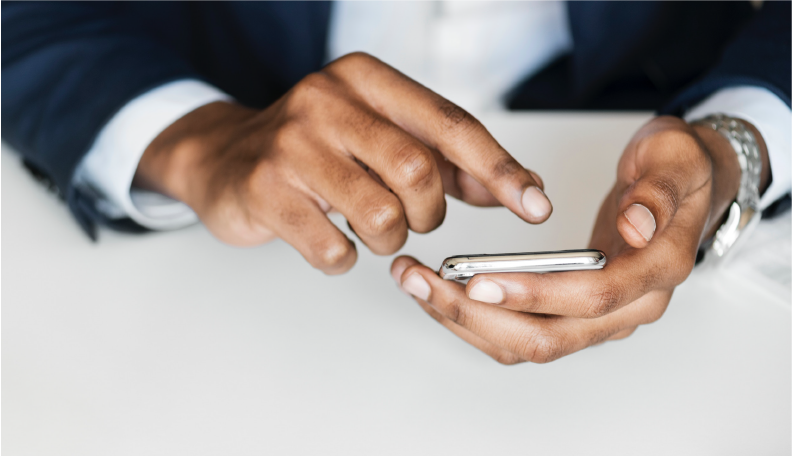 They place value on the human connections that brands make with their customers. Building deeper connections with customers can help maintain brand loyalty and build brand advocates.
MRMs help brands to quantify relationships, giving evidence that social media interaction is beneficial and not just a "feel-good" metric. People don't want to buy from big corporations anymore; they want transparency in the places they spend their money. 
Building Trust with Thought Leadership
Like transparency, thought leadership is a great way to build consumer trust. In fact, LinkedIn research shows that marketers underestimate just how much thought leadership can impact trust, especially for B2B marketers. Only about half of B2B marketers surveyed believed their thought leadership would build trust in their companies; however, more than 80 percent of buyers said thought leadership builds trust.
LinkedIn—particularly the LinkedIn Publishing Platform—is a great social network to focus on when aiming to establish yourself as a thought leader. By providing valuable industry insights and information to followers, you're ascertaining yourself as a forerunner in industry trends and a future source of knowledge. B2B marketing can appear as rational and automatic, but publishing articles and trends can help you to appear human and allows you to engage with customers.
Social selling involves taking the time to showcase your insider knowledge and skills in your specific industry. Providing valuable, relevant information helps your audience get to know your business, expanding the level of trust they have in you and your products.
Properly Utilize Social Media
With 30 percent of millennials saying they engage with a brand on social at least once a month, your strategy can't be only about existence. You need to have a plan for connecting with followers and diversifying your social media presence. 
First Impressions Matter
Potential clients are already using social search to find potential vendors. By researching them online, customers have already developed an opinion about which company is the best fit, all before making contact with a sales professional.
The good news is that according to LinkedIn, 76 percent of buyers are ready to have a social media conversation with potential providers, and more than 62 percent of B2B buyers respond to salespeople who connect with them to share insights and opportunities relevant to their business. 
Make sure that your social media accounts are up-to-date with accurate contact information, as well as on-brand with logo and photo choices. Your accounts should be interchangeable, with the same logo and information features on all. The information should be tweaked to cater to the platform, so while it should be comparable, it shouldn't be identical. Cohesiveness will help customers form a positive view of your brand and business model and gives them a starting place to establish contact. 
Engagement
You can host chats on social media to give real-time insight and responses to questions your audience may have. Facebook and Instagram Live have proven successful platforms for engaging with users, and Instagram's on stories puts followers in the driver seat in engaging with brands.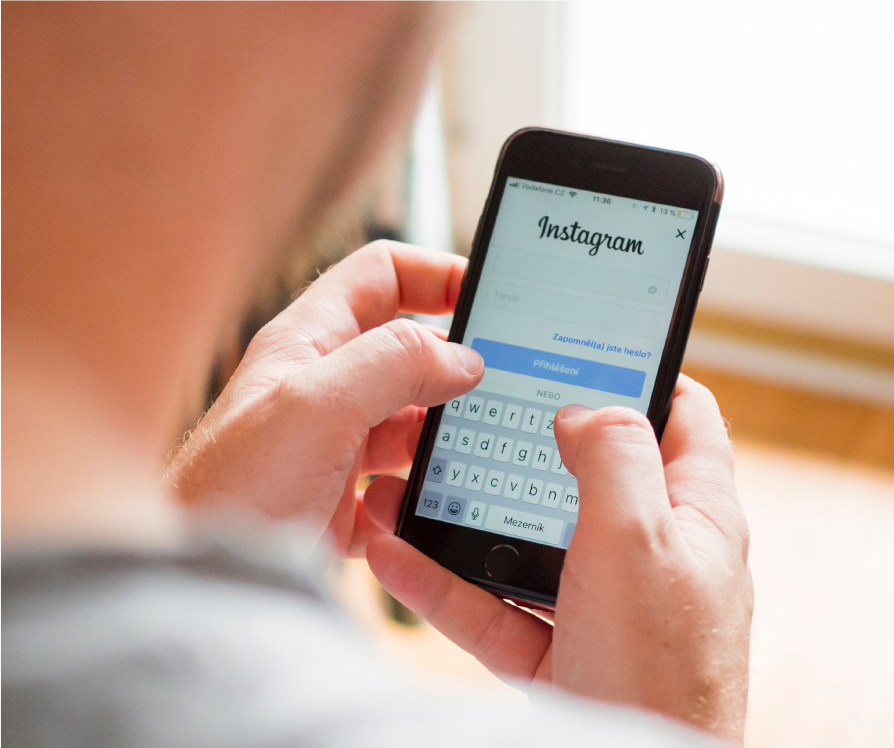 By engaging with customers and answering questions about products, you might help a buyer who was on the fence about purchasing. Website descriptions and reviews can only show so much—help people see everything that your product has to offer and how it can work in real-life situations. 
Consistent Posting
By maintaining an active presence on the social media channels that your target audience prefers, you can develop brand awareness, leading to more prospects who are able to move into your optimized online sales funnel, meaning more engaged customers. Digital sellers can start by maintaining a well-curated and regular presence on 2-3 platforms that align most with their target audience.
Develop an editorial calendar to space out social posts, and make sure that you are posting relevant and engaging content on a regular basis. Become a brand that people can turn to for more than just a product—make yourself an invaluable industry resource. 
Well-Rounded Content
To optimize your feeds for social media selling, share a range of content to keep a well-rounded online presence. While it is about sales, it's also about promoting brand awareness and keeping potential and current customers engaged and entertained.
It's also important to keep your target audience in mind, though, and not just post for the sake of posting. Quality is more important than quantity. 
Sharing industry developments, as well as stunning product shots, will keep followers engaged. Brand social channels have turned into enviable lifestyle feeds with many clothing companies sharing user-generated photos from beautiful international locations. While that's not realistic for all brands, seeing a product in action will help promote the lifestyle it could offer. 
Direct Sales
Some social media platforms are making it easier for users to access your product or service offerings. "Buy" buttons on social media business pages like Facebook allow a viewer to purchase directly from the social network. Instagram's new shopping feature allows brands to add product detail links directly to organic posts. Direct shoppable posts eliminate steps that could deter potential buyers from purchasing, as people no longer have to leave the app to buy a product they see featured on Instagram.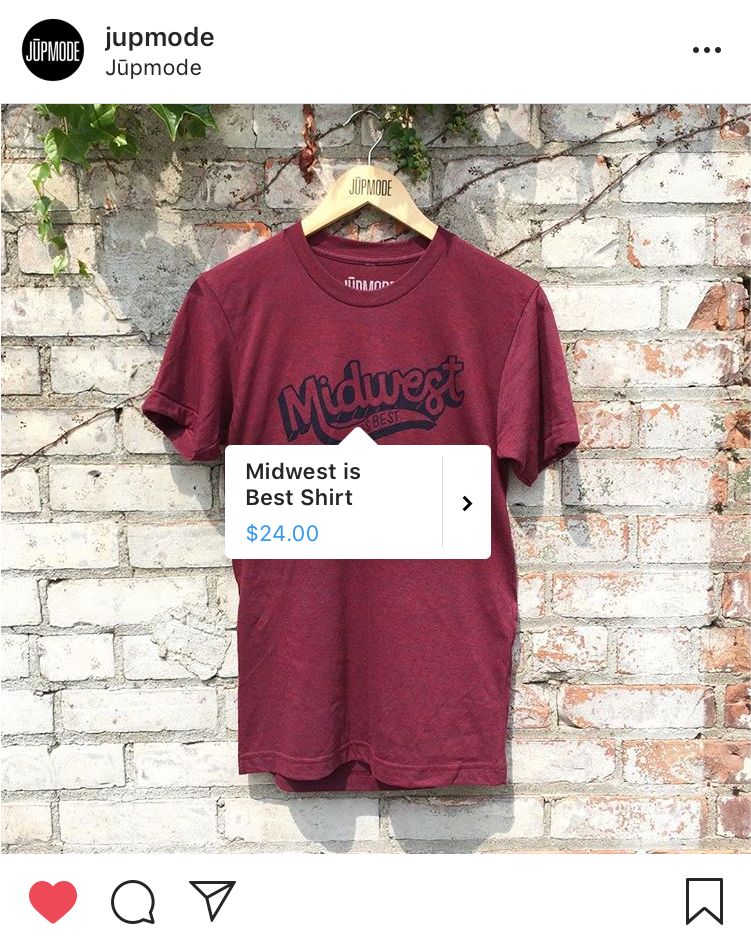 To use this feature, access your business account to feature products, tagging up to five products per post. Viewers are given quick access to pricing and product details and by tapping on the link, customers are directed to a purchase page. Your account, however, must be approved by Instagram and meet their shopping requirements to start using this feature. 
Pinterest also has a shop feature on their site. The platform has rolled out Shopping Pins where users can buy items directly from the Pinterest site. With the "Buy It" button, you can purchase an item and then continue pinning as usual. 
Optimize Your Page
To transform these leads into potential prospects, your social media channels should make it easy for users to access more information about your company or brand. By reviewing user analytics, you can see which posts are receiving the most engagement and calculate the conversion rate for your channel.
Most social media platforms have their own analytics for business accounts that users can look at to see what social is performing best. Take advantage of these to tailor your posts to what users find most interesting and are engaging with frequently, as well as determine the best days and time to post. 
The Value of User-Generated Content
User-generated content (UGC) refers to social posts and content created by product users. With the ease of social media, shoppers are more likely to review a product they've recently purchased and share their opinions with followers than stay silent. Lifestyle bloggers have brought this trend to the forefront, sharing their favorite clothing and beauty products with followers, who in turn are more apt to buy them. 
Retailers have recognized this and are looking to capitalize on UGC to reach a broader audience. Business Insider has discovered that shoppers that interact with UGC are 97 percent more likely to convert with a retailer than customers who do not. Brands also saw a 78 percent lift in conversion rates when customers interact with UGC.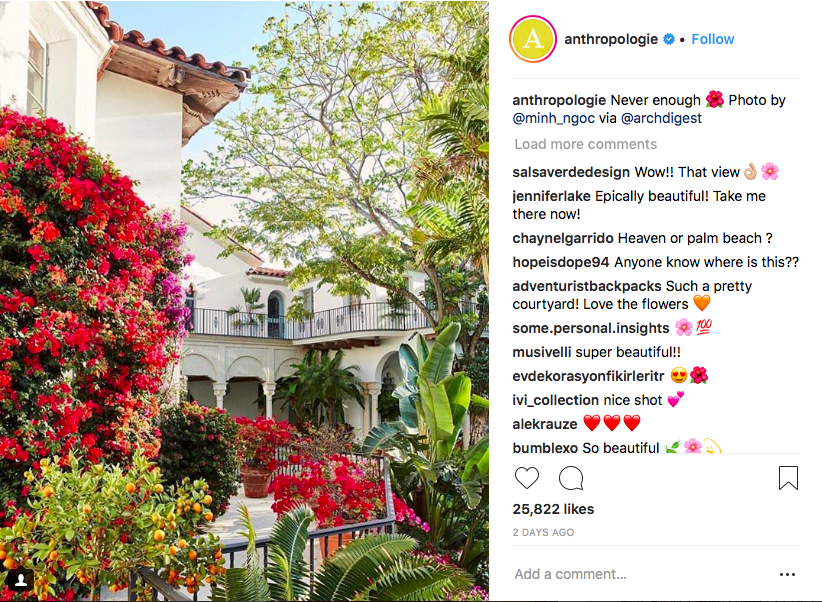 In fact, when online shoppers were asked to choose between user-generated images and professional images on product description pages, the overwhelming preference was for user-generated Instagram photos: 77 percent to 22 percent. People like to see how others use your products or how it will work in their space.
Using authentic visuals will demonstrate social proof, drive high-intent users from social media to product pages, increase on-site conversions and improve ad performance.
Many brands have found success in creating user-generated advocacy with hashtag campaigns that encourage product users to share photos on social media accounts. Herschel Supply Co., a backpack company, used the hashtag #WellTravelled in asking users to post photos with the backpacks. The response was thousands of user-generated photos that Hershel could use in its own social media posts.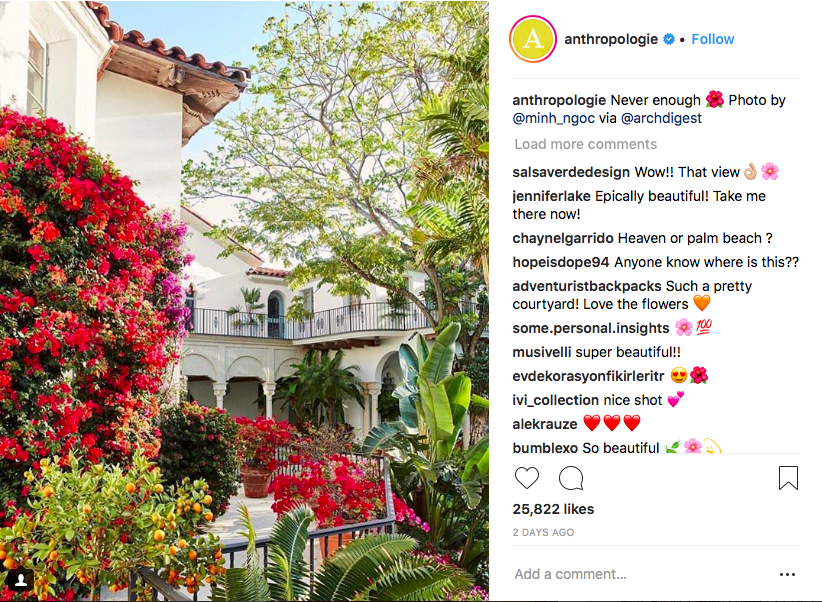 Advocacy is Needed for Sales
While only 18 percent of people trust brand influencers, 92 percent trust brand advocates. And, when a family or friend makes a product or service recommendation, it's fifty times more likely to end in a purchase.
People know brand influencers are getting paid to promote your brand and while this might increase your brand exposure, customers might not be so willing to trust their reviews. Is it truly honest if they're getting paid?
Customer reviews and word-of-mouth advertising are your brand's most authentic way of driving sales, and they have one of the highest conversion rates. Consumers are constantly bombarded with new products ads, but if one of their friends has done the research and found the best product, people are much more likely to trust them than a brand claiming to be the best. 
Use your actual customers to promote sales by featuring reviews on your social media accounts or incorporating more user-generated content. 
Encourage Offline Interactions with Social Media
Some retailers rely on social media marketing efforts to drive in-store sales. Is your brand promoting enough on social to reward those who come to you? What about alerting customers to what's going on in your stores?
While social media is great for customer engagement, some stores offer in-store only offers on their social media. And most stores are set up to increase sales. Clothing stores salespeople are notorious for pointing out an accessory that would complement your shirt perfectly. Online sales just can't do that. 
Getting people into their stores can increase sales in other ways. Think about the last time you went to Target—did you actually stick to your list? Had you done the shopping online, you probably would've added your needed items to the cart and checked out without exploring anymore. Consumers are tempted by new products or to afford themselves little splurges, and retailers know where to place these to increase sales. 
Driving people into brick-and-mortar stores also helps to put a face to your brand. Sales associates are trained in selling your brand and can be a helpful resource for any customer with questions. It again reinforces the human factor behind your brand and helps to cultivate brand loyalty.
Ready to Use Social Media for Sales?
Want to harness your social media for something other than product promotion and brand awareness? Concentrek has the social media strategists to help optimize your platforms and increase conversions. Contact us to develop your social media strategy today!