If you're being tasked with trying to figure out how to work with reduced teams and budgets—and are struggling to help form your brand's messaging—we're here to help.
It's important to understand that the situation is sensitive for many consumers and businesses, but it's imperative that your brand continues communication flow to help maintain brand value, customer relationships and, of course, sales revenue. By taking a different approach in your messaging and continuing to communicate with your consumers, your brand can survive for the long-term.
Ready to learn how you can effectively communicate with consumers during a global crisis? Discover the valuable and necessary methods that we recommend.

Continuing to Communicate
Communicating and being a valuable resource for your customers during a time of crisis is one of the most important steps you can take to maintain your brand equity. It can be tempting to "go dark" on your channels; however, this can have a lasting negative impact on your company's growth. You don't want to waste all of the time, effort and capital that has already been spent to get your brand to where it is now. By stopping your marketing efforts all together, your company could end up spending even more money later on to build its equity back to where it was before.
Understandably, some brands are undergoing major budget cuts and laying off members of their team. Learning how to market with less could mean just focusing on one outlet during the crisis, such as social media. For example, focusing on your organic social media content can limit budget spend while continuing essential communication with consumers.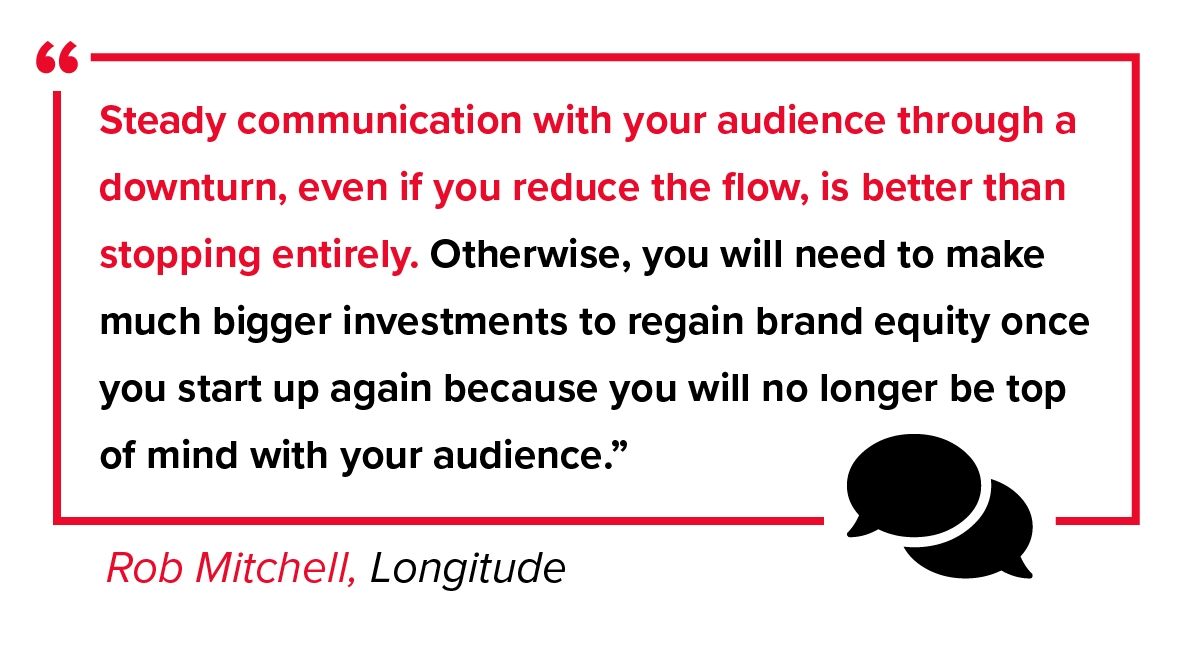 Remember: Brands that stay visible throughout trying times like this are the brands that build better, long-term relationships with consumers.

Think Long-Term
One thing is certain: situations are constantly changing, including crises. This means that the decisions that your brand makes today will impact it 6-12 months from now. While you may be experiencing slow growth right now, eliminating marketing for short-term gains could affect your company's long-term growth and revenue. Brands that weather the storm by providing value to current and prospective customers can maintain strength in the long-term. Content such as continuing to provide information that helps answer customer questions, solves problems or enables/empowers them toward success are all good ways to provide value to customers. If you're unable to provide valuable resources to you customers, entertainment and goodwill messaging are also good content ideas.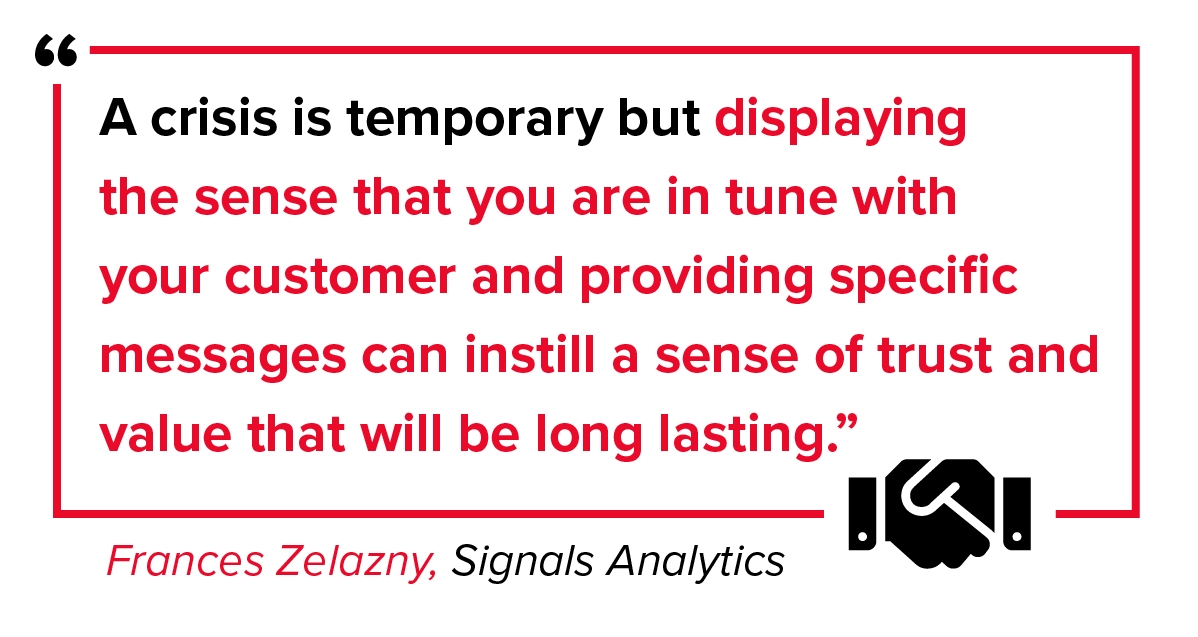 Engaging with consumers in the short-term creates a sense of loyalty and trust with consumers that will last beyond the current crisis. Because you're staying engaged with consumers when they need you most, they'll look to you again the future.

Adjust Your Messaging
Adjusting your messaging is essential when revisiting your overarching strategy. Your company should never use a global emergency as an opportunity to exclusively promote products or services. Rather, your messaging (and your company's actions) throughout a crisis should be directed toward helping the cause and spreading optimism—and not exploiting the situation exclusively for sales. Consumers can tell if your business is being opportunistic, and some may even call you out for it. This can cause long-term issues that negatively impact your brand beyond the crisis.
In addition to adjusting your messaging going forward, it's also imperative to audit your upcoming campaigns and pause any that could create a negative perception with your consumer base. Spirit Airlines learned this the hard way after it launched a "It's never a better time to fly" message during the COVID-19 outbreak.
You'll also want to avoid "empty" messaging; be able to back up any goodwill messaging that you put out there. You don't want to post that you're helping out the cause but in reality, you aren't really doing anything––you're just trying to be part of the conversation. If your brand doesn't have the resources to support its own messaging, then opt to instead share informative third-party content and focus on very generally spreading optimism to followers.
If your brand does sell products that are relevant or helpful to the ongoing situation, prioritize staying engaged with customers—and ensure timely communications are the main focus, putting other campaigns aside for now.

Realigning Tactics
With most of the world taking shelter during this global emergency, there are some marketing tactics that make more sense than others right now. Society as a whole is staying home as much as possible, which carves a path for digital marketing to make a surge––and quite frankly, it's a current necessity for brands to survive.
Most consumers are going to social media, websites and other online or mobile outlets for their information. Brands can leverage this trend and become a valuable resource for current and potential customers.

78% of marketing leaders indicated that they expect an increase or significant increase in the creation of virtual events (NewsCred Insights)
72% of marketing leaders indicated that they expect an increase in web content (NewsCred Insights)
66% of marketing leaders indicated that they expect an increase in social media (NewsCred Insights)
Here are some short-term approaches that your brand can take to adjust its tactics.
Online Training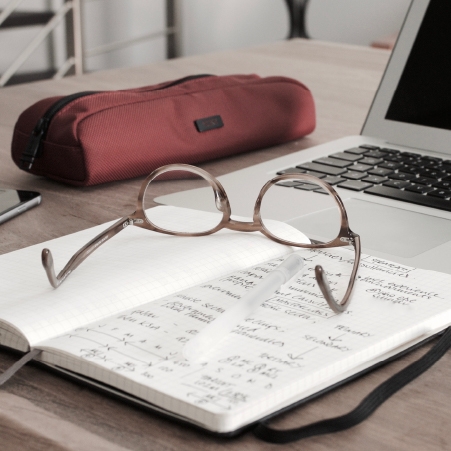 According to LinkedIn Editors, 48% of professionals are planning to spend time optimizing eLearning over the next few weeks—making online learning a massive growth opportunity for your brand.
By utilizing software as a service (SaaS) platforms, you can offer a measurable and customizable training and education experience for your team with an engaging learning management system (LMS). Through an LMS, you can easily integrate your valuable learning content into training modules that are tailored to your business' needs. Your modules can then be modified to each user's experience level. An LMS can be a great tool to meet a present needs in your organization, as it can create new ways to stay engaged and sharpen employee skillsets.
An LMS can also be beneficial for training your external audiences, including your clients, customers and prospects. By educating your external audiences, you're empowering them to successfully navigate your brand—and enabling your sales team with qualified leads who show an interest in your business.
Reallocating budget from trade shows or other events to online training for your internal and external audiences can offer long-term value for your business. You may not be able to visit customers right now, but you can offer them resources and training opportunities that will curate valuable goodwill that will maintain strong relationships. In turn, when this crisis is over, your brand will have gained value both internally and externally.
Social Media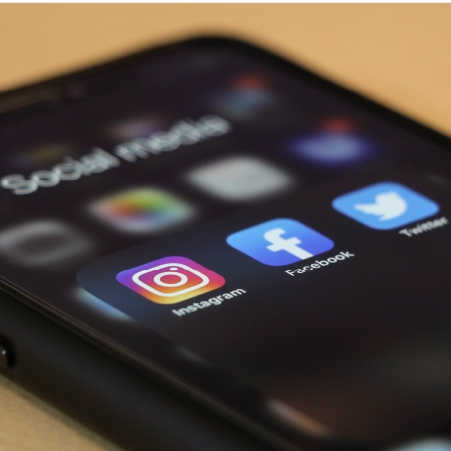 Many consumers are looking to social media for resources to trust during the current pandemic. Depending on which industry your business is associated with, you can be a powerful resource for your consumers and start to spread hope and positivity—and valuable information.
By posting information on how your company is helping out or by sharing third-party resources that are relevant to your audience, your company can build a sense of trust with consumers.
Along with being a trusted crisis resource, you can also reallocate part of your budget to build a stronger presence online. With virtually all trade shows, sales meetings and large events canceled, your brand can use capital to start going live on social media or host webinars. Posting organically on social media is cost effective and is recommended if your business is cutting back its budget.
Implementing an employee advocacy plan should also be considered. By internally supporting your brands content, it can be a good way for it to be shared across social platforms without the need allocate budget to boost it.
There's a window of opportunity for your brand right now to fully integrate social media into its strategy. Try to use platforms that you've seen success on in the past, as that's where your primary following is looking to engage with you.
Website Updates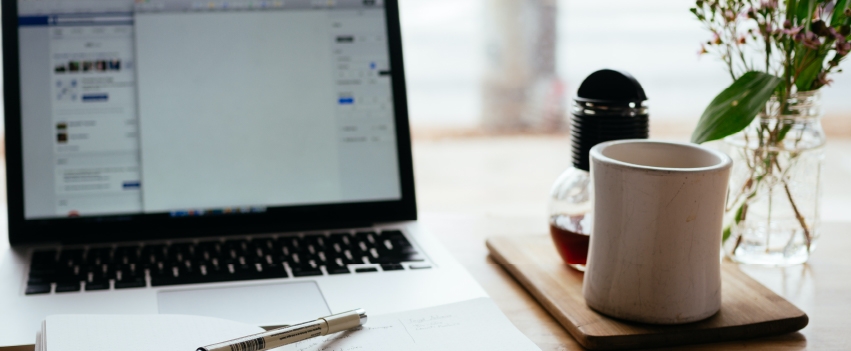 Along with allocating budget to bolster your social media strategy, part of your marketing budget can be used to update your website. If your business finds itself in the eye of the storm right now, adding a resource page for consumers to go to for the latest information would be a recommended. Monroe County Community College has taken this approach and added a page that curates content for their students and community members to easily access, helping them stay up to date with the latest COVID-19 information. 
Even if you don't build a full page dedicated to relevant resources, a simple homepage note mentioning how your brand is addressing the situation will suffice. Overall, just having some sort of messaging on your website addressing how your business is dealing with the situation is better than having nothing.
Remember, maintaining communication with your customers throughout a crisis should be a top priority.
Here are a few other suggestions on how to properly design your website during a crisis:
Update your website header
Ensure a proper navigation path
Add an alert bar that sits above the navigation
Add the name of the crisis in the URL, like "COVID-19" or "Coronavirus"
Integrate trusted crisis resources, like those from the CDC or WHO
Email Campaigns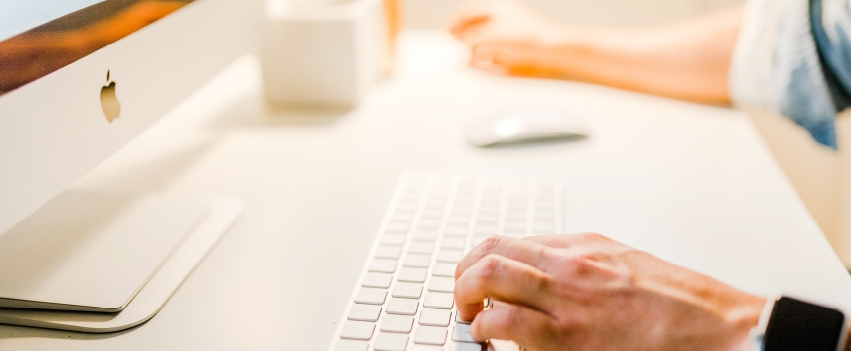 If your business is e-commerce capable, now is a valuable time to remind consumers that they can still order items online and have them delivered. 99% of consumers check their email every day, so you should allocate budget toward building a successful email campaign. Remember to be careful with your messaging, though; you don't want consumers thinking you're taking a global crisis as an opportunity to pitch products or services to them. 
Take the time to complete an audit of your products or services, then determine if they provide current value to consumers (think Bath and Body Works pushing its hand soap during COVID-19). If your business doesn't have any products of current value, then we would recommend focusing your messaging more on promoting brand awareness and offering helpful resources.

The Bottom Line
Marketing throughout a global crisis means being there for your consumers during a time of uncertainty. Through short-term messaging adjustments, allocating budget to different sectors and overall maintaining a positive outlook, your brand can gain long-lasting value that will support its relationships and growth into the future.

Take the Next Step
Do you need assistance in forming your strategic marketing planning? Reach out to us today.