Trying to finish up last-minute gift shopping, wrapping up end-of-year projects and general holiday stress sometimes add up to your marketing plans falling to the side. 
The holidays, though, are the perfect time to build an emotional bond with your customers through your marketing message. The positive feelings of family, giving and gratitude are already at the forefront of people's minds, and your marketing campaign can piggyback on those emotions.
Have a Plan
Don't start too late. The holiday season is crazy for everyone, personally and professionally. By having a plan and strategy in place early, you're setting up your business for success—and a lot less stress throughout the season. 
Build out an editorial calendar if you don't already have one. This can help you space out your content and allow you to see the bigger picture of all of your marketing efforts. Also, many people take off more time during the holidays, so by having a plan in place, you won't be scrambling as a one-person team to finalize your marketing content. Make sure team members know their roles so that all the work gets done on time, which can help to alleviate some of the stress.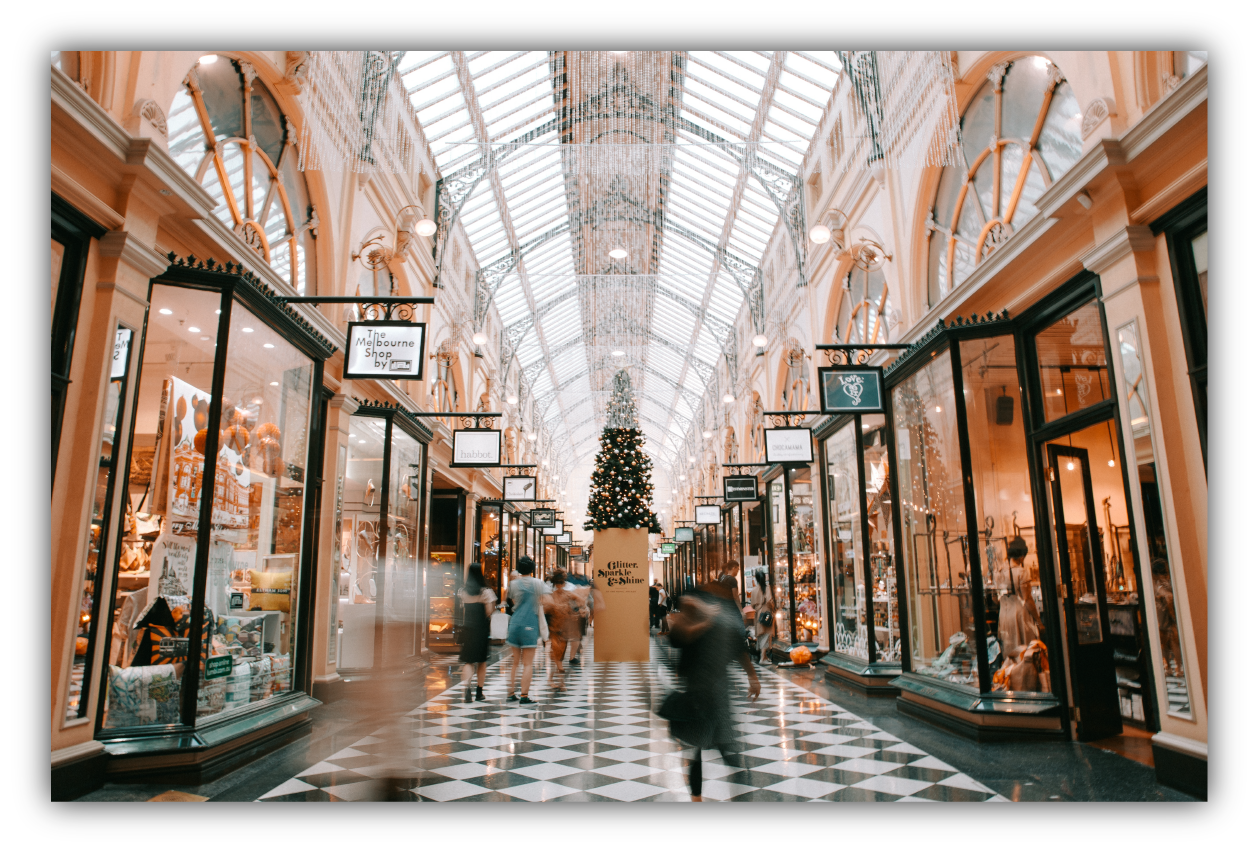 Like all marketing campaigns, it's important to have goals. If you're focusing on e-commerce, then your goal is probably increased transactions while email campaigns might focus on open and conversion rates. Setting SMART goals can help define your objectives and provide concrete targets to aim for. If possible, analyze last year's results to figure out how to improve in the coming year. 
Start by brainstorming ideas with your team for content. Does your company have special holiday products or deals? Figure out creative ways to gear your brand for the holiday shopper. Do keyword research to figure out how to capitalize on seasonal searches. Holiday marketing strategies are like your regular ones—just focused on a specific season. 
Make sure to maintain consistency across all marketing channels. Don't make people seek you out to see if you're offering holiday discounts or other deals. Those deals that you're offering on your website should also be featured on your social media channels or in emails for even more exposure. 
Keep Your Tone
Your holiday marketing strategy should keep the same voice and tone as your regular one. If your company's social media uses humor regularly, then by all means, incorporate holiday puns; however, if that's not your typical style, be sure to stay authentic, and keep your voice consistent. 
Everlane, a clothing company known for its radical transparency, donated all profits from its holiday season sales to factory workers around the world instead of offering holiday deals. While it didn't make them any immediate profits, it earned them recognition and helped them to keep in line with their brand's mission.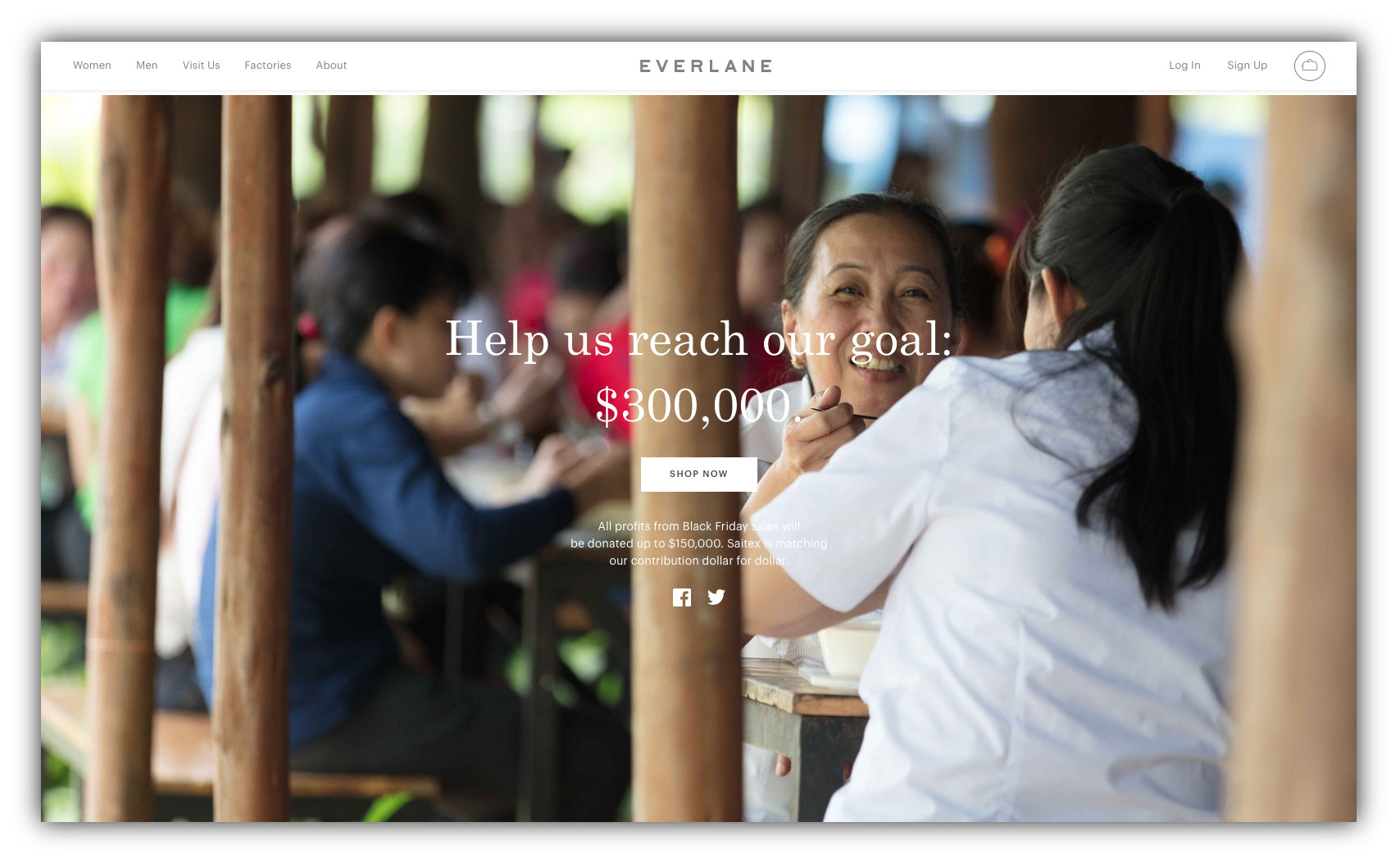 Use Creativity to Stand Out
Creativity is key to standing out during the holiday season. Everything in the advertising world seems to suddenly change to red and green on November 1st. While this traditional method of holiday marketing evokes happy feelings and a wave of nostalgia, steering away from conventional ideas could help your brand stand out. Starbucks' cup debacles of 2015 and 2017 might have caused controversy, but it got people talking and brought attention to the brand.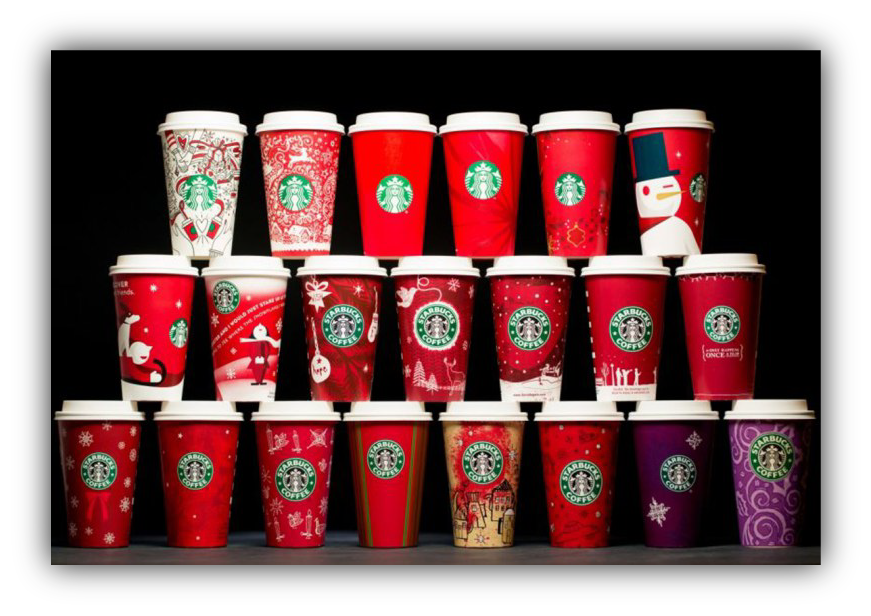 Remember Office Max's "Elf Yourself" social-media campaign? It debuted in 2006 in an email campaign and is still popular every year during the holiday season. Its ability to put a human face on such a large retail chain has helped this consistently successful campaign become a staple every holiday season. While the dancing elves don't really have anything to do with office supplies, Office Max was able to include brand promotion with coupons and promotions featured at the end of the videos. And remember, in 2006, this type of animation on such a large scale was brand new to most email users.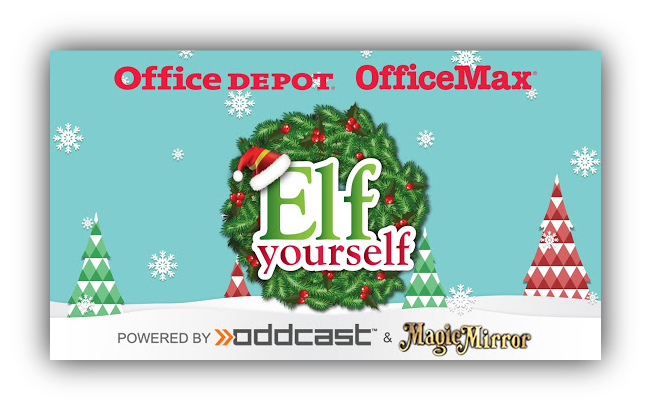 It's important to note, though, that both of these holiday campaigns were relevant for each company. Staying on brand and following your brand's style guide is imperative to maintain a solid marketing presence year-round. Holiday marketing is just an extension of everything else you do throughout the year, so while creative is key, be sure it aligns with your brand's style.
Staying on top of tech trends will help your brand stand out in its industry, too. A playful social media GIF or creative email design can go a long way in catching a customer's attention. It's important that your website is updated and properly optimized, as well. You can be creative and thought-provoking with your marketing efforts, but if your website isn't easy to use, people will be deterred from taking the next purchase step. 
Remember: Be a resource as well as a promoter. People are already bombarded with aggressive sales promotions during the holidays. Try offering advice on shopping for that impossible family member or sharing your favorite cookie recipe. Maybe create a gift guide to help people navigate all of the products you have to offer. Not only will people appreciate the break from constant advertising, but they will remember you in the future.
Or, maybe just show some gratitude to your customers with a simple thank you. After all, your brand exists and thrives because of them. 
Don't Bombard Customers
Companies send out more and more emails during the holiday season, hoping to entice frazzled shoppers to buy their products. Conversion rates go up 60% percent during the holiday season, so it's important to make your emails effective and time-appropriate to increase your brand's conversion rates. Handle your leads with care and remember that while the holiday season is a great time to make sales, you also want to have these clients year-round, so be respectful of their time. 
Your email and social campaign frequency should mimic your usual plans. Sending out frequent emails will not draw more traffic. Discount fatigue has become an issue in the e-commerce world with customers now expecting to see retailers discount products during the holiday season. Offering a discount in simply one or two emails will spark a reader's attention and keep your emails out of the trash. 
If you don't have a product to discount, send a holiday greetings email to clients that thanks them for their business this year and wishes them a happy new year. Or maybe consider giving your clients a corporate gift. Bonus points for presents with your brand's logo on them!
Holiday Shopping Deals
Online deals, especially for last-minute shoppers, are an effective way of engaging with customers. Thanksgiving has turned into almost a week-long shopping fest with Black Friday, Small Business Saturday, Cyber Monday and Giving Tuesday. U.S. consumers spent a total of $12.8 billion online between Thanksgiving Day and Cyber Monday in 2016. Take advantage of this massive period of spending by offering deals on your products.
Companies are eager to increase their profits before the calendar year ends, and they know that their customer base is also scrambling for last minute gifts. Make sure to know which products you want to discount, and market them appropriately. 
Post-Holiday Follow-Up
After the holiday rush is over, it's important to stay in touch with your customers and check in to ensure that they were satisfied with their purchases. Content marketing, rather than sales marketing, is key to staying on people's radars throughout the year. Educate your customers on the product or service they just bought to help them realize its full potential.
For marketers, it's the beginning of Q1. Highlight your plans for the coming year, and recap your progress from the previous quarter. Stay on-the-radar by keeping new and existing clients excited with your future plans. 
Consistency with Concentrek
With the right strategies in place, you'll have no problem keeping your holiday marketing consistent and effective. At Concentrek, our team of marketing strategists can help your brand create a plan to keep your marketing message consistent throughout the holidays—and the rest of the year. Let us know if we can help you today!