YouTube is currently ranked as the number two search engine behind Google, so you can bet your target audience is utilizing it. Since its founding in 2005, YouTube has grown exponentially, with content for every industry and a variety of audiences.
If you're still not convinced that YouTube could benefit your business, take a look at these powerful statistics:
YouTube has 2.3 billion monthly active users worldwide
79 percent of internet users say they have a YouTube account
1 billion hours of videos are watched every day on YouTube
62 percent of businesses use YouTube to promote their content
You may be wondering how you can develop a channel tailored to your own business' needs, though. To gain insight into this, members of our team attended The Social Media Marketing Workshops 2021 hosted by Social Media Examiner. Read on to learn what we discovered about how to get the most out of YouTube.

Optimizing Your Channel Setup
When creating your YouTube channel, you want to make sure your audience will recognize your content by customizing all available profile information fields.
Channel Name: The name of your channel should be a direct reflection of your brand name to ensure your audience knows it's you.
Profile Picture: YouTube allows you to upload a profile photo that should be sized to 800x800 pixels. This picture should represent your brand, whether through your full logo or just a logo mark.
Channel Art: Behind your profile picture is your cover image, which should be sized to 2560x1440 pixels. Your channel art should establish recognition of your company by using brand colors or a tagline. YouTube also allows you to add social sharing buttons to your channel art, so you can easily link to your social channels or website.
Channel Description: Your description should be drafted to match your business' tone and explain what viewers can expect to see from your channel. Use this space to incorporate keywords about your brand to boost search engine optimization (SEO) and include a call-to-action encouraging viewers to subscribe, like or comment.
Channel URL: When you create your YouTube channel, you'll be given a generated URL that can be customized once your channel is more than 30 days old and has at least 100 subscribers. Your customized URL should include your company name or something recognizable that will link people to your business.
Once you've set up your page and tailored it to your brand, it's time to research video topics to fill your page.

Creating Valuable Video Content
Before you start building your library of engaging and entertaining video content, ask yourself: Have I established a solid video marketing strategy? You'll need to determine your goals and ensure your content aligns with those goals and complements the algorithm.
YouTube's algorithm is a system that you need to feed the right input in order to get the right results. Justin Brown, professional videographer and founder of Primal Video, breaks down five steps for growing a thriving YouTube channel:
"Sharpen the axe" with research
Maximize the value of your content
Make your video engaging
Drive traffic to your video
Review and Optimize
"Sharpen the Axe" with Research
When creating video content, you first need to spend time sharpening your axe by doing your research upfront. This includes looking into current trends related to your industry; you need to know that there is a demand for your video content before you create it. 
"If I had 6 hours to chop down a tree, I'd spend the first 4 hours sharpening the axe." – Abraham Lincoln
Begin by identifying target keywords to understand the exact phrases your audience is using. The YouTube search bar is an extremely valuable tool for showing you popular words and terms that are being used to search for content.
Maximize the Value of Your Content
You want to create a situation where you're providing value with your video content, which Justin Brown explains as a "win win win scenario."
Win One: Your viewers win when you provide everything they want and need through your content. By providing an enriching experience, you'll build deeper, more trusting relationships with your viewers.
Win Two: By maximizing the value for your viewers, you'll then create a win scenario with YouTube itself, as the platform will recognize that viewers like and engage with your content and remain on its site.
Win Three: You as the business will see a win because YouTube will recognize your content is resonating with viewers and place it higher up in its algorithm, effectively getting your video in front of more viewers.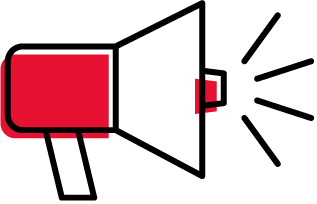 Make Your Video Engaging
Just like any solid content strategy, you need to create and adhere to a structure when planning your videos. According to Justin Brown, the video creation script structure can be broken down into 5 steps:
Hook
The hook is what is utilized at the beginning of each video and should immediately explain the content that will be covered. This helps audiences know they're searching for their need in the right place.
Introduction
Here you should introduce who you are, who your brand is and provide a little more detail on the topic that will be covered, such as an outline or breakdown on delivery. This helps viewers know they are in the right place to learn about a certain topic.
Content
Now you deliver the content you promised your viewers. This could include be discussing the "best" or "how to" information and reinforcing the use of your researched keywords. You don't want to leave viewers with unanswered questions, or they may not trust your content in the future. While it may seem easy to pack this section with information, you don't want to make videos longer than they need to be. Get to the point and explain your information thoroughly to leave your audience with a positive impression.
Bonus
To delight your audience, you can overdeliver by giving them additional insights that weren't originally guaranteed. Make a note in the middle of your video that viewers should stick around for an extra piece of helpful content like additional tips or free downloads. This extra bit of information will help audiences remember you as a valuable and trusted source of information.
Call-to-Action
A call-to-action is a primary way to encourage your target audience to take another step with your brand. What do you want viewers to do next? Click a link, subscribe, like the video or comment are great calls-to action to include. Remember, those who watched your video to this point are the most engaged, so offer them another step to continue their learning journey.
You can include smaller calls-to-action throughout the video to keep engagement going but keep your largest ask for the end of your video.
Drive Traffic to Your Video
You want your videos to stand out in search engines from the get-go, and you've got a solid strategy for creating valuable video content—but how do you get the clicks?
It's critical you do keyword research prior to filming to ensure your video is optimized for success. According to Justin Brown, you should include keywords within your videos, as well as the accompanying assets, including:
Title
Tags
Description
Captions
Use the terms your audience is searching for and try integrating them at the beginning of the title, as anything longer than 60 characters may get cut off in search results. Another good practice is to avoid keyword stuffing—or packing numerous popular terms into your content to try and rank higher in search results. By repeating phrases, including words that are used out of context or adding words that aren't relevant, Google could penalize your page and reduce its reach. Use keywords naturally and work to create an asset that your audience can easily understand.
Consider using words like "best" or "how to" with your own industry keywords to better refine your search and see what people are searching for related to your product or service.
–Justin Brown, founder of Primal Video
Another important consideration for click-worthiness is the thumbnail. While you want your thumbnail to remain on-brand and look cohesive with your other marketing materials, you also want it to stand out among similar topics on a search page. Justin Brown suggests:
Bolding text
Including bright colors
Incorporating keywords, as relevant
Making sure it looks good on a smaller scale
Much like judging a book by its cover, viewers will judge a YouTube video by its thumbnail, so ensure yours is optimized to get the clicks you deserve.
Review and Optimize
As you create more content, you'll learn which types help improve how your videos appear in the algorithm. Once you know what's working, you can go back into previously published videos and adjust the titles, tags, descriptions and thumbnails to optimize older content for the algorithm, as well.
You can optimize these areas with new keywords or phrases that you know resonate with your audience. This also helps breathe new life into older content while complementing what's currently working with the YouTube algorithm. Ultimately, you're able to enhance old content while meeting the needs of your target audience, including the video title, description, tags, and thumbnail.
It's important to note, though, that when you optimize old content, the video itself cannot be adjusted once uploaded. If you'd like to optimize the video content, you'll have to upload a new video.
Remember, it should never be one and done with YouTube; you should always be looking to improve your content.
According to Diana Gladney, video strategist, your video should be as long as it needs to be and no longer. There's no need to stretch out a topic if you can comprehensively cover it in a shorter amount of time, and you should only include content that is the most valuable to your viewer.

Drafting YouTube Ads that Convert and Scale
Once you've optimized your YouTube channel and filled it with valuable content, consider investing in YouTube Ads to further target your ideal audiences.
Eight Ways to Reach Your Target Audience
As you start to develop your ad content for YouTube, the first question you must ask yourself, much like when you create organic video content, is what's the best way to reach your target audience?
Tom Breeze, CEO of Viewability and YouTube advertising expert, explains eight different ways to reach your target audience:
Remarketing: Consider using a remarketing approach to reach users who have visited your website or even watched or engaged with your video content.
Placements: Target videos individually to get your ad in front of videos you know your audience is already searching for. You can also optimize placement of ads via YouTube channels, as well, choosing to place your ads Infront of a specific channel's content.
Keywords: Ensure your video appears in the right search results by utilizing relevant keywords.
Custom audience: Create a custom intent audience using your popular keywords and parameters from your desired audience and build an audience you assume would be searching for your content.
Topic: Choose to highlight a pre-made topic defined by Google and target audiences who would be searching for that specific topic.
Similar audiences: Build out a list of people you already have an audience of, such as those in your current email base or those who have already taken actions with your content.
In-Market audience: If a user changes his or her search behavior for the last 7-14 days, Google will monitor this information and serve ads based what users search. There are pre-defined audiences Google offers to help with targeting, such as when someone plans a vacation or plans to buy a car.
Affinity audiences: Similar to in-market, you can monitor for those who have a consistent interest in something—such as a hobby—and are researching this interest long term. Google offers pre-defined audiences for this type of targeting.
Tom Breeze recommends beginning with remarketing ads and then moving into placement, keyword and custom audience targeting for higher ROI and cost-effective lead generation. For further scaling of targeting efforts, topics, similar audiences, in-market audiences and affinity audiences are the way to go.
Choose the Right Ad Format
YouTube offers a variety of ad types, so you want to choose the option that best aligns with your goal. Aleric Heck, founder of AdOutreach and YouTube advertising expert, breaks down the different ad types:
TrueView Video Discovery Ads: With TrueView ads, you only pay when viewers interact with the ad or watch at least 30 seconds of it. These show up on YouTube's results page or in the related videos section and are helpful in getting related content on the same search page as organic results. Video Discovery ads are best used for driving direct conversions and moving people off YouTube and into your sales funnel.
TrueView In-Stream Ads: This type of TrueView ad appears at the beginning of a video and are skippable after 5 seconds. In-stream ads have the option to customize the video ad with different call-to-actions (CTA) and are useful for building brand awareness and simulates naturally discovering content through YouTube.
Pre-Roll Ads: These are non-skippable ads that run either at the beginning of a video or in the middle (if the video is more than 10 minutes in length). Pre-roll ads can be 15 to 20 seconds long and are great for getting viewers to follow a CTA.
Bumper Ads: As the third and shortest duration ad format, bumper ads play at the beginning of a video and are only six seconds long. These are great to include within a larger campaign because they are an efficient way to create awareness and reach without overwhelming the viewer with information.
Structure a Winning YouTube Ad
Tom Breeze notes that the key to successful YouTube ads lies within the ad itself. Do people want your product or service? You need to market a quantifiable claim that shows your audience the result of purchasing your product. This can be done with an employee backstory, customer testimonial or a step-by-step action plan. Consider the identity of who will buy your product and structure your ads to appeal to people who have—or want to have—that identity.

Wrapping it Up
Your YouTube channel can be a valuable asset in marketing your business—but only if you take the time and effort to ensure a positive and professional experience. Research your industry and learn key trends to create impactful video content, drive ad revenue and promote your winning channel.
Keep in mind that YouTube, like any other social platform, needs ongoing attention to ensure success. If you aren't planning to continuously make video content and maintain and optimize your channel, it may be more beneficial to reallocate your marketing budget to other avenues.

Take the Next Step
Consider bringing on additional support, like a marketing agency, to help get your YouTube presence on the right track. Concentrek can help create and manage your channel with ease. Ready to work with a team skilled in optimizing YouTube for B2B and B2C audiences? Reach out to us today!