Facebook can be an extremely important aspect of your brand's marketing strategy. The social platform has over 2 billion active users per month—so it's in the best interest of any business to ensure their Facebook Page is set up for success. 
Here are some stats to consider: 
Having a general understanding of how vast the social network is can be helpful, but putting a concrete plan in place is the true first step to success. It's important to establish goals for your brand's Facebook Page and to understand who your audience is and how to interact with them. 
It's also important to recognize that while Facebook is a great fit for many businesses, it might not be the best fit for your specific brand. Before building your Page, evaluate your goals and target audiences to help ensure that your brand is establishing itself on the right platform. If your goals and overall strategy aren't aligning with Facebook, then you should evaluate different social channels that may be more effective.  
If you've determined that Facebook is the right fit for your brand, though, read on to learn more about how to start building a successful Facebook Page. 

Setting Goals
Attracting people to your Page is one thing; getting them to actively engage with and trust your brand's content is another. Prior to establishing your Facebook presence, you need to create goals for your brand. What is it that you are trying to accomplish? Why are you starting a Facebook Page? Remember: these goals don't have to be overly complicated, but they do need to be concretely established to help drive your strategy. Keep them simple but understand their importance and how they can help optimize your Page.  
Some common goals include:
Increasing brand awareness
Creating leads
Increasing conversion metrics
Increasing website traffic
Use these goals as a stepping stone and adjust your content plan based upon the goals you set. It's also important to familiarize your sales and other internal teams with your objectives, as support from other departments can help your brand get the most out of its Facebook Page.

Understanding Your Audience
Understanding your target audience is another imperative step to properly building your Facebook Page. Researching your industry and what your competitors are doing on Facebook can go a long way in building an effective content plan. Use general social channel usage demographics, recent company survey results or other third-party resources to gain an understanding of your ideal audience. 
Once you've concretely defined your goals and audience, you'll be ready to start using your Page. 

Establishing a New Facebook Page
If you've never used Facebook before, you might be wondering how to set up a Page for your business. Let's quickly walk through the steps. Note that you must have a personal Facebook account before you are able to create a business Page.
Step One: Click on Facebook's "Create" link at the top your home screen. 

Step Two: Choose "Get Started" under the "Business or Brand" page.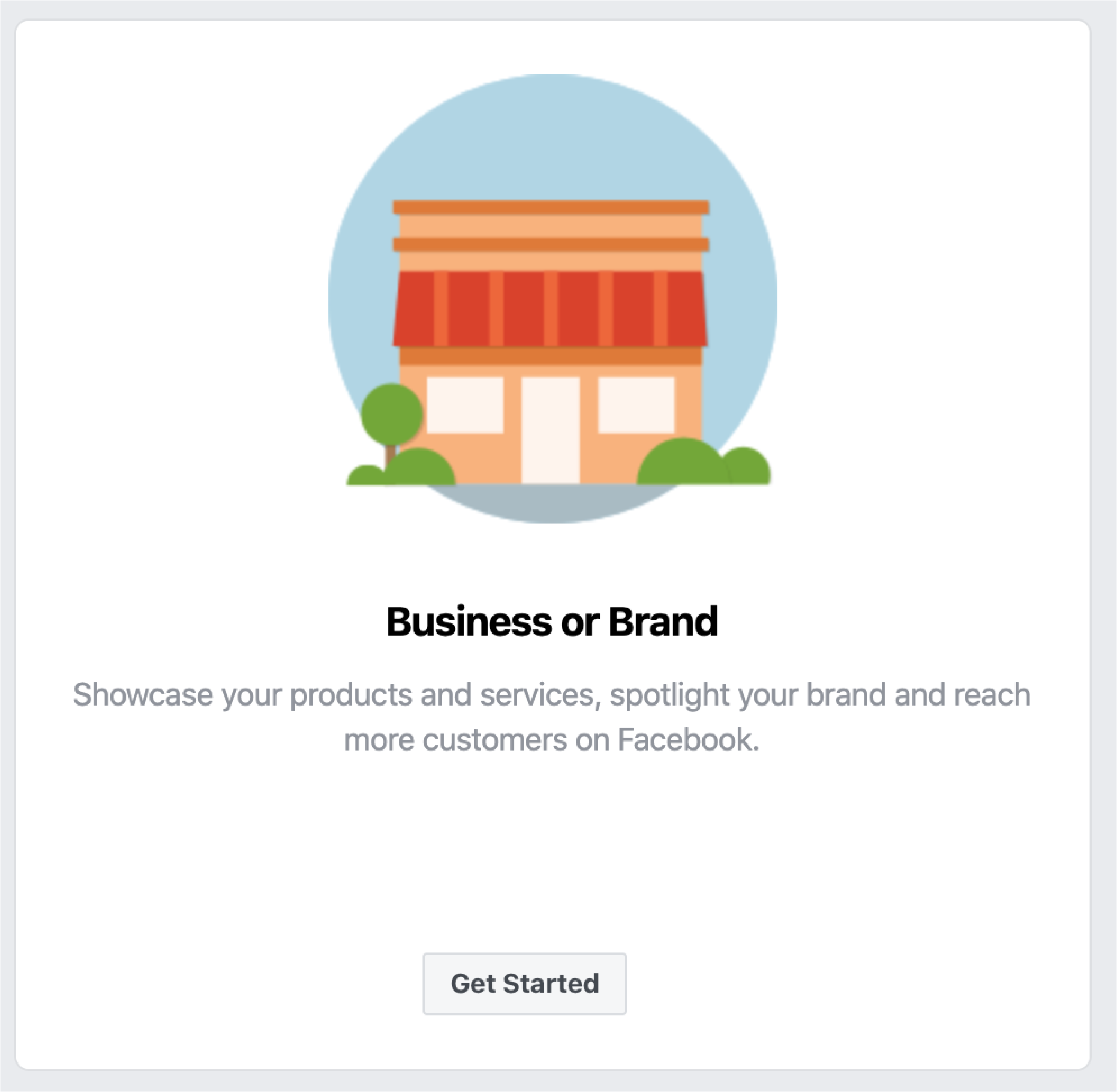 Step Three: You'll then be prompted to fill in your business' information, including your Page name (which will be your business' name) and the industry category your business falls under.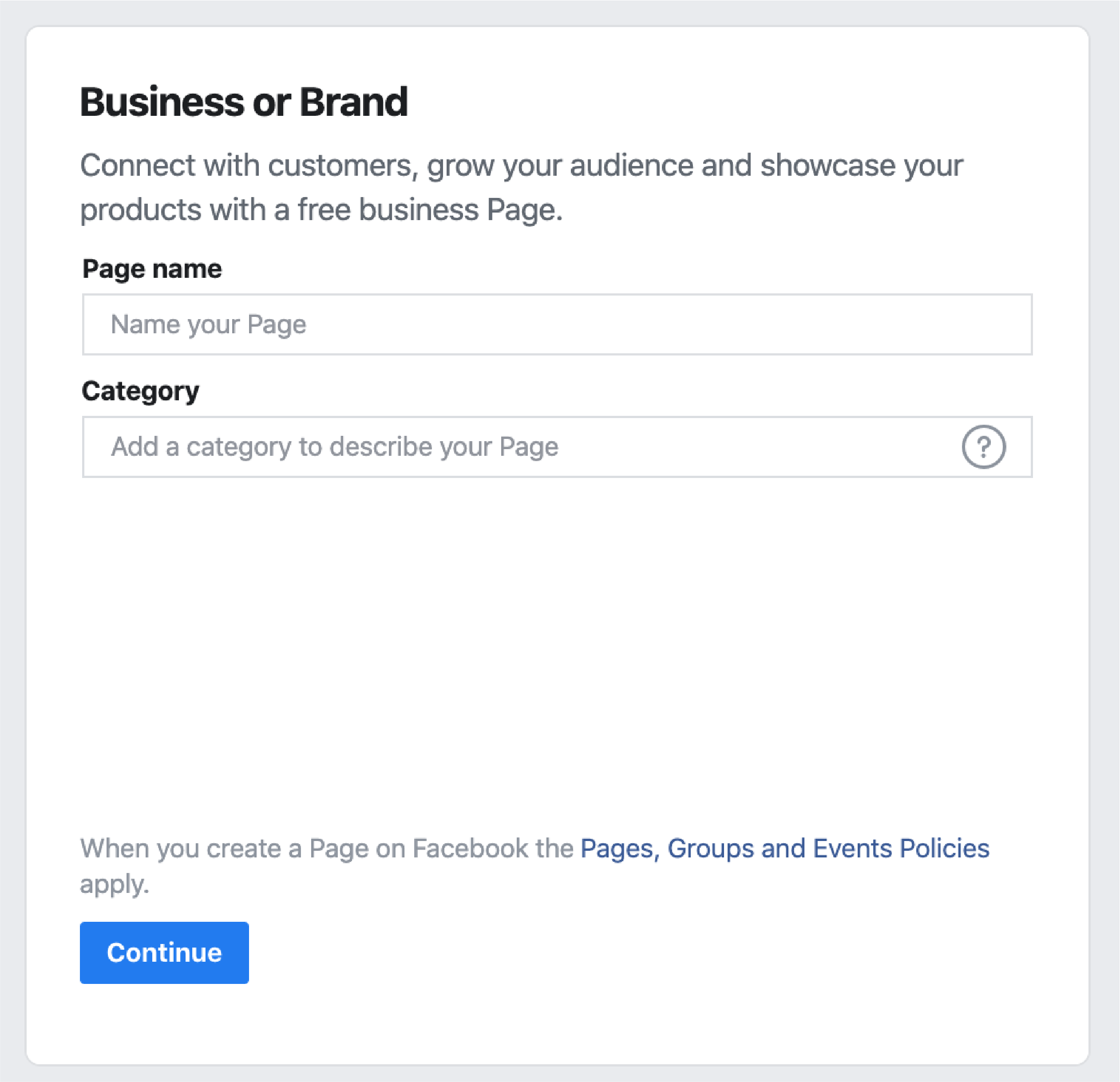 Note: It's important to ensure that when constructing your Page that you're making a business Page, not a personal profile.  
Once your new Page has been published, you'll be ready to start optimizing your brand presence on Facebook. 

Creating Profile Imagery
When creating or updating your brand's Facebook Page with a new profile picture or cover photo, it's important to ensure the images uploaded to your Page are the correct size. Your Facebook Page is an advertising tool for your business, making it critical for the Page's creative elements to be designed specifically for the channel. If an image is used for your brand's Page that is not the appropriate size, it may be stretched or partially cut off to fit the space.
Take a look below to understand best practices for creating your brand's Facebook profile imagery. 
Facebook Profile Picture
Your Facebook Page profile picture appears on your Facebook Page and throughout the platform—on your timeline, when you post to other Pages and when you comment on posts or photos. We recommend keeping your profile picture simple by including just your logo, as the image appears small throughout the platform, limiting the ability for users to read any text that is displayed. Your profile picture will be cropped from a square shape to a circular shape, so make sure to take that into consideration when finalizing your image.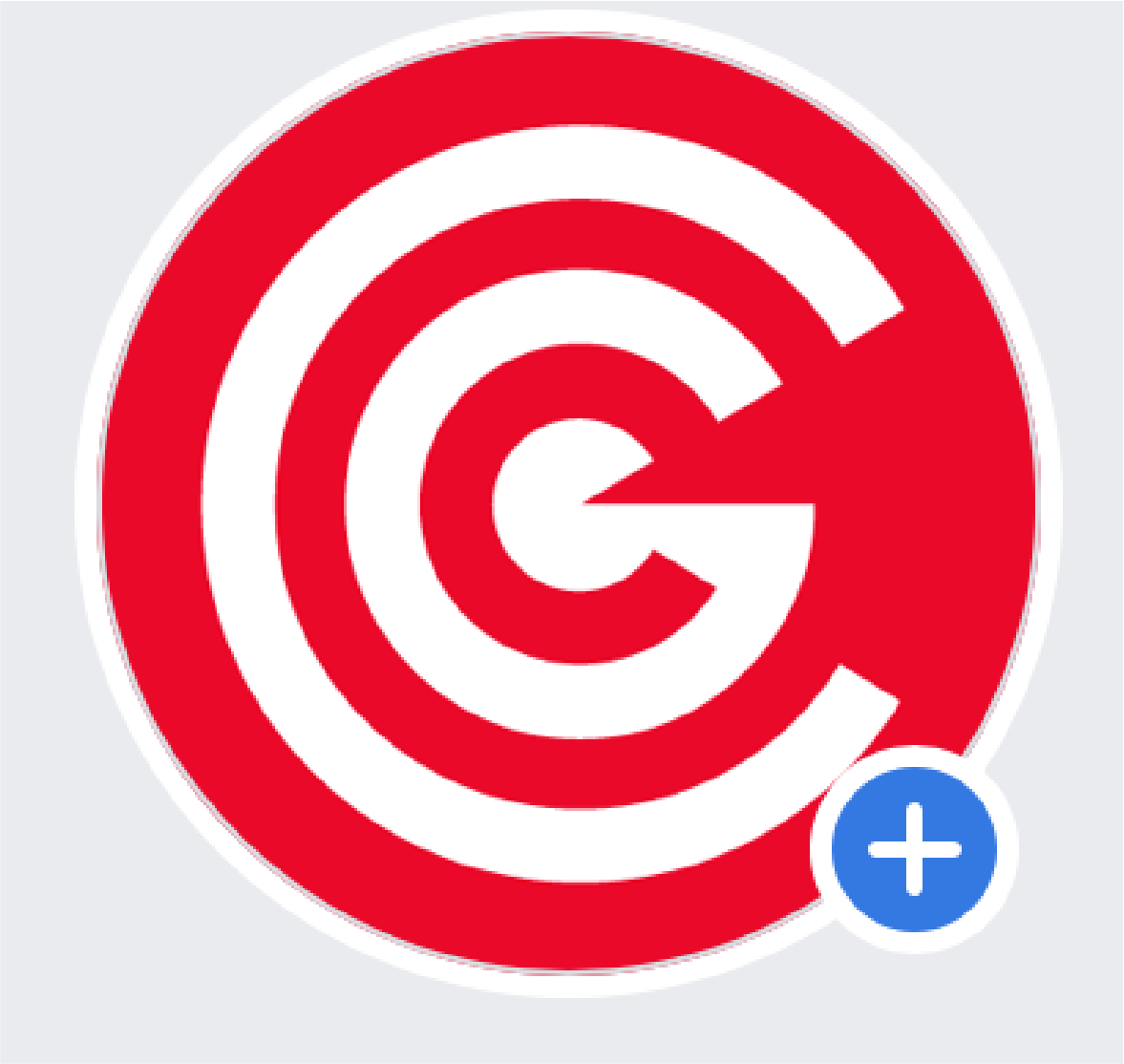 Here are the standard specs* to align with for Facebook profile images:
Upload image as 180 x 180px
Image will display on the Page as 170 x 170px on desktop
Image will be displayed as 128 x 128px on mobile devices
Facebook Cover Photo 
Your Facebook cover photo appears at the top of your Page and is a larger image that allows your brand to display deeper creativity and messaging. The cover photo can also be used to highlight campaigns or seasonal messaging to your Facebook followers. When implementing text into the cover photo, be mindful of where it's placed so it doesn't take away from the profile picture. Right align or center any text that you put in the design. 
Another option that you have is to create a cover video. Cover videos will play on a loop—meaning that once they end, they will restart automatically. With this in mind, don't create a jam-packed video that exhausts the viewer. The default setting for cover videos is to play without sound, so be sure your design works without sound to communicate your brand message.
Additionally, for cover videos, you will have to choose a thumbnail to be displayed for users who hover over your profile picture before visiting your Page. Therefore, it's important that you choose a thumbnail that's visually appealing and attracts viewers while staying on brand.
Specs* for Facebook cover photos:
Upload image as 820 x 312px
Image will be displayed as 820 x 312px on desktop
Image will display as 640 x 360px on smartphones
Specs* for Facebook cover videos:
Upload video as 820 x 462px
Videos length between 20-90 seconds
Video resolution of 1080p
Remember that the image specs on Facebook are constantly changing. If you want to check to see if your image specs are still up to date, check out the Facebook Help Center for the most updated information.
*These specs are up to date as of 01/22/2020. 
Create a Call-to-Action Button
Although it's not an image, the call-to-action button does relate to your profile imagery. It allows you to create a link to your website, helping drive increased traffic. This button appears right below the cover photo on your Page and can be customized to things like "Book Here" or "Sign Up."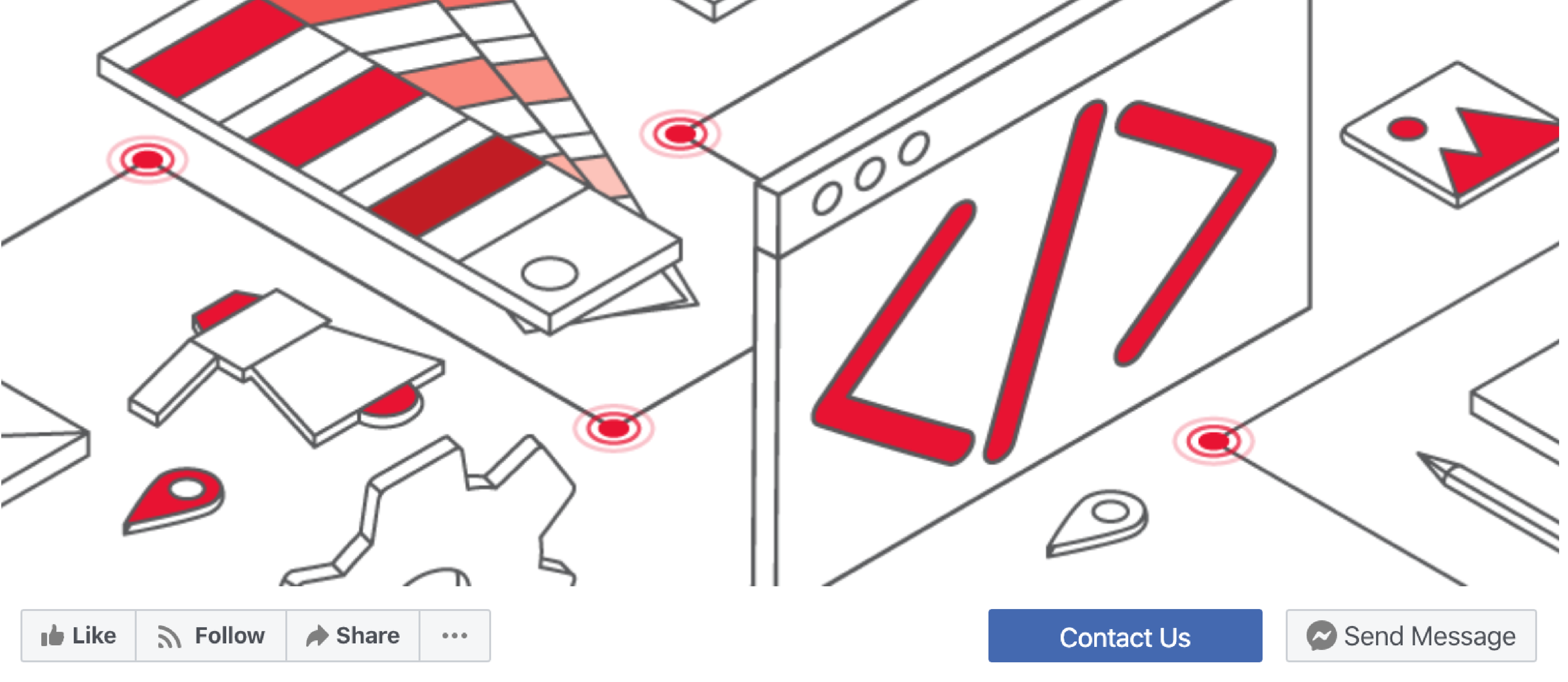 To drive attention to your call-to-action button, you can customize your cover photo to further highlight the button. In general, utilizing the call-to-action button can create more conversions for your business, helping improve the value of your Page.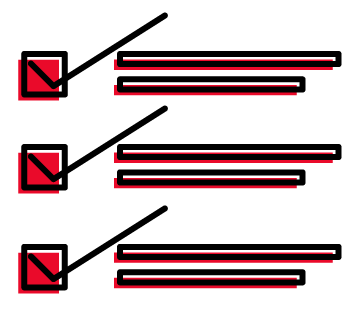 Optimizing Different Page Tabs
Beyond your Page's design, there are several Page tabs that need to be accounted for. Each Page tab serves a different purpose, and they should all be treated as varying opportunities to educate your audience about your brand. Let's dive into which tabs are the most important and how they operate. 
About
The "About" tab is one of the first places visitors look and is a simple way for your business to share basic company information, including location, contact information, business hours and your website URL. Some other useful information to list here would be any awards, product offerings or company highlights that may be relevant to your target audience. 
Services
Within the "Services" tab, you have the opportunity to better showcase what your business offers. Are you a local lawn care company? Or a company that offers delivery service for furniture? Explain what it is that your brand offers to customers so they know what to expect from your business.
Reviews
The "Reviews" tab is an important tab to monitor on a daily basis. This is where your customers have the opportunity to share their experiences with your business—positive or negative. Customers have the ability to rate their experience on a 1-5 scale, and this is visible to anyone who visits your Page. 
You also have the opportunity to interact with customers and address any questions or issues that they may have. By responding to customers who leave positive reviews and thanking them, you can build a deeper connection with your customer base—and although you can't delete negative comments (and shouldn't try to), addressing them is important to better your customer service efforts. It's also worth noting that if you suspect a review or comment to be spam or deem it inappropriate, there are actions that you can take, such as reporting the user to Facebook.
Photos and Videos
Photos and videos are an important component of your Page that we'll look at in greater detail further into this article. For now, know that every photo or video that you post on your Page will be stored within each of these tabs. These can be a great resource for your audience if they are looking for a visual example of a product or service—or just want to get to you know your brand on a more personal level. But this also means that it's important to monitor this tab to ensure that nothing too outdated—or off brand now—is left for your audience to see.  
Events
Facebook offers a beneficial way to showcase upcoming events your business may be having, including open houses. Using the "Events" tab can be great resource for customers looking for ways to come interact with you on a more personal level. When creating an event, be sure to include the date, time, length of the event and where its located so that it's easy for people to attend. 
Posts
Any of the posted content that you have shared will show up here. Facebook creates a timeline similar to what you would see when you log in, and posts are chronologically arranged in the order from when you posted them, starting with the most recent post. We'll talk about how to construct engaging posts later on in the article. 
Community
The "Community" tab allows you to see anybody who has been in contact with your Page, helping offer a more holistic look at your brand. Content in this tab could include friends who have liked your Page or any groups or other Pages that have mentioned yours.

This can be a useful bonus tool for your brand to showcase work it's done for customers or relationships that have been built. It's also a great way to connect with new customers who are interested in the products or services your business offers. If your goal is to expand your brand awareness within your area, this tab can be a beneficial area to optimize.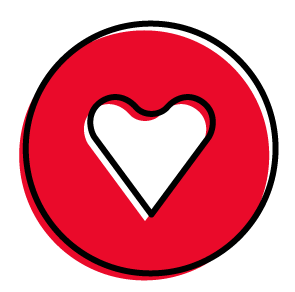 Best Practices for Posting Content
As a business, you want to provide content that your audience will appreciate and share with their friends and family. Here are a few tips for posting content on Facebook.
Post Copy
Length: When writing your posts, you will want to be thoughtful on word count. The length of the post should be adequate for readers who prefer to skim social content. Most people on Facebook will scroll down their timeline in a quick manner and don't want to take a lot of time to read lengthy posts—so grabbing the reader's attention in the first few words is critical. Sprout Social recommends any post have between 40-80 characters; however, it's important that you're still adequately explaining your topic, even if it means using more than 80 characters. 
Topics: As a business, you should have a content strategy for which topics you want to write about. By creating a "content bucket" of possible topics that connect with your audience, your posts should create more engagement. For example, if you are a golf course, your bucket could consist of tee time deals, swing techniques or golf workouts. You just want to ensure that you're prepared with enough topic ideas to maintain a consistent posting schedule. 
Visual: Including a photo or video in your post can make your post 40x more likely to be shared. Videos are one of the most popular ways for audiences to consume content. It is recommended to include a photo or video in every post.
Photos and Videos
Photos are a compelling part of your Facebook content, and they're a strong way to help represent your brand and attract engagement. Be sure to include your most dynamic photos in your posts, as posts with pictures are 2.3x more likely to be engaged with than those without. It's also important to keep your images up to date with the latest social media graphic design trends to ensure your content is as visually appealing as possible for your audience.  
Similar to photos, videos are another component of your Facebook Page that attract engagement. Videos are the gold standard of content—and here are some stats to help prove this:
Facebook also allows users to "go live." Live videos have a tendency to be watched 3x longer than videos that are not live. But remember, while audiences enjoy seeing the more human side of a business, you still want to properly prepare and present an on-brand experience. Live video gives you a chance to be social with your audience, but you don't want your video to convey a sales pitch. Your live video should give viewers an opportunity to learn more about you and your brand—it shouldn't be just another advertisement.
If you're planning a live video, be sure to utilize social media beforehand to let your audience know when you're going live. This increases the chance that people will tune in from the beginning. Request questions prior to your stream to include in your video, as this may help your audience see that you are invested in their interests or concerns. 
Ahead of starting a broadcast, you will have the option to add a description and title for your live video. Once live, audience members can interact with you in real time, and you'll be able to see their questions as they pop up on your screen. Once you end your broadcast, you will be prompted to post to your timeline and save it to your videos, which is recommended so that users who missed the live stream can still engage with the content.
Frequency and Timing 
A primary question that arises when using Facebook is "How frequently should I post?" Your audience doesn't want to be inundated with your content, so setting up a schedule for your posts is recommended to maintain a consistent (but not overwhelming) presence. Posting on Facebook around three times per week is the recommended best practice, but remember that quality always trumps quantity. Testing out different frequencies to see what works best for your audience is important—and is encouraged. The bottom line is your focus should be on producing content that is relevant to your audience.
The timing of your posts should also be taken into consideration. If your brand centers around a food service, posting around the lunch or dinner hours may help increase engagement levels. Be sure to use Facebook Page Insights and other social media tools to gain a better understanding of your audience to help with this.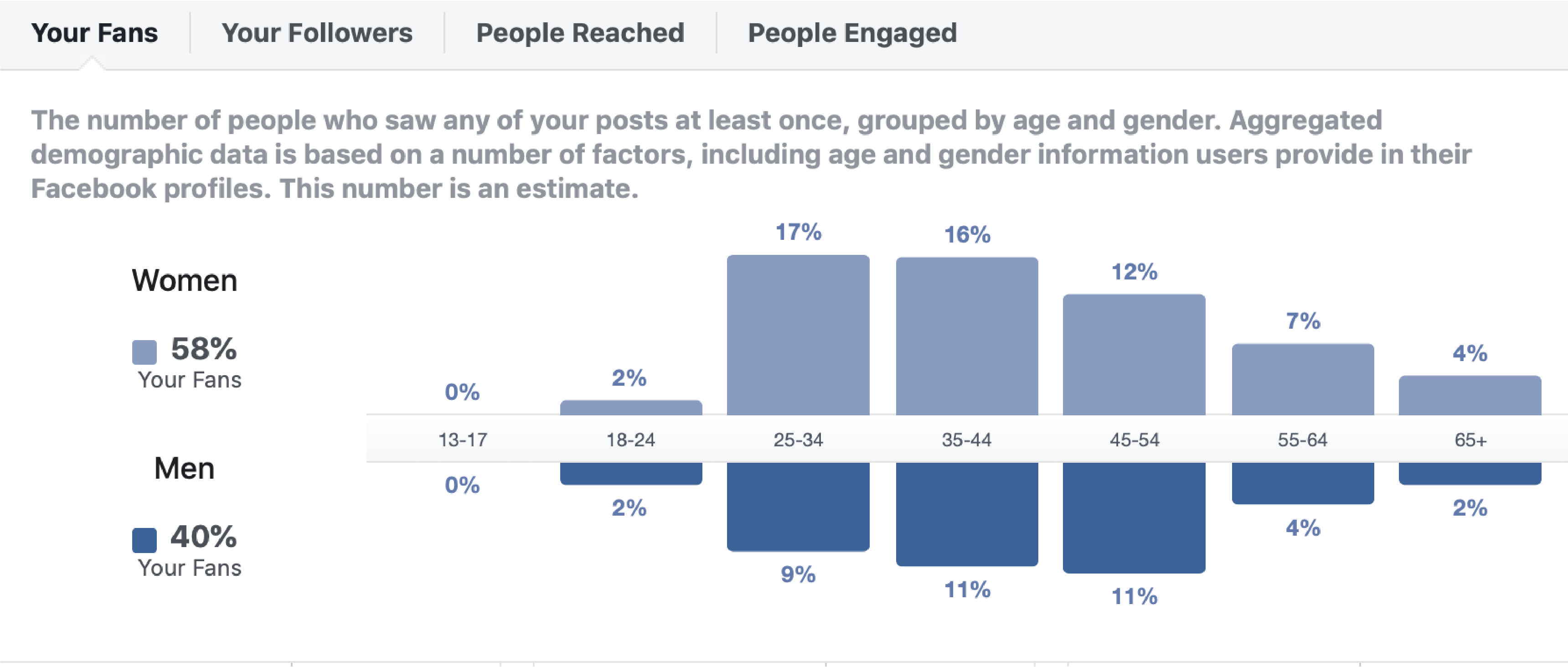 Insights allows you to have a visual of the demographics of your audience, the time of day people engage with your posts, which days of the week are your most popular days to post on and much more.  
Pin Important Posts
Facebook allows its users the option to pin posts to the top of their Page, meaning that the content won't be pushed down the timeline the older it gets. You're able to pin one post at a time to the top of your Page. So, what should this post be? 
You could pin current promotional offers, a new product launch or an upcoming event. Just remember—only one post can be pinned at a time, so make sure this is handled strategically. Depending on what your current strategy or promotional plan is, you should update this accordingly, either once a week, once a month or even once a quarter.

Monitoring Your Page
Making sure to interact with your customer base and seeing which types of content they're interested in engaging with is a critical step in ensuring the long-term success of your Facebook Page. 
Be sure to pay attention to the way your customers are interacting with your posts. You don't necessarily need to respond to all of the conversations but note what your followers are talking about most frequently. Customers can also send you messages directly, which can help you learn a lot about what it is that drives them to your Page. 
By responding quickly to most of these messages, you'll earn the "Very responsive to messages" badge for your Page, allowing your audience to know that your Page is a valuable customer service resource. The average Facebook user expects a response from a company within six hours, so you should always aim to promptly respond to comments and messages.

Wrapping It Up
Facebook is an ever-evolving platform that offers a strong opportunity for your brand to positively engage with current and potential customers. But, to be successful on it, you must keep up with the latest trends and best practices—and ensure that it is a priority within your marketing strategy.  

Take the Next Step
Ready to work with a team skilled in optimizing Facebook marketing efforts? Reach out to us today.