71 percent of U.S. businesses are currently utilizing Instagram to grow their online presence.
The real-time and visual nature of the app make it the perfect place to introduce new products and build brand affinity using video, imagery and illustrations. Brands can connect with their fans and buyers on a personal level with humanized content across their main feed and Stories.
About
90% of Instagram users
follow at least one business account, and more than
83% of Instagram users
have discovered a new product or service on the platform.
At the Social Media Marketing Workshops 2021 presented by Social Media Examiner, industry experts offered valuable insights about Instagram for businesses. We've broken down this platform with knowledge and insights from each speaker, plus our own tips.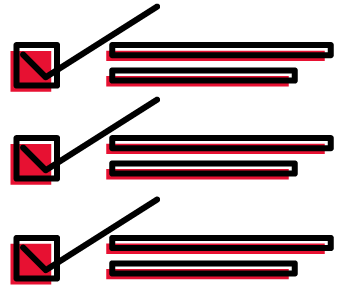 Building Your Strategy
Determining your marketing strategy—including the audience you want to reach–will allow you to stay focused on your goals as you dig into this social media space. Keeping the wants and needs of your audience in mind will ultimately dictate what mix of content you post and when.
Traditional marketers tend to view the customer journey as a sales funnel—the process of turning prospective leads into paying customers. This same organic framework can be applied to your marketing pursuits on Instagram.
Elise Darma is an Instagram marketing professional who helps businesses grow and scale their Instagram accounts. Her Social Media Marketing Workshop detailed what she calls the D.A.R.M.A. method for building an Instagram sales funnel from the ground up—without the use of paid ads.
D - Design
A - Attract
R - Relate
M - Monetize
A - Accelerate
We'll go into each of these steps in more detail below.
Design
Instagram can seem a little tricky if you are just starting out. The set up and design of your overall marketing plan and profile can play a huge role in whether you attract and retain followers. You should design your marketing strategy based on what you already know about your target audience, including their age range, location and typical interests.
As you build these personas, consider what your audience may be stressed about, what they would like to know or what might be holding them back. Answering these questions by putting yourself in your audience's shoes will allow you to tailor your Instagram content to provide the most value. 
Attract
Your Instagram profile is where people will go to learn about your brand, find links to your website or browse your offerings. To optimize your presence on the platform, it's important to set up your profile with business goals in mind.
The top half of your Instagram profile is the most important piece of real estate when it comes to attracting the followers you want. Your username, name field, profile photo, bio and link should be clear and concise as to what your profile provides.
Your username should relate directly to your brand name and avoid using any numbers in your username, if possible. The name field should identify your solution, title, industry or niche—something different from the brand name. Keep in mind that the name field is searchable, so keywords can be strategically utilized here.
Instagram is utilized to decide whether to buy a product or service
by 80% of users.
-FACEBOOK
Another vital piece of your Instagram profile is the profile photo. For people to easily identify your brand, it's best to use your company logo as your profile photo. Since the profile photo is relatively small when compared to the other content on your page, keep it as visually simple as possible. The bio section of your page, detailed below, is your opportunity to draw users in.
Your bio should be short and to the point, telling users what they will gain by following you. Use this space to describe what your business does, including links to your website pages and your brand slogan.
Format of a Bio
1st line: Who you help and how
2nd line: Why you're different and what makes you unique
3rd line: Direct call-to-action as to why a user should click on the link below—what's in it for them?
Once the structure of your profile is in place, it's time to begin planning your content.
Relate
Determine what the content of your profile will look like by considering your brand personality. What are your brand's main values? What does your aesthetic look like? There are numerous options when creating or curating content for your profile, but high-quality, branded photos and videos should always be a top priority.
Keep your branding consistent across any mix of media—from feed images to Stories and Reels. Focus on the needs and wants of your audience as you develop your ideal marketing mix.
Monetize
Elise Darma states that on Instagram in particular, all marketing tactics lead to the direct messages (DMs). Instagram's private messaging feature includes six options for corresponding within the platform and is an excellent place to virtually connect with the people who are engaging most with your content.
Professionally engaging within your direct messages will help you to build positive connections with your audience and increase brand loyalty. By taking the time to respond to questions in your DMs, you can increase sales and grow new relationships with industry partners. Keep a list of the common questions you receive to inform your new content development.
Accelerate
The final step of the D.A.R.M.A method is accelerating! Once you have your strategy in place, you'll want to kick it into high gear as soon as possible. The best way to accelerate growth on your Instagram channel is to circle back to steps two and three on a regular basis. Revisiting and analyzing these steps as your presence grows will help you reach new audiences with high-value content.

Instagram Content Formats
There are several Instagram video and photo formats to consider for your brand's marketing, including:
Instagram Stories
Instagram Feed
Instagram Live
Reels
Each of the content formats above allow you to tell a story and connect with your audience in exciting ways. Your social media strategy may allow for all these formats, or you may opt for one over another depending on your goals.
We've broken down these options using expert advice from Instagram marketing professional Natasha Samuel.
Instagram Stories
Instagram Stories are built with easily digestible, binge-worthy photos or 15-second video clips that disappear after 24 hours. The Stories function allows your brand to showcase in-the-moment highlights and behind-the-scenes content.
By posting daily or weekly, your brand stays top-of-mind with your target audience. Plus, you can encourage engagement with your Stories by adding interactive stickers, like polls or Q&As. You can also add clickable links to your Stories, allowing you to direct viewers to external URLs.
58% of people
have become more interested in a brand or product after seeing it in Stories.
-HOOTSUITE
Instagram Feed
When Instagram originally launched, the main feed was the only available format for sharing images or video on the app. Although other posting options exist today, the main feed is still a popular choice for users on the platform. Static images or 3- to 60-second video can be posted to the main feed either using your phone's built-in camera or by uploading from your media library.
There are a few options for editing and enhancing your content when posting in the main feed. When you upload, you may choose to add a filter, caption and location tag. If you have Instagram Shopping set up, you can also tag products and link directly to where users can make a purchase.
Once you publish a post to your feed, your brand's opportunities for engagement will come from likes, comments and shares via direct messages.
Instagram Live
Natasha Samuel notes that the most engaging type of video on Instagram is Instagram Live, which allows for real-time interaction between a brand and its followers. This function allows you to stream directly from your phone's built-in camera and can be used for Q&A sessions, educational workshops, interviews, behind-the-scenes looks and more. You have the ability to "go live" for up to four hours, and a live event can be hosted by one or two accounts.
Once your live session wraps up, the footage can be saved and used elsewhere later. This approach brings your viewers and followers closer than ever and is a very useful tactic for connecting with your audience on a more personal level.
Reels
Instagram's newest video format is inspired by the 15-30 second video content that TikTok made popular. These video snippets are created using your phone's built-in camera or uploaded from your media library. Once you've added your video, you can add a variety of video effects, including captions, hashtags and product tags unique to your brand. After the final video is added to your page, viewers will engage with Reels content using likes, comments and shares.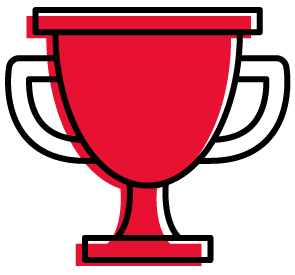 How to Create the Best Instagram Content
Regardless of the content format you choose, there are a few best practices that should be applied as you build your creative. Keep in mind that most people will be viewing your photos and videos on a mobile device, so it's best to shoot vertically. Find a way to grab a user's attention with a compelling visual or a teaser within the first three seconds of a video clip.
If your visual doesn't capture attention right away, the caption is the next best place to do so. Whether you are adding captions to a photo or video post in feed or within a video clip, there are a few rules to follow. We gathered some helpful tips from content marketing expert Vanessa Lau to help you develop and optimize your captions on Instagram.
Writing a Concise Caption
Vanessa Lau emphasizes that your caption should serve to address viewer's objections, limiting beliefs or lack of knowledge. You can use the caption to acknowledge where your audience is right now and how your product or service will help them get to where they want to be.
There are a few possible areas to address in your captions:
A counterintuitive statement that grabs the user's attention immediately
An appeal to your ideal customer's pain points or ultimate goals
A primary call-to-action that boosts short-term engagement

Example: Double tap if you smiled; comment below if you agree

A secondary call-to action that elicits a long-form response

Example: Click the link in bio to learn more
How We Did It
When developing an Instagram caption for our Concentrek business profile, our goal is to reach prospective clients with messaging about our agency's expertise and offerings. In this example, we begin with a valuable insight related to search engine marketing and follow it up by highlighting the important role a blog plays in your overall business strategy. Once the spark is lit with the initial question in this caption, we encourage users to visit the link in our bio to read more. We've included relevant hashtags to boost the reach of this content within the audiences it is most relevant to, including #bloggingforbusiness, #leadgeneration and #marketingstrategy.
Including relevant hashtags helps to
extend the reach of an Instagram post.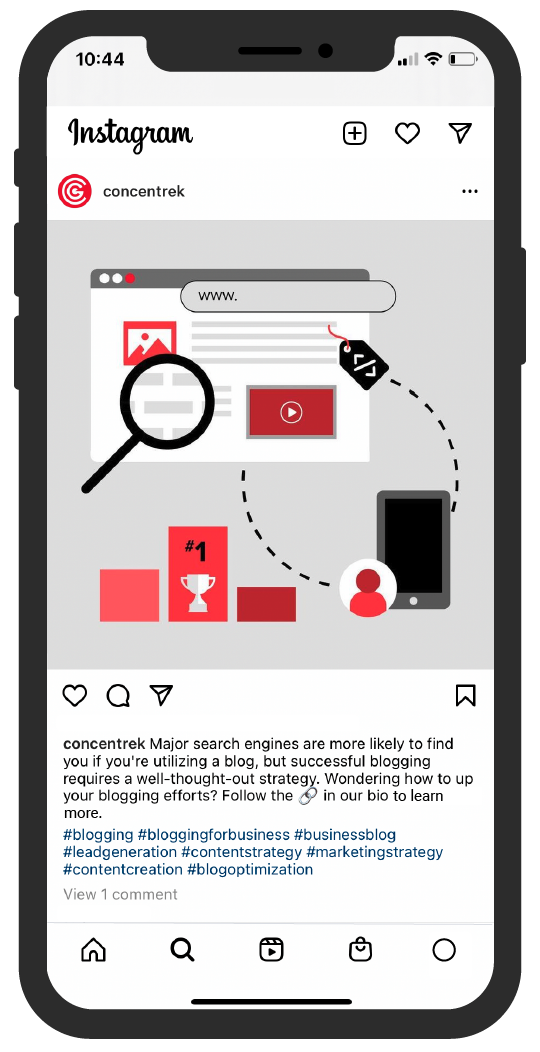 How to Use Hashtags
Instagram hashtags are an excellent way to build community online and encourage followers and fans to interact with your brand. When you use a hashtag in a post, that post will appear with all others that use the same tag. People can also choose different hashtags to follow, so the content from that specific hashtag will always appear in their feed.
Hashtags are a better way to categorize your posts. They help you reach a target audience and more importantly,
they help your target audience find you.
-HUBSPOT
By selecting hashtags that are relevant to your target audience and using them in your posts, your company can reach potential customers who may not follow you yet but who are interested in what you can provide. Hashtags can be used in both feed posts and within your Instagram Stories, and both options will expand the overall reach of your content.
In addition to commonly searched hashtags, you can create a branded hashtag that is unique to your business and is used specifically to promote your own brand. Consider adding your branded hashtag to your Instagram bio to let followers know to use it in their own content. This is an easy way to build social proof and increase brand exposure organically.  Be sure to follow your branded hashtag across all social media platforms and monitor its use, which will give you the opportunity to reshare great content or engage directly with prominent audience members.

Analysis
Reviewing and analyzing performance metrics and refining your strategy based on these results is a key component of any social media strategy. If you are using an Instagram Business or Creator account, you'll have access to Instagram's built-in analytics app, which gathers valuable data about your content's performance, including:
The reach of your content
Profile visits
Website clicks
Content interactions
Follower activity
Post actions
Where your post was shown
Story insights
Instagram insights like this provide a good overall scope, but for more robust reporting, it may be beneficial to connect an analytics tracking app.
Set time for yourself or your team to thoughtfully review Instagram analytics at least once a month. The insights should positively align with your marketing strategy efforts and if you aren't seeing the results you'd like, you can adjust your plan accordingly.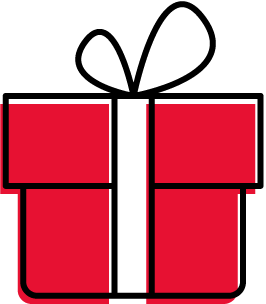 Wrapping it Up
With your marketing goals in mind, you'll be able to implement and analyze your Instagram strategy to achieve the best results for your brand. The process of publishing content, tracking performance, gathering insights and making changes both at the account and post level can be expedited by working with an experienced content marketing team, though.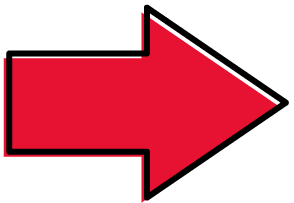 Take the Next Step
Get in touch with Concentrek today for a complete review of your current strategy and our recommendations for future growth.